Rakhi, popularly known as Raksha Bandhan is celebrated to mark the strength of the chaste relationship between brothers and sisters. Rakhi festival in India is celebrated every year on the full moon day of the Hindu month, Shravana. This day is also observed as Shravana Purnima in the Hindu calendar. Basically, a Hindu festival Rakhi or Raksha Bandhan is also celebrated by the Jain, Sikh and Buddhist population.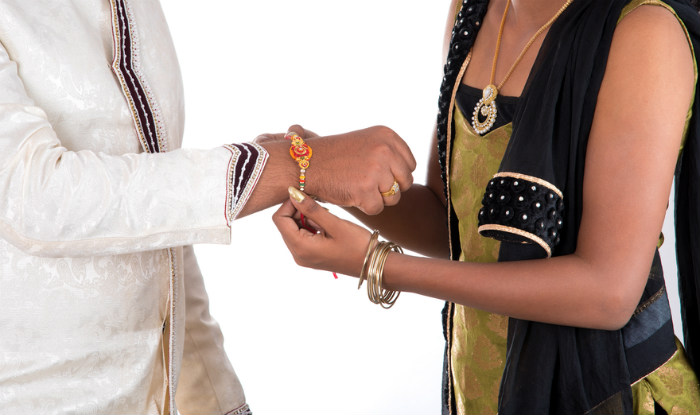 On this auspicious day, sisters follow the tradition of tying the sacred thread or Rakhi on their brother's wrist and pray for their life-long success and well- being. Brothers, on the other hand present lovely gifts to their sisters and promise to protect them always. Rakhi is nothing but a bond of love that is shared between a brother and her sister.
During the medieval era of Indian history, there are evidences of the Rajput and the Maratha queens sending Rakhi to the Mughal Emperors. Despite their differences, the Mughal kings have provided help to their Rajput royal sisters in their bad times.
On the Raksha Bandhan day, the brothers and sisters dress up nicely and get together to celebrate the festival. The sister makes beautiful Rangoli and decorate the house. Family members gather and the celebrations starts with the sister lighting up the pious Deepak for Aarti. The Deepak signifies the fire deity. Both the sister and brother face each other, sister then applies Tilak on her brother's forehead and offers Aarti. After the Aarti, she ties the sacred thread or Rakhi on her brother's wrist and offers him sweets or Mithai. Nowadays, chocolates have replaced the traditional Mithaais. After the Raksha Bandhan is tied, the brother presents Raksha Bandhan gifts to his sister.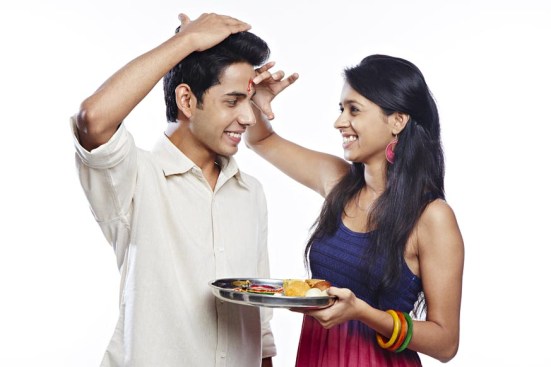 These days, Raksha Bandhan gifts are even available online. Thanks to the online gift portals. All you need to do is to search Raksha Bandhan gifts for sister on the internet, and you will be amazed over the variety of options available online. Similarly, you can also look out for Raksha Bandhan gifts for brothers. There is a vast range of gift options available on these online gift portals like Giftease, where you can pick a gift of your choice and budget.
These gifts include handbags, sling bags, fashion jewelries, perfumes, apparels, gadgets and accessories, party games, wrist watches, home décor items, chocolates, flowers, personalized gifts and more. If your sibling or cousin lives geographically away, you can even send an online Rakhi and online gifts to them.
Rakhi is one such beautiful festival that affirms the family values found in India. India is a land of festivals, with each festival having its own unique significance. Today, the festival of Raksha Bandhan has crossed the geographical boundaries of the country and is celebrated across the globe with same zeal and excitement.
Wish you all a very Happy Raksha Bandhan in advance!