When there is an auspicious event, songs hold great importance. In the same way, for the Rakhi festival, they mean a lot. Raksha Bandhan Songs are the best when it comes to expressing feelings or love. So, why not use them for the Rakshabandhan festival? Raksha Bandhan is a festival that celebrates the special bond between siblings, particularly between brothers and sisters. There are several songs in various languages that capture the essence of this festival and its emotions.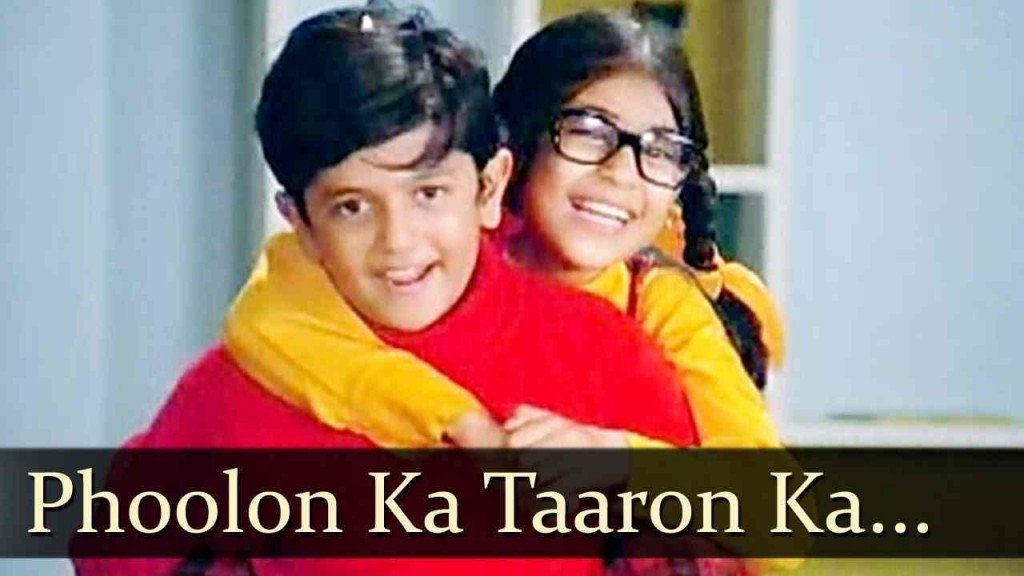 For Raksha Bandhan, all family members get together and there is cheerfulness everywhere. And if you play Rakhi songs at that time, it makes the occasion just great and memorable. Not to mention, if you are a good singer, singing a Rakshabandhan song for your dear brother or sister gives a pleasant feeling.
There are a lot of Raksha Bandhan songs specific to brothers or sisters. You can also get Hindi Rakshabandhan songs, Marathi Rakshabandhan songs, and English Rakshabandhan songs. If you already have a collection of the same, it's well and good but if not, don't worry. You can browse an online list to play a Rakhi song of your choice to play on a Rakhi day.
To make it easy for you and not let you browse more, here is the list of top Rakshabandhan songs. You have to just download these Rakhi songs.
List of Top 10 Rakhi / Raksha Bandhan Songs:
Dhaagon Se Baandha
Ehsaas Dil Ke Rishte Ka
Rishta Yeh Apna Rabb Ki Rubai

Main Rahun Na Main Tere Bina
Tu Rahe Na Tu Mere Bina
Main Rahun Na Main Tere Bina
Tu Rahe Na Tu Mere Bina

धागों से बांधा
एहसास दिल के रिश्ते का
रिस्ता ये अपना
रब की रुबाई
मैं रहु ना मैं तेरे बिना
तू रहे ना तू मेरे बिना
मैं रहु ना मैं तेरे बिना
तू रहे ना तू मेरे बिना
Phoolon Ka Taaron Ka Sabka Kehna Hai
Ek Hazaron Mein Meri Behna Hai
Sari Umar Hame Sang Rehna Hai…

फूलों का तारों का सबका कहना है
एक हज़ारों में मेरी बहना है
सारी उम्र हमें संग रहना है
फूलों का तारों का सबका कहना है
एक हज़ारों में मेरी बहना है
सारी उम्र हमें संग रहना है
फूलों का तारों का सबका कहना है
This classic Hindi song from the movie "Hare Rama Hare Krishna" beautifully portrays the love between a brother and a sister.
Jhula Bahon Ka Aaj Bhi Do Na Mujhe
Jhula Bahon Ka Aaj Bhi Do Na Mujhe
Bhaiyaa Goud Mein Uthao Na Aaj Mujhe
Kad Se Hoon Badi Mann Se Chhoti Main
Aaj Bhi Maan Lo Na Zid Meri….

Behna ne bhaai ki kalaai se pyaar baandha hai
pyaar ke do taar se, sansaar baandha hai
resham ki dori se …

बहना ने भाई की कलाई से
बहना ने भाई की कलाई से
प्यार बाँधा है

प्यार के दो तार से
संसार बाँधा है

रेशम की डोरी से
रेशम की डोरी से
रेशम की डोरी से
संसार बाँधा है

बहना ने भाई की कलाई से
प्यार बाँधा है

Mere Bhaiya Mere Chanda
Mere Anamol Ratan
Tere Badale Main Zamaane Ki
Koi Cheez Na Lu…

A heartwarming song from the movie "Kaajal," this song reflects the strong bond between a sister and her brother
Isse samjho na resham ka tar bhaiya
 mere Rakhi ka matlab hai pyar bhaiya…
Bhaiya mere Rakhi ke bandhan ko nibhana
bhaiya mere choti behen ko na bhulana
dekho ye nata nibhana…
भैया मेरे राखी के बंधन को निभाना
भैया मेरे छोटी बहन को ना भुलाना
देखो ये नाता निभाना निभाना
भैया मेरे राखी के बंधन को निभाना
भैया मेरे छोटी बहन को ना भुलाना
भैया मेरे
A touching song that emphasizes the promise of protection and care that a brother makes to his sister.
Rang-birangi Rakhi leke aayi behana
o Rakhi bandhava le mere veer…..
Hum behno ke liye mere bhaiya….
Nahin mein nahi dekh sakta tujhe rote hue…
Rakhi dhagon ka tyauhar….
So, make this Rakshabandhan festival 2023 very memorable with these songs. Wish you all a very happy Rakhi festival 2023.
Read Another Blog: