Once a colleague asked me how often you meet your friends. I, rather coolly answered once or twice in a year. Seeing a kind of question mark on their face, I went on to explain to her that my friends stay in another town and so not possible to meet. He seemed to still have a doubt whether it is enough for the friendship to continue. This was the misconception usually people have that you need to meet friends every now and then in order to continue the friendship. How unrealistic!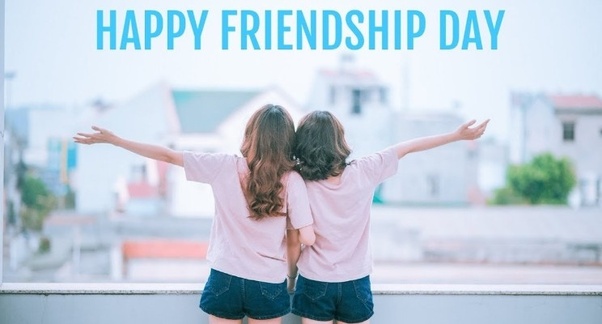 Actually, it does not matter how many times we meet but how well we meet makes the difference. Our friendship is not so fragile that we need to cement it always. We friends make it a point to meet once a year or utmost twice depending on everyone's convenience. Because one day in 365 days is more than sufficient to set us in motion from where ever we left. Friendship day is the day which represents the rest of 364 days of the year.
Read also: Happy Friendship Day Greeting Cards Free
When the congregation is so special, the gifts given also should be equally enviable. I am making all efforts to get the best friendship day gifts. As of today, we find a number of options to choose from. There are different gifts available for girls and boys as well. I will venture first to choose for my girlfriends as it will take a long time to select. Bags, Clutches, beauty accessories like self-grooming kits, jewelry, and apparel are on my mind. Any of these gifts can bring a sparkle in their eye as these girls are real style crazy ones. Even soft toys, flowers (both artificial and real), and all time favorites the chocolates will go well with them. Yes, I will have to browse websites like Giftease.com to choose more meticulously.
Read also>> Best Friendship Day Gifts 2023
As the gifts for girls are done with, it's the guy's turn. Let me think a bit about what to give. A men's perfume, gadgets, mobile/laptop accessories, wall decor, car decors, cufflinks, ties, etc. the series is never-ending. I thought that I would finish my shopping for these guys within no time. But, it is getting tougher. They are a kind of boyish ones, who would love electronic or automobile-related gifts. Then it would narrow down my choices and look out exclusively for them.
Alternatively, personalized gifts can be better, I suppose. There are some photographs from my school and college days with me. These can be made used to make personalized coffee mugs, even a poster, chocolates, and collage photo frames. This idea may be appreciated the most as we see our journey through the years. What lovely days they were and what an opportunity to make it immortal! Without a doubt, I will make arrangements to get these friendship day gifts for the best friends ever.
Each one of us knows that these exchange of gifts is a mere formality of showbiz, but the real feeling likes down deep in our hearts. This Friendship day 2023 is truly memorable as after a long time all the friends would gather to enjoy. Happy friendship day folks!