Ganesh Chaturthi is a ten-day Hindu festival honoring Ganesha, the deity of wisdom, prosperity, and good fortune. The celebration occurs during the Hindu month of Bhadrapada, which typically falls in August or September of the Gregorian calendar. In this Blog, We introduce Ganesh Festival 2023: Ganesh Puja Time and Visarjan Time
There are numerous legends regarding the origin of Ganesh Chaturthi, but one of the most prevalent is that Parvati, Shiva's wife, created Ganesha out of clay while he was away. When Shiva returned and found Ganesha blocking his path, he became enraged and severed his skull. Parvati was devastated and pleaded with Shiva to resurrect Ganesha. Shiva agreed, but only if another deity was willing to replace Ganesha. The universe's protector, Vishnu, volunteered to have his head installed on Ganesha's body.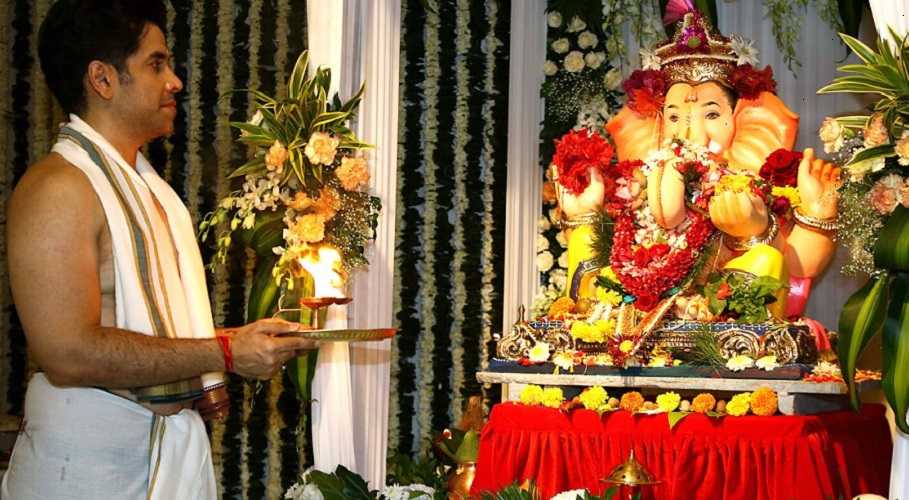 Ganesha is now revered as the deity of wisdom and prosperity and the remover of obstacles. Hindus pray to Ganesha for his blessings and celebrate his victory over evil on Ganesh Chaturthi.
The festival with tremendous zeal throughout India. In the days preceding Ganesh Chaturthi, people purchase clay Ganesha idols and use them to decorate their homes and enterprises. On the day of Ganesh Chaturthi, the idols were home and worshiped with music, prayers, and offerings. The culmination of the festival is an elaborate procession in which the idols in a river or the ocean.
Ganesh Chaturthi is a time when family and acquaintances celebrate together. It is also an occasion for community service. During the festival, many people donate food, money, and other items to charity.
Ganesh Puja Time
In this Paragraph, Ganesh Puja Time, Ganesh Chaturthi 2023 will be on Tuesday, September 19, 2023. The festival will begin with the installation of Ganesha idols in homes and temples on the day of Ganesh Chaturthi. The idols will be for ten days, and on the eleventh day, they will be in a river or the sea in a ceremony called Visarjan.
The auspicious time for Ganesh Puja on Ganesh Chaturthi 2023 is from 11:01 AM to 1:26 PM. The auspicious time for Visarjan on Anant Chaturdashi 2023 is from 11:52 AM to 1:22 PM.
Here is a breakdown of the Ganesh Chaturthi 2023 dates and times:
Ganesh Chaturthi: Tuesday, September 19, 2023
Ganesh Puja: 11:01 AM to 1:26 PM
Anant Chaturdashi: Thursday, September 28, 2023
Ganesh Visarjan: 11:52 AM to 1:22 PM
Please note that these times are based on the Hindu calendar, which follows the lunar cycle. The actual dates and times may vary depending on your location.
Read Another Blog: Why Ganesh Chaturthi Celebrated
Ganesh Chaturthi to honor Lord Ganesha, seek his blessings, and rejoice in the spirit of devotion, unity, and cultural richness. It's a time when communities come alive with festivities, prayers, and celebrations that reflect the deep-rooted reverence for this beloved deity
Ganesh Chaturthi: This is the day when Ganesha idols are brought home and installed. The idols are typically made of clay and with flowers, fruits, and sweets.
Puja: Ganesha is with prayers, offerings, and music. The puja is typically a priest, but it can also by the family members themselves.
Abhishekam: This is a ritual in which Ganesha with milk, water, and other holy fluids. The abhishekam is to cleanse Ganesha and bring good luck.
Visarjan: This is the final day of the festival. The Ganesha idols are in a river or the sea. The visarjan is a symbolic gesture of letting go of the past and moving on to a new beginning.
Ganesh Chaturthi is a time for family and friends to come together and celebrate. It is also a time for giving back to the community. Many people donate food, money, and other items to charity during the festival.