It is Father's Day and as always you have to think about suitable gift for your Dad. A watch can always be an evergreen and thoughtful choice.
However, there are plenty of options when it comes to buying a watch. Hence, choosing a right one will certainly not be a cake walk. Some may like Bvlgari Serpenti watch while others may like something else.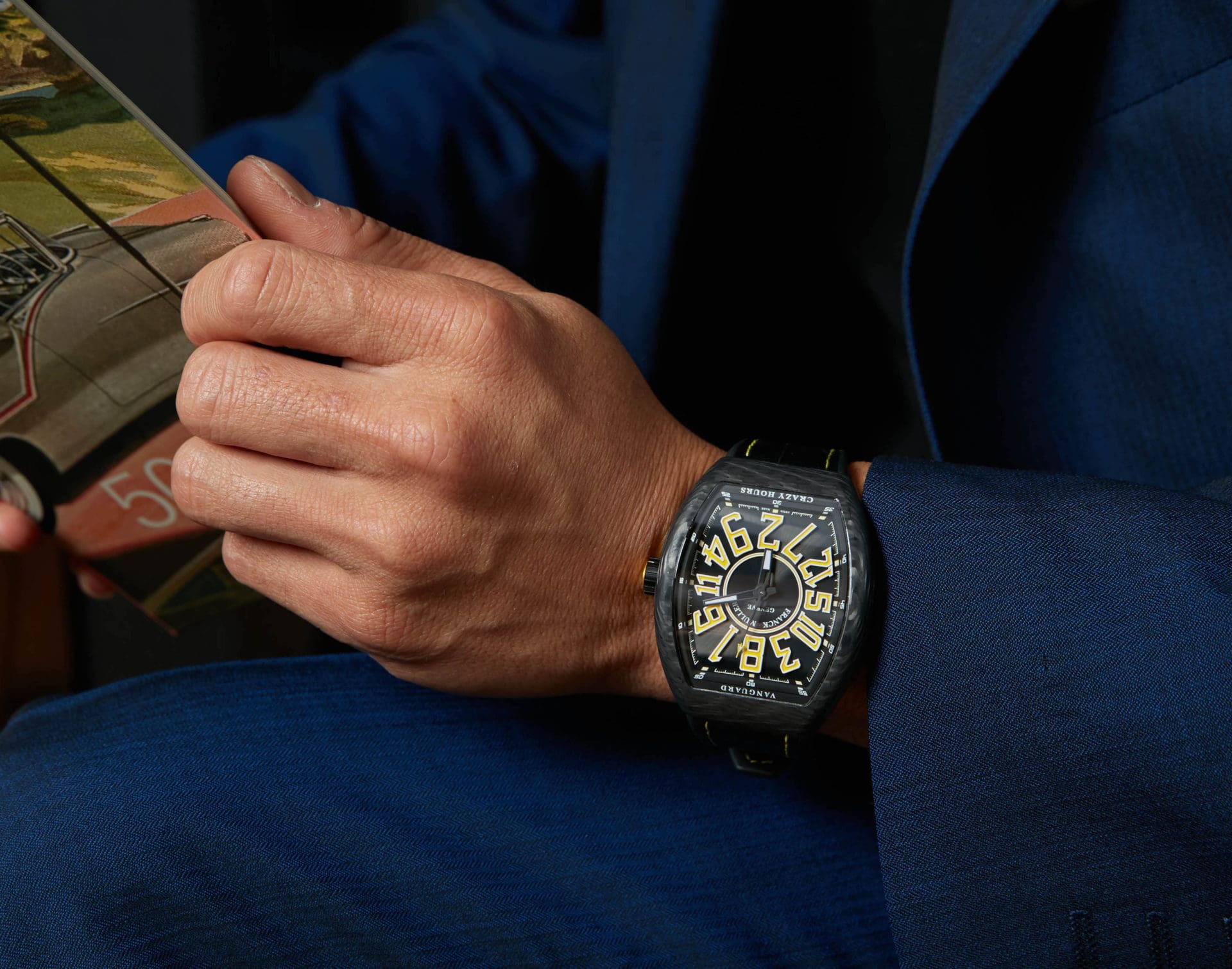 Keeping all that in mind we have compiled 9 different options of different price ranges which will surely not break your bank too.
     1. Seiko 5 SNK809- Dad who never wear watches
Over the last few years the watch culture has become much more popular, that does not really mean that your father too has caught on the latest trend.
However, if your intention is to inspire your dad to wear watch for the first time, then nothing will be better option than choosing Seiko 5 SNK809 a modern classic watch.
Though it can be most inexpensive mechanical type of watches available in the market, it is not the worst. Its case is handsome and elemental with short and broad lugs.
Its dial will be classic Type-B Fleeger style, which will combine old-school pilot type good looks and also eminent readability just at a glance. The SNK809 is really fun, versatile and perfect for those who are first-time watch enthusiast.
    2. Casio G-Shock Rangeman – Dad who may break everything
In case your father happens to be too careless and any watch that he wears will be subjected to all kind of abuse then Casio G-Shock Rangeman will be perfect for him.
The resin case which is shock-proof can shrug off almost anything that is less than direct hit from tank.
Also, it's digital dial will offer bewildering assortment of all info like time, date, day, altimeter, compass, thermometer, barometer and also sunrise/sunset tracking.
The G-Shock aesthetic cannot be for everyone however it has fair number of fans who have made it an icon in streetwear world.
      3. Hamilton Khaki Field – Dad who is traditional 
Do you think your father is bit old-school type? Does he prefer to wear the outfit that his great-grandfather used to wear?
Then Hamilton Khaki Field will be right choice for him which has been all-American tradition for many generations. It is simple and functional, and perhaps Hamilton will still remain nearly the same for another 70 years.
    4. Citizen Eco-Drive Blue Angels World Chronograph – Nerdy Dad
In case your father is obsessed on technology, then he will certainly love to have Citizen Eco-Drive Blue Angels World Chronograph as a natural companion.
It has got following few noteworthy features:
It is enclosed in handsome 42 mm case
Its movement is solar-powered
It has 60-minute chronograph
Also, 1/20 sec chronograph register
Also, 24-hour indicator
With date window showing world time
Also, it is known as US official timepiece watch.
    5. Tissot PRC 200 Chronograph – Car guy Dad
Is your father too fond of cars and other motorsports? Few dads always have motor oil remaining in their veins. In case your Dad is of this kind then he will need a watch, which is able to track days and also Sunday driving with almost equal ease.
Tissot PRC 200 Chronograph will be a very welcome addition to his collection. Its case will be both chunky and attractive.
The dial will feature racy mix of indices and applied numerals surrounded by steeply slop an inner tachymeter bezel. It has sub-dials to run seconds, together with chronograph 30 min and 6 hrs.
   6. Mido Baroncelli III – For Minimalist Dad
Whether they are designers or art enthusiasts, or even those who can embrace austerity, few fathers prefer simple item to be executed perfectly. For such dads, there will be Mido Baroncelli III.
Its elegant yet a minimal style, with the thin and fully polished case, which extends all through the details of dial with its printed line indices. It has contrast-finished dauphine hands.
Total package will be almost Bauhaus in the simplicity, but this watch will bleed quality just inside and out. The outside will show it in fine nuances, the automatic movement will shine more brightly through its display back.
    7. Longines Hydroconquest – For Seafaring Dad
If your dad is water-skier, sailor, fisherman, swimmer, surfer, SCUBA diver or just whitewater rafter, he may use watch which does not turn the nose up at little water. This Longines Hydroconquest will be the perfect watch for him.
Its masculine case will feature long curving lugs, hefty crown guards, leveled unidirectional and dynamic dive mix of polished and brushed surfaces to maintain things interesting within changing light.
Your case will not just look part either, as it will deliver with water resistance rating up to 300 M. Dial-wise, as this watch is interesting mix of both traditional diver and also Longines' modern touches, which includes the oversized lumped numerals at the 12, 6 and also 9.
    8. Oris Rectangular Complications – For Sophisticated Dad
In case your father's taste is much more refined, then all the above watches that we discussed so far may not suit him at all. He will be certainly fond of finely crafted bespoke Italian suits along with single malt scotches.
If your Dad is a sophisticated man then he will certainly need an urbane companion. In that case Oris Rectangular Complications would be the best option.
This elegantly simple case will be the own interpretation of Oris which is the classic style of Cartier Tank that allows only an Art Deco-esque scallop for interrupting smooth mirror finish.
   9. Dad who is always moving
If your Dad is the person who is perhaps living in 3 time zones and is always on the go to different countries. Travelling for him is almost like the air that he breathes.
Whether it is for work or for pleasure, perhaps his stories about the world travel must have inspired you ever since you were a little kid.
Ideal watch that you can gift him will be a GMT watch that does the trick. Choose any watch among Carl F. Bucherer Patravi TravelTec and Panerai Luminor GMT.