Happy Women's Day – Best Gifts Ideas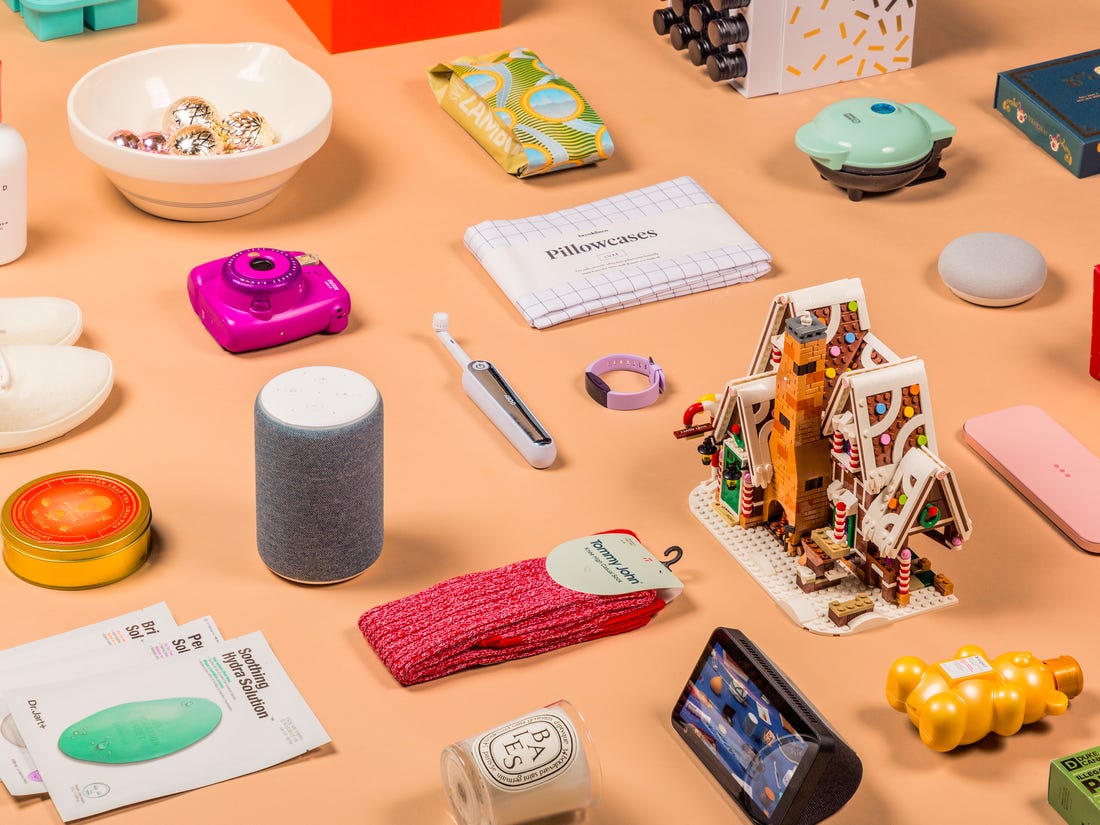 March 8th is a very important day for every woman anywhere in the world. The women are everywhere in one's life. I am sure every human being, even may claim to be quite mechanical in their lives, need some emotional quotient in their relationships. This balance is kept by women without any doubt.
The question arises how to repay them or show that we acknowledge their love towards us. I usually am not very emotional but when it comes to some people in my life, yes, I am. I too like to show my gratitude, love and affection to them. But unlike them, I cannot express in words. I will have to find gifts for women from online gifts so that I get an idea what to gift.
I need to send gifts to not one but three people in my life.
1. Devotional/spiritual gifts: First and most important of all is my mother who was the reason for what I am today. Does this seem a routine dialogue? But I can't help using it again as it is true that she was the one who influenced my life a lot. She did not do petty jobs to raise me but actually left the job to be my side all the time. She is quite old now but I still can show my love to her any time and every time. Lakshmi Ganesh Saraswati on a lotus base, Lord Ganesh with Masand, standing Buddha, Laddu Gopal and many more of such kind can be the best one for her.
2. Table-Kitchenware: No guesses to whom I will gift this, for my darling daughter. She is just 25 and got married recently. She is more interested in decorating her kitchen than anything else. Her version is that the kitchen and table should look inviting in order to get people eat. Well, I have found a few interesting and innovative tableware gifts for girls in Giftease.com. I am sure she will love them. Be it Arttdinox Heritage pickle set, Gold twig and leaf spoons or stylish tea set: any of these are sure to catch the eye every visitor to her kitchen
3. Jewellery: My wife, my life. This is my mantra for life. She is really an inseparable part of my life. I can never imagine a life without her. Strangely, she loves nose pins. Whenever I ask her what she would like to buy, she readily says nose pins. I thank her for this as I do not have to scratch my head to buy a gift. Will it be right as a women's day gift, is immaterial to me.
4. Bookends and book stands: My teachers are the other women in my life who I always look up with gratitude. Not all but a couple of them who are in constant touch. I even ask for their guidance sometimes now. These gifts will be apt for them as both have a flair for reading.
5. Personalized gifts
6. Bags, fragrances and bath accessories
7. Sunglasses, shawls, and stoles: Well I have left these for another event as I feel they are too specific a gift. I will make a thorough research by then about their choice and use them for my next gifting. Happy Women's Day – Best Gifts & Free Wallpapers
Anyway women, thank you for being with me all the time. Happy Women's Day!
Women's Day Wishes, Status & Quotes
"I alone cannot change the world. But I can cast a stone across the waters to create many ripples." – Mother Teresa
"No struggle can ever succeed without women participating side by side with men. There are two powers in the world; one is the sword and the other is the pen. There is a third power stronger than both, that of women." – Malala Yousafzai
"Beauty is about being comfortable in your own skin. It's about knowing and accepting who you are." – Ellen Degeneres
"There is no limit to what we, as women, can accomplish." – Michelle Obama
"Think like a queen. A queen is not afraid to fail. Failure is another stepping stone to greatness." – Oprah Winfrey
"The most alluring thing a woman can have is confidence." – Beyonce
"The one thing I wear best is my confidence. That's what I'd recommend to everyone. It's a big turn on." – Priyanka Chopra
"There's something so special about a woman who dominates in a man's world. It takes a certain grace, strength, intelligence, fearlessness, and the nerve to never take no for an answer." – Rihanna
"Empowered women who reach tough or unconventional positions to make choices and not sacrifices." – Kiran Bedi
"I want every girl to know that her voice can change the world." – Malala
"I believe in being strong when everything seems to be going wrong. I believe that happy girls are the prettiest girls. I believe that tomorrow is another day, and I believe in miracles." – Audrey Hepburn
"Like stars, women can survive in the darkest places." – Rune Lazuli
"You educate a man; You educate a man. You educate a woman; You educate a generation." – Brigham Young
"Above all, be the heroine of your life, not the victim." – Nora Ephron
A woman is one of the most beautiful creations of God. She is respectful as a daughter; caring as a sister; full of warmth in the form of a friend. Happy Women's Day, special lady!!!
A woman is clothed in strength and dignity. She laughs without fear of the future. Happy Women's Day!!!
Be a strong girl who can make it through the worst. Be a fearless woman who would dare to do anything. Be an independent lady who can climb ladders of success without the support of men. Be a courageous gal who never backs down. Three Cheers to you!!!
You achieve only success in which you put your mind to…You can dive into the deepest ocean and climb the highest mountains…You can bravely face hardships and still be fearless. You are powerful, attractive, and thoughtful! Today is yours, and so is every day… Happy Women's Day, girl!
Always be a woman of strong personality. Let your daughter have a role model and your son to know what he should look for in his wife when he becomes a man. Happy Women's Day, honey!
Being with you always makes me feel like it's a beautiful dream,
The affection in your eyes,
The way you smile brings my world to life.
I promise to stay beside you the whole of my life!
Happy Woman's Day, baby!!!
Woman's Day reminds me of how you made my life better with each passing day.
You gestures of love & care created influential differences in my life.
I am the happiest only because of you, my wife…
Happy International Women's Day!!!
International Women's Day is celebrated on March 8th every year. It was declared officially by UN in 1975. This day is celebrated all over the world in different ways. It is a day to celebrate the achievements of women and make every woman in your life feels special and proud. What women really want this Women's Day? To know what is the best gift to make her happy you need a close understanding of her lifestyle and wishes. Each woman is unique in her own way and also the gifts you choose must go with her taste and style. Get a wide range of personalised gifts online at Giftease.com this Women's Day. Whether you want something classic or fun and if you want to tell your wife how much you love her, personalised gifts are always on top of the list.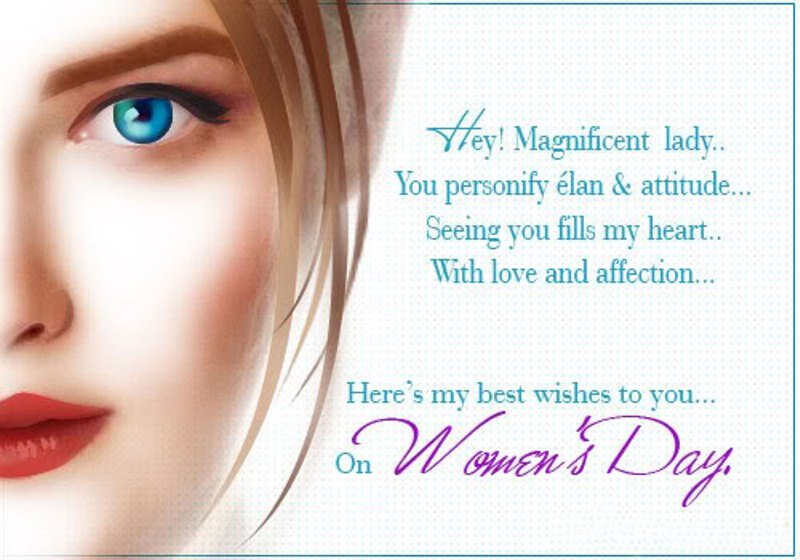 Every woman may it be your mother, wife, sister, friend or colleague wants to be cherished and our collection of gifts for women are bound to make them feel happy. Prove just how thoughtful and caring you are with a personalised present for the special woman in your life. These gifts are a perfect way to celebrate the occasion of Women's Day. She will be delighted with the gift and it reminds you all the time. Treat your mother to fantastic online gifts that show your care for her. Gift her coffee mug with phrases like "Maa I love you" etc. which makes her happy and feel important. You can gift her photo frame or even voice greeting cards which will be treasured by her.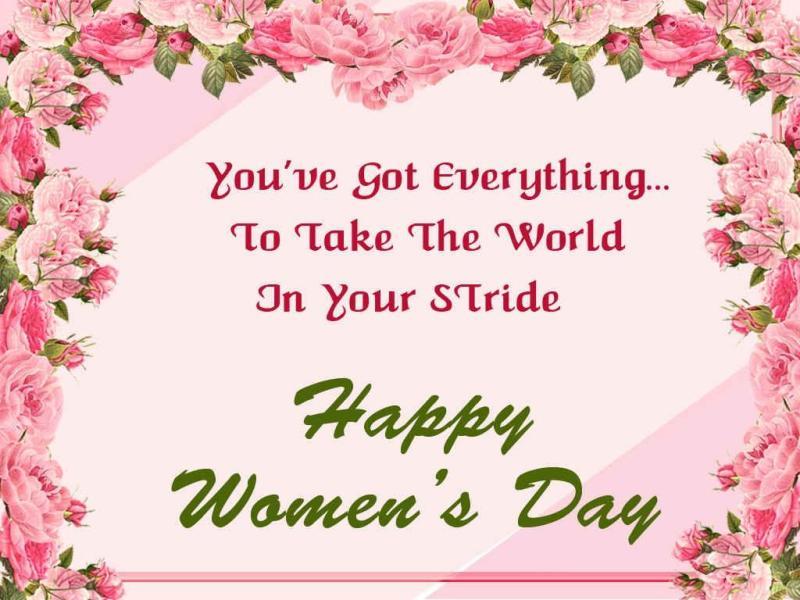 No matter for what type of person you want to buy a gift, you will find the suitable gift for your lady. Whether she is a wine lover, or simply likes to be pampered, or she loves to have coffee always, or finds pleasure in collecting memories, we are sure that you will find happy women's day gifts. So be cool and go for online gifts. Utmost care is taken in delivering the items like glassware in good condition.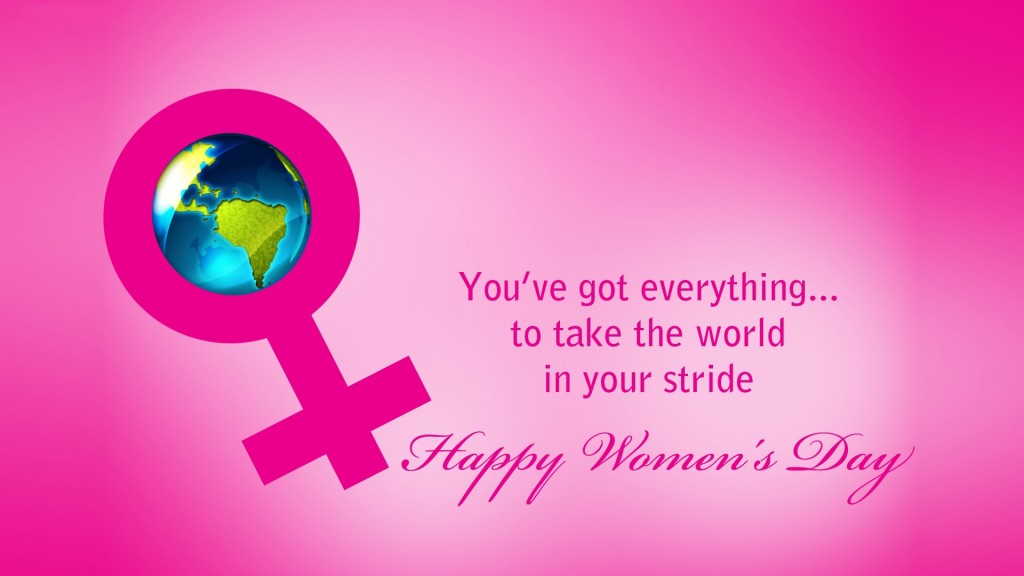 When you present your wife a personalised gift instead of regular gifts, she is sure to appreciate it. Personalised gifts are treasured for years to come, so make her day with our women's day gift ideas for wife and you are sure to get a reward in return for your thoughtfulness. Send her a voice greeting card saying how much you appreciate her and wish her on Women's Day. She will feel your warmth and care for her. No matter where you are, and can always send gifts to India for your wife or girlfriend on this special occasion of Women's Day. Respect women and make the society a better place to live in for all.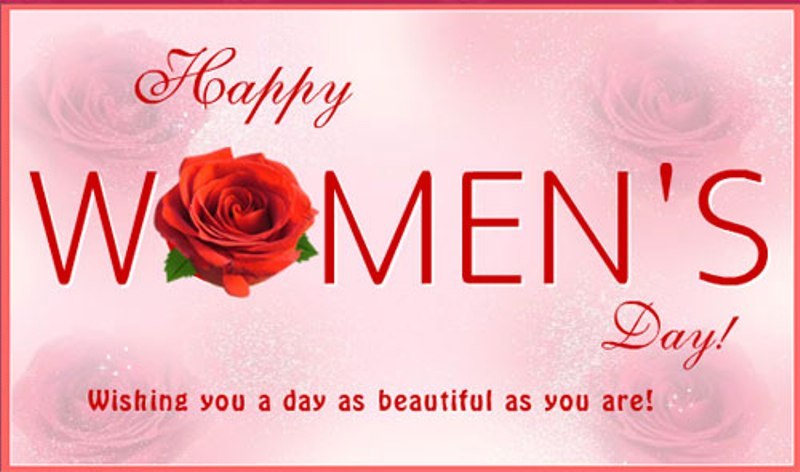 Also you can plan a dinner with her. Can go on a long ride and express your feelings for her and how much you appreciate her work. Gift her coupons for a salon or her favourite store. Gift her bouquet of flowers which are always special. May be all your wife needs is your time and attention, so spend the day with her in your own way and make this Women's Day memorable for her.
Women's Day Special HD Wallpapers, Greeting Cards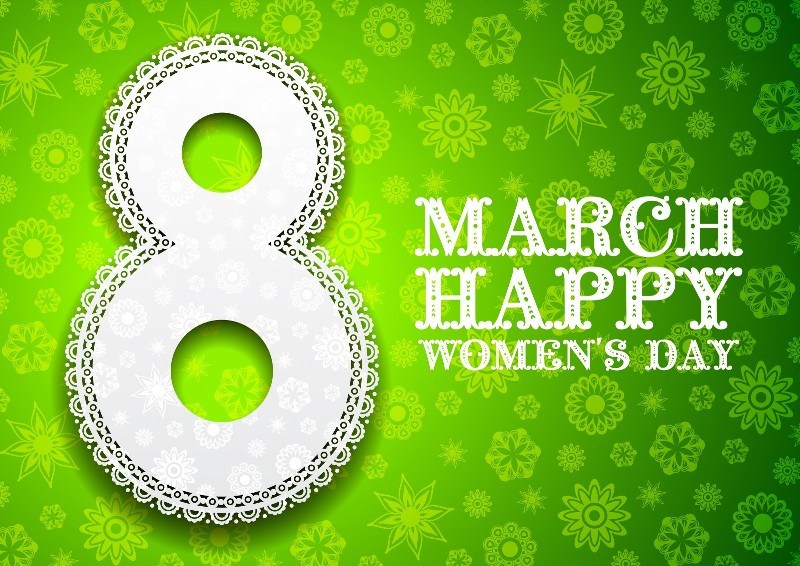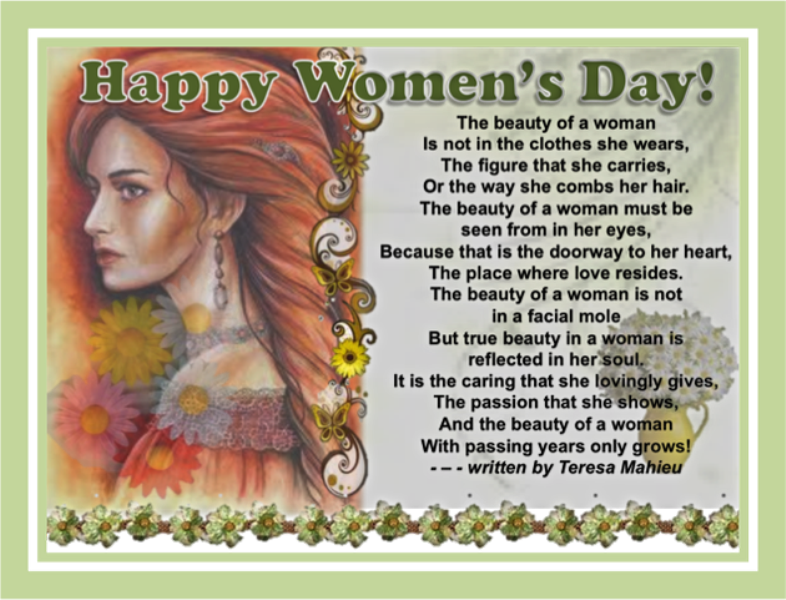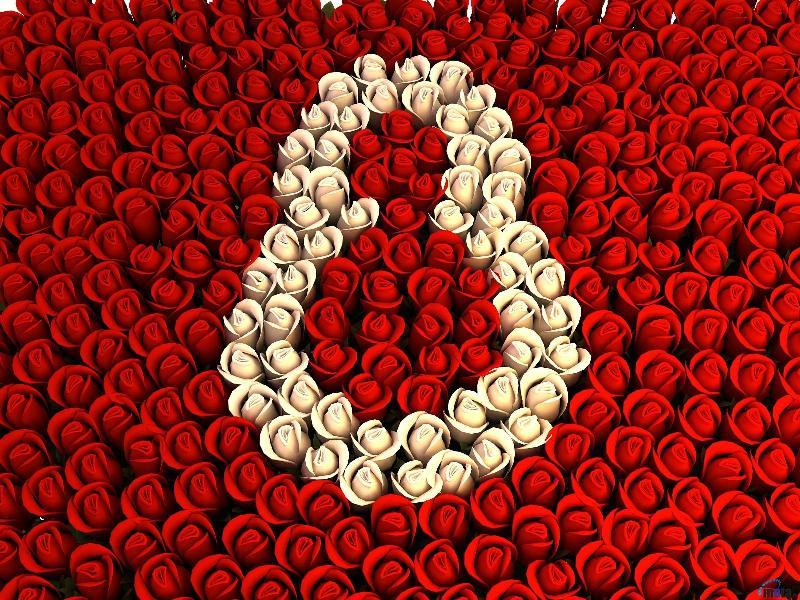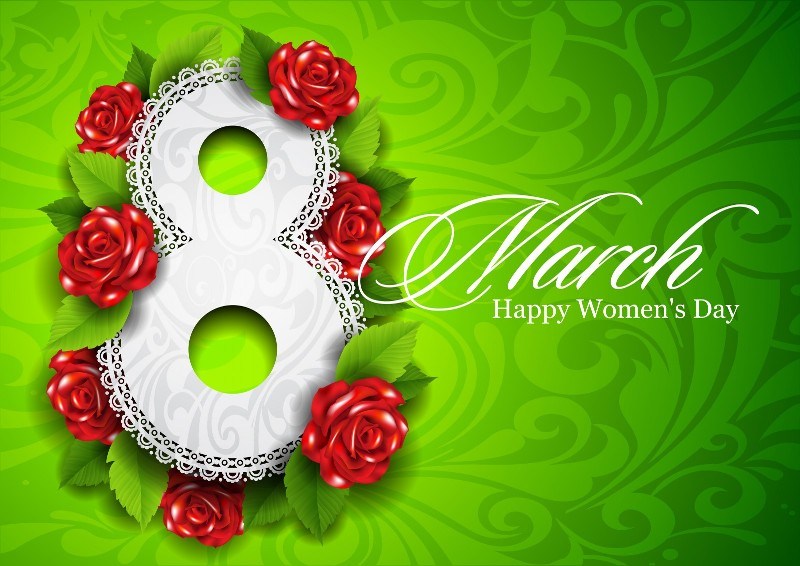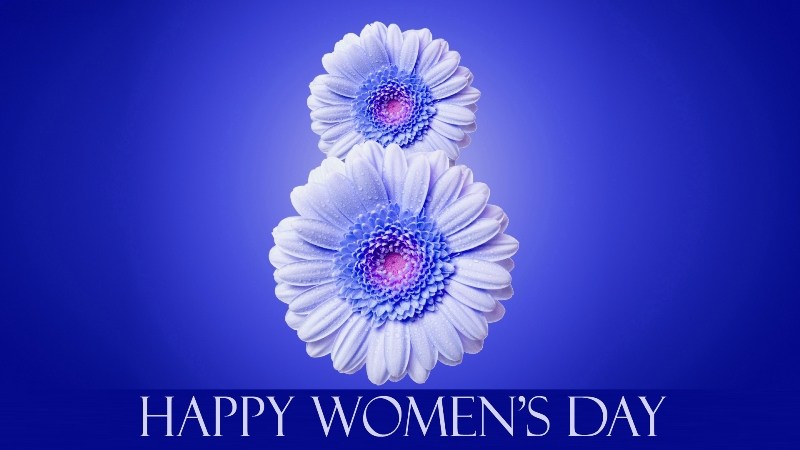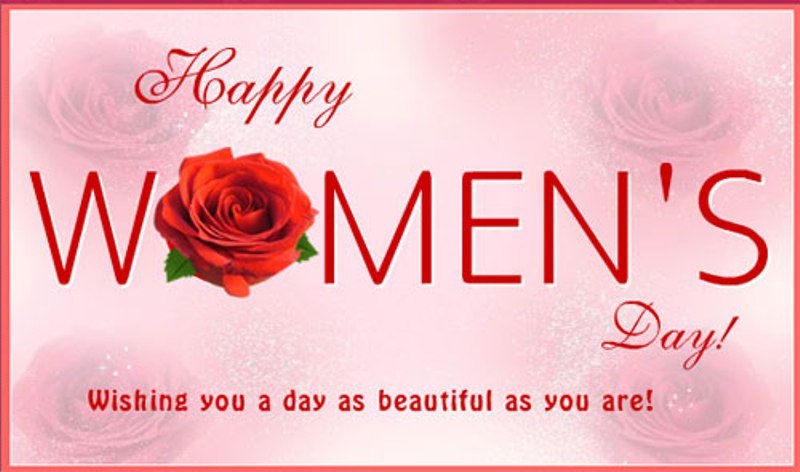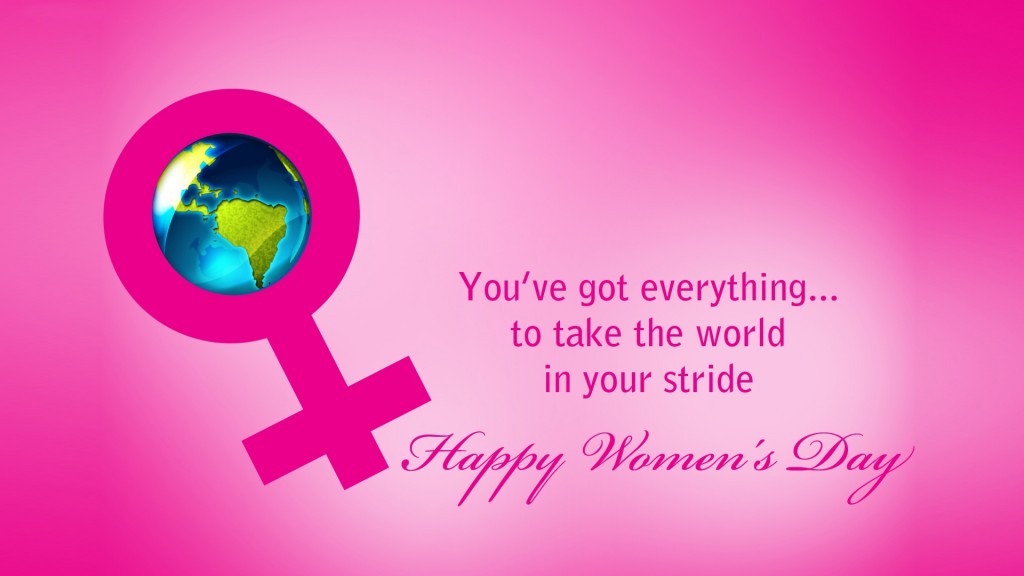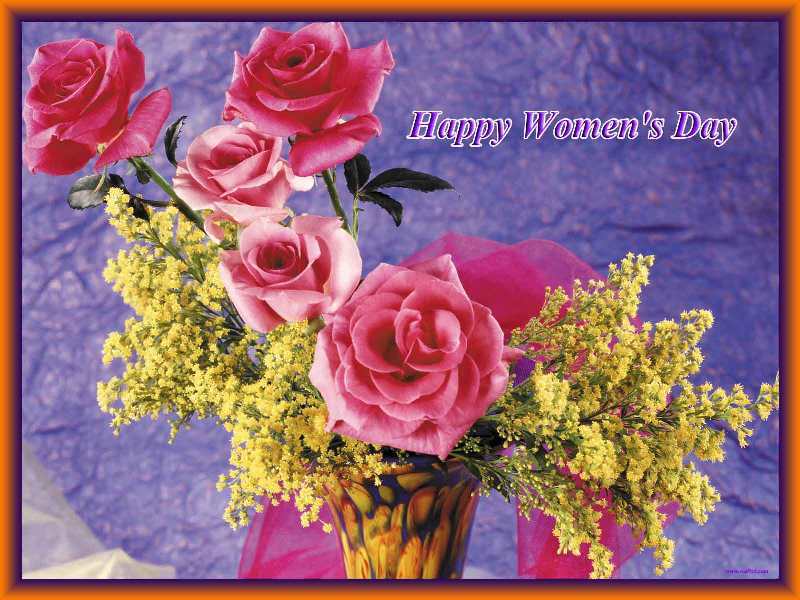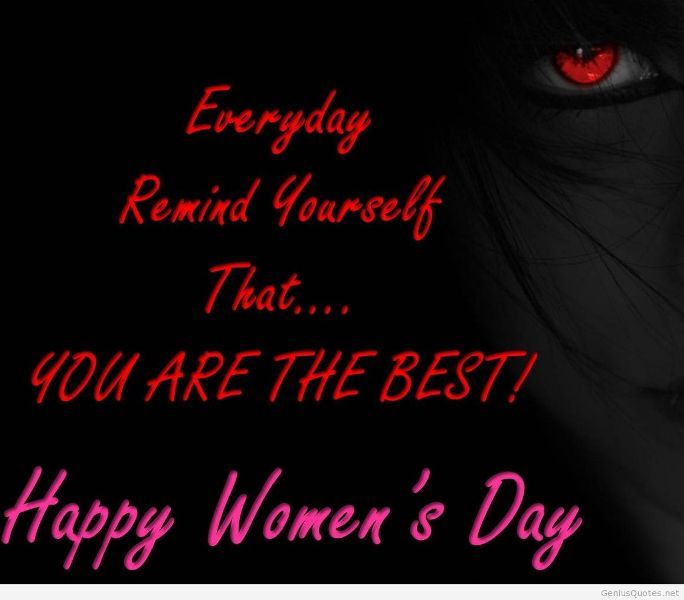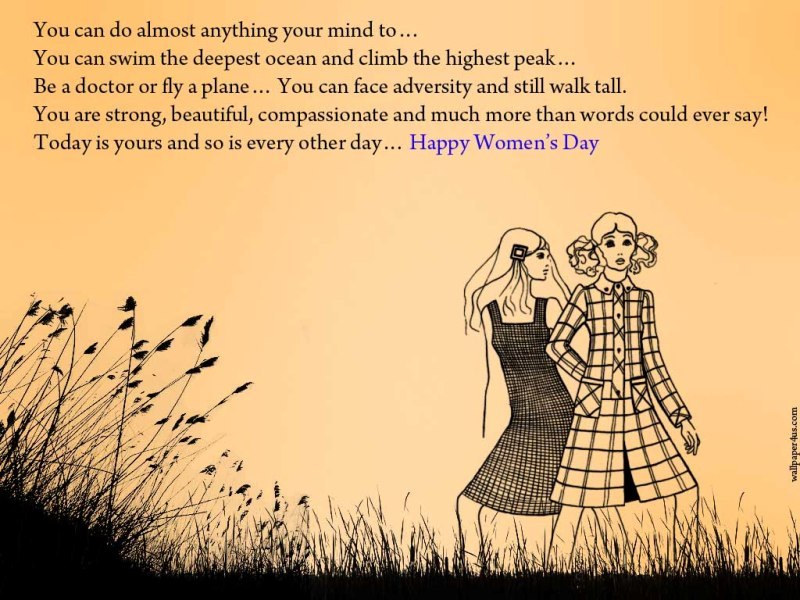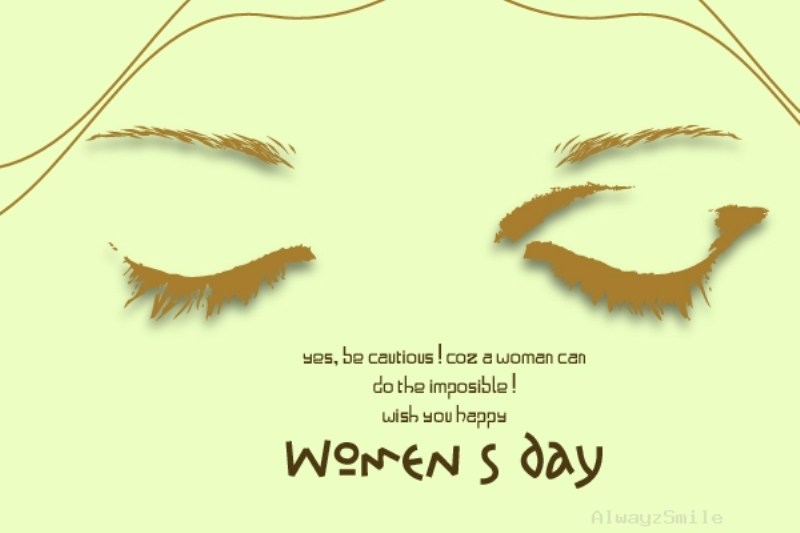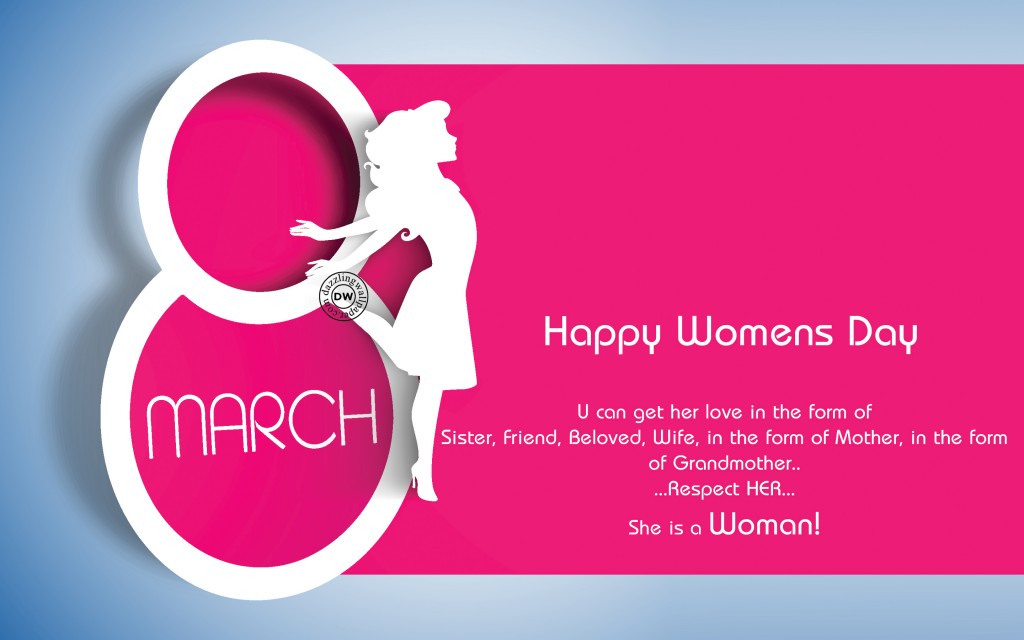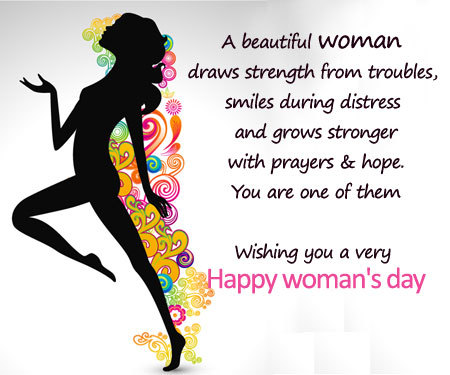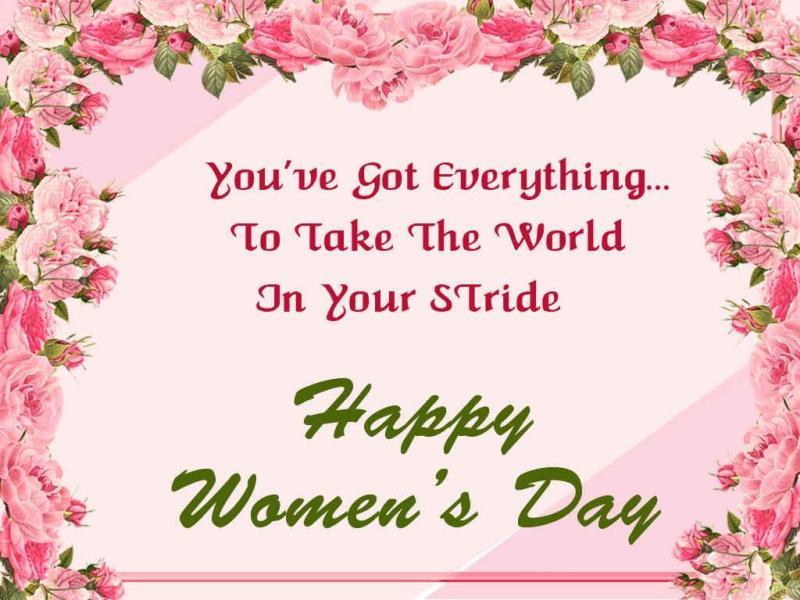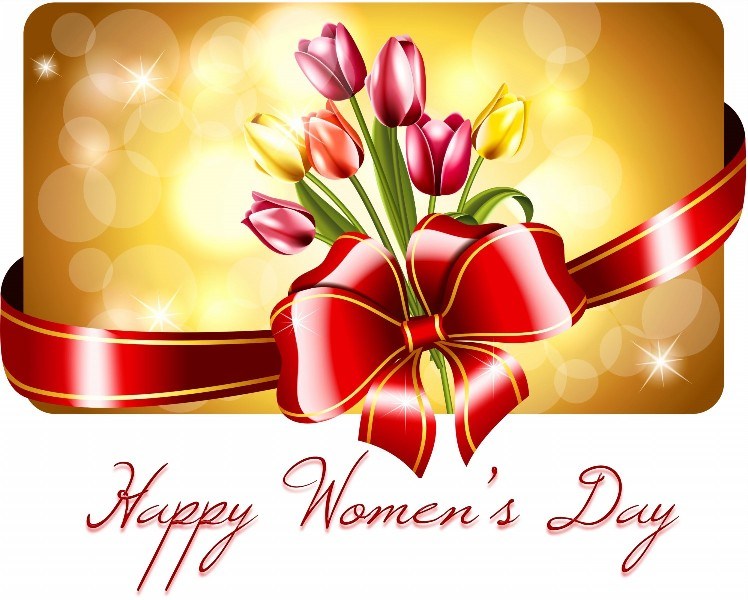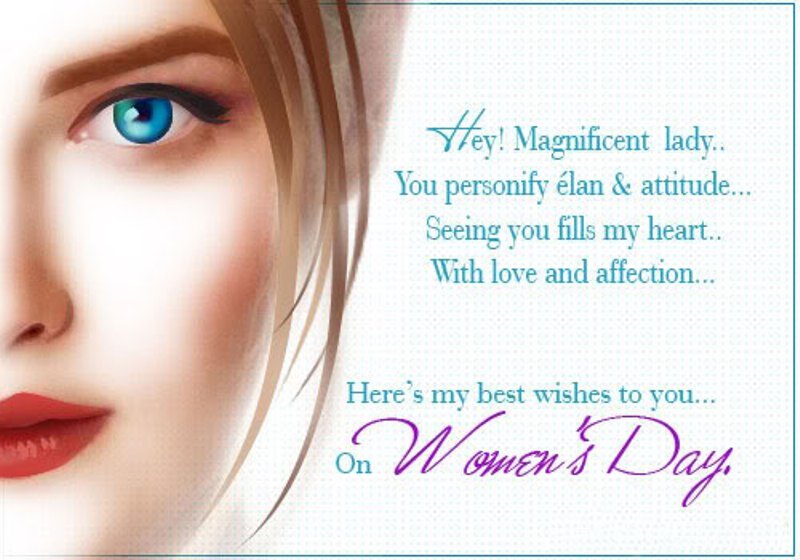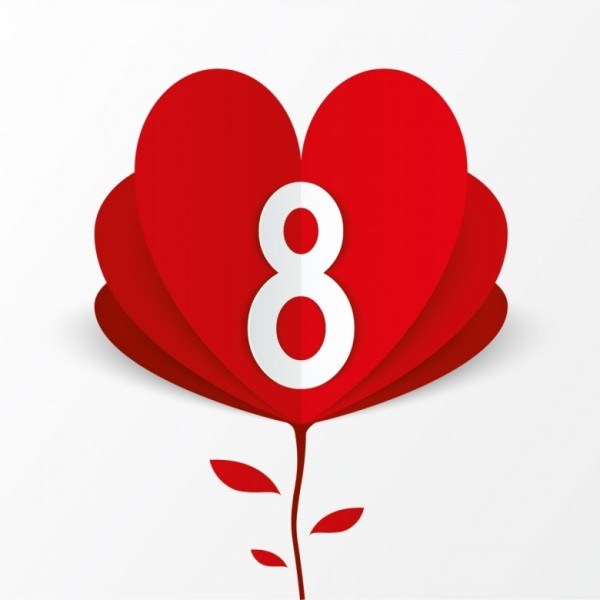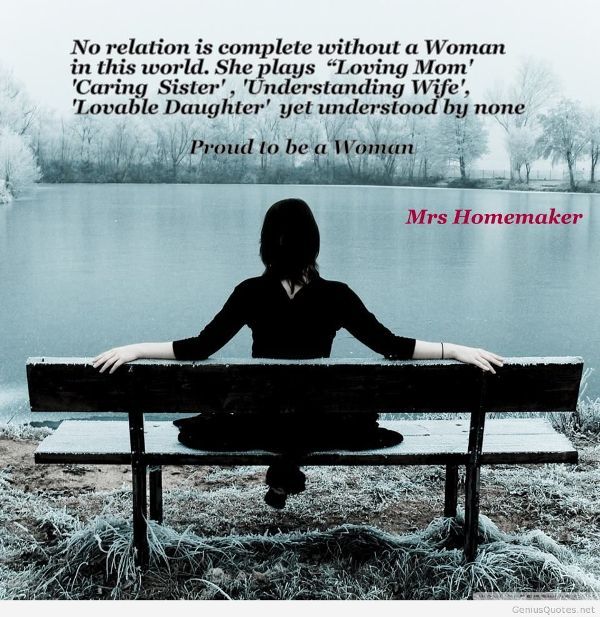 womens day pictures
women's day quotes
international women's day
international women's day 2020
happy women's day
women's day magazine
women's equality day
women's entrepreneurship day
Women's Day Wishes
women's day quotes
international women's day
international women's day 2020
happy women's day
women's day magazine
happy women's day funny message
happy women's day poems
happy women's day images