The Scandinavian style philosophy includes an unwavering focus on clean lines, quality materials, and craftsmanship. These are the reasons why the said style remains relevant to this day. Looking back, Scandinavian design's roots can be traced to the Hygge-mania of the past years.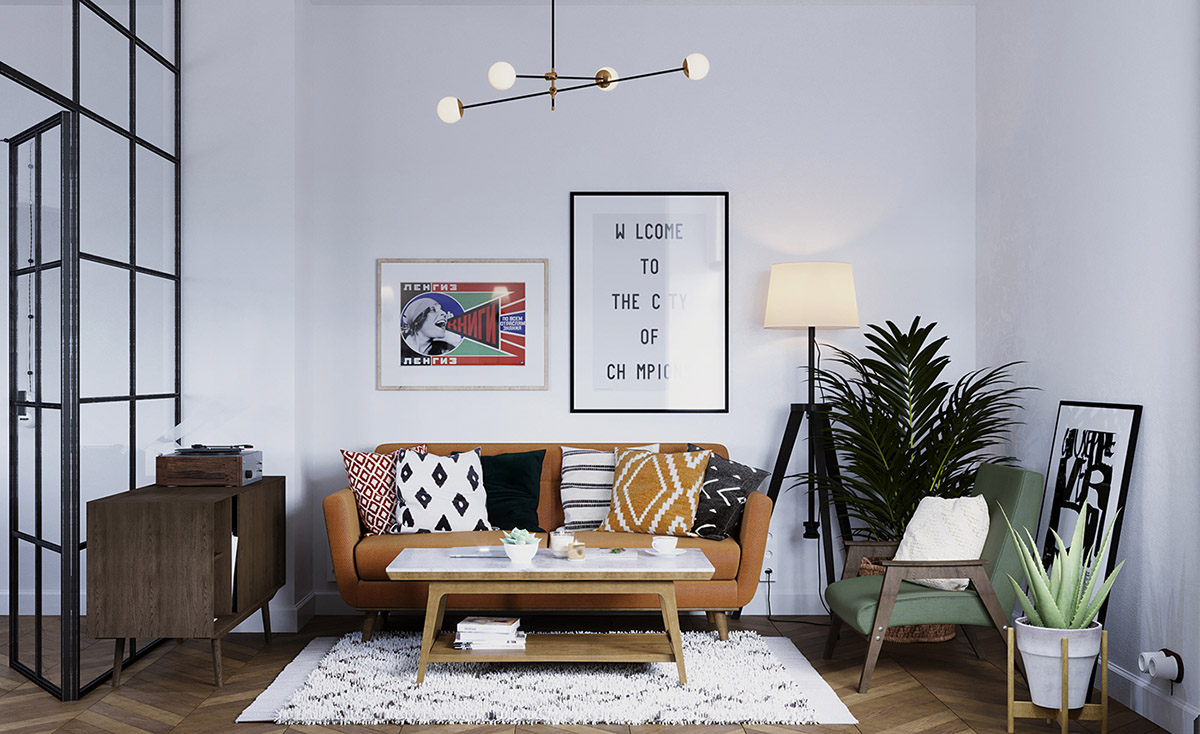 The Scandinavian furniture and home design that is known today is a product of the 1950s modernist movement in America and Europe. The said design prioritised sleek, affordable, and democratic interiors and furnishings. If you are looking for the hallmarks of this type of plan, that would be neutral palettes, functional furnishings, and clean lines. Aside from these, this design was also widely influenced by the Nordic's short, cold winter days and their desire for cozy yet bright interiors.
Fondness For Colours
The practical considerations embodied by any Scandinavian style led to a different level of elegance and fondness for open-plan spaces, simple forms, and lighter colours. Since this style aims to maximise natural brightness at every turn, Nordic interiors preferred pale-coloured flooring and walls, along with clutter-free spaces and ornamentation. Instead of serving just one purpose, open-plan and flexible spaces can accommodate a wide array of activities. This even enhanced the practicality of the said design.
The same principle has been applied to Scandinavian types of furniture. Instead of settling for one specific purpose, these furniture pieces are designed to accommodate a plethora of uses, furthering the said furniture's utility. A Scandinavian sofa, for example, because of its straightforward design, bright fabric, and unique frame, can significantly add to the room's aesthetic. Aside from being a mere chair where people can sit, it becomes a living room centrepiece that is at par with the aesthetic value of a painting of a world-renowned artist.
Every piece of Scandinavian furniture is carefully designed. The materials to complete such a furniture piece were also carefully selected to ensure each piece serves more than one purpose in the room. Scandinavian designers shared the same virtue of always looking at the use of the object while making it look aesthetically pleasing. Instead of merely filling or decorating a space, each Scandinavian fixture has a specific purpose. This is one of the reasons why homemakers, designers, and commercial building owners cannot give up on this design philosophy.
In the same vein, such principles made Scandinavian designers known for their simplistic elegance. Whenever you see Scandinavian-inspired furniture in a room, you can easily sense the grandeur of the room. Even if Scandinavian homes only have a few furnishings in every room, the minimalist vibe and colour of these pieces create a welcoming, relaxed, and warm feeling that can be felt in the entire home.
It Gives You a Reason To Declutter
Medical doctors and psychologists agree that mess can cause tension in the brain. Mess means stress. With this in mind, you can say that it would be a great idea to declutter your home space and only leave what is useful and purposeful for you and your family. Scandinavian design and furniture can help you declutter. Instead of bringing in more things and fixtures in a room, why not choose a few pieces that you can use and maximise its purpose? Through this, you can make your room more spacious, and you can also lessen the stress you have been dealing with.
Whether it was five years ago or now, one thing holds — Scandinavian design will never outlive its purpose, utility, and aesthetic value. If you are looking for inspiration for your home or furniture, go for Scandinavian designs. With this design, you can never go wrong.