Wearable devices are becoming increasingly popular today as tools for keeping track of your life. The latest addition in wearable tech is the bracelet charger from Armilo. The Armilo portable wristband charger looks extremely stylish but is in fact designed to provide the much-needed juice to your smartphone and other USB-charged devices.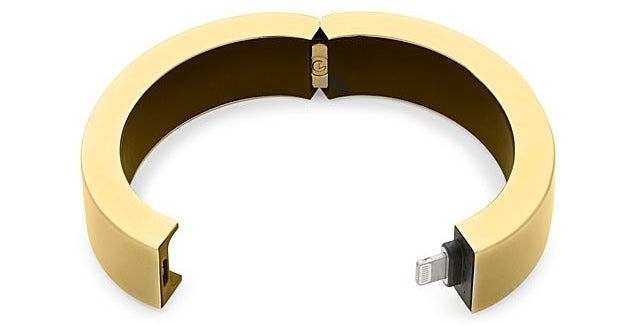 One of the most innovative aspects of the wrist charger, which is minimalist in design and unisex in appearance, is that it looks like any other fashionable accessory. Once you unfold the bracelet, it becomes one of the sleekest and most sophisticated pieces of charging connector cables you will ever see.
Why choose an Armilo Bracelet Charger?
The Armilo charger bracelet is an excellent solution for charging your smartphone and any other USB-attached device while you are outdoors. It rids you of constantly worrying about carrying your charging cable when stepping outside your house and the risk of your device's battery getting drained while in the middle of an important chat or a movie.
Earlier, wearable tech focused on monitoring your health and keeping track of your daily physical activities. Now, the charging bracelet is a step ahead in the wearable tech industry which not only provides you with significant power backup but also connects your device to conventional power sources, such as chargers and laptops, with USB to charge them on the go. In addition to being a high-tech charging solution, the bracelet is also extremely stylish, making it an incredibly attractive and must-have accessory for men and women alike. It is extremely practical and appealing at the same time.
The charging bracelet is designed for outdoor use and comes with the required features. It is made from extremely durable PU leather, which makes it strong and ideal for everyday wear. It comes equipped with special metal alloy that makes it extremely lightweight, so it is comfortable for regular use. The bracelet is ideal for use in all weathers as it is completely water-resistant.
The charging bracelet is convenient to wear and can be put on and removed with one hand easily. The cable-ends are sufficiently protected when in the worn position.
Features of Armilo Bracelet Charger
The Armilo bracelet charger has been designed keeping in mind utmost aesthetic appeal and functionality. Depending on the device being charged, the portable charger cable is able to charge lithium-ion batteries up to 60% of their capacity. It takes only 90 minutes to completely charge the bracelet itself. The charger has an incredible standby mode, which retains a complete charge for as many as 30 days.
Apart from being a charger in itself, the Armilo bracelet charger also transforms into a USB cable which connects your smartphone to a laptop or a portable charger pack or to your device's original charger. This makes it a must-have accessory for those who need to juice up their devices on the go.
The Armilo bracelet cable helps you avoid carrying a bunch of different conventional USB charging cables that tend to get tangled more times than you can count. Besides, no one likes to carry a bulky charger when traveling lightly or even leaving the home for a short while. The bracelet charger comes as a perfect solution in such times.
The Armilo charger is both convenient and stylish simultaneously. The flexible, leather-design wristband has a sleek and smooth look which appeals to the fashionista in you. It goes equally well with casual and formal wear so you can wear the bracelet charger round the clock and for every occasion. It can become the perfect fashion accessory for women who can wear it at work or simply when stepping out of the house to go on a shopping spree.