Working in healthcare is a great choice for those who want to start a lucrative and rewarding career. The medical field is also extremely diverse, encompassing a variety of roles, which means you'll have to think long and hard before you decide on the specialization that is best suited for you. A thorough assessment of your interests, skills and qualifications can help you in this respect.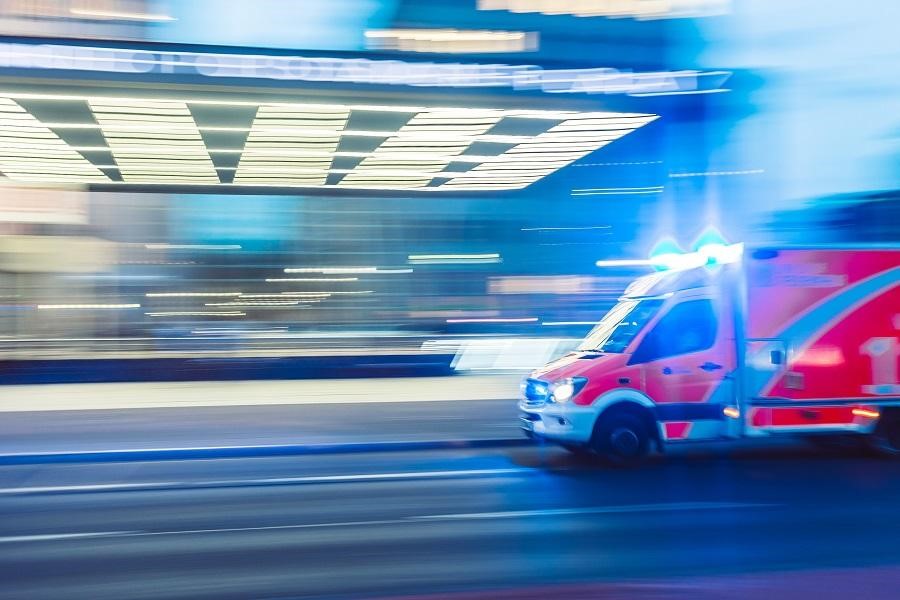 If you're certain that you want to enter the healthcare sector, but you still don't know exactly what role you want to pursue, working as an Emergency Medical Technician, or EMT, is an option you might want to take into consideration. EMTs are health professionals who provide medical services for those who find themselves in emergency situations, and transport them safely to a hospital where they can receive further medical assistance.
There are several reasons why working as an EMT can be a great choice for you, as you're going to find out in the next sections of this article.
Make a difference
The first reason why working as an EMT might be a good career choice is because you get to make a difference. EMTs are literally real-life heroes who work hard to care for people in critical situations and save lives every single day. Their work is essential for society as they provide services that are crucial for the health and wellbeing of individuals.
So, if you care about those around you and you want to have a positive impact on people's lives, becoming an EMT might be a suitable career path for you. There are very few jobs that can offer the same level of satisfaction. This is a career that allows you to see the results of your work immediately, and that can bring a great feeling of fulfillment.
Growth potential
Becoming an EMT can serve as the starting point for a successful career in healthcare. This means you can begin your journey in the medical field by joining an EMT training program and then work your way up towards other specializations such as paramedic or nursing.
Not all careers provide advancement opportunities, but EMTs do have this advantage, so you won't feel limited or stuck as an EMT. The growth potential is always there, and if you have the will and determination to keep on learning, there's nothing stopping you from advancing your career. It's up to you to decide if you want to continue working as an EMT or if you want to take things further.
Have a stable job
Since EMTs are essential workers, there's always going to be a high demand for these types of jobs. A society can't function properly without trained medical professionals, which is why EMTs are needed in all environments, be it large cities, small towns, or isolated rural areas.
This demand translates into high job security, so if you do choose to become an EMT, finding and keeping a job will be the last of your worries. Earning an EMT certification can guarantee employment no matter where you decide to live, ensuring both flexibility and peace of mind.
Diverse job opportunities
Speaking of flexibility, EMTs also have the chance to work in different industries and settings. A lot of people tend to think that an EMT's work is limited to riding on the ambulance since this is what most EMTs train for. However, there's a lot more EMTs can do than working on the ambulance.
Earning an EMT certification can open a world of opportunities for you. You can choose to work for private ambulance services, hospitals, fire departments, police departments, or other similar services that ensure public safety. Depending on location, some EMTs also have the possibility to work in other fields of activity such as special operations, special events, industrial safety, and so on.
Never have a dull moment
Working a 9 to 5 job is not everybody's cup of tea. Some people need a career that challenges them constantly and brings a sense of excitement to their lives. If this description fits you, there's a strong chance you will thrive as an EMT.
For EMTs, thrill and excitement are part of the job's description. They have to deal with unforeseen situations on a daily basis, meaning no two days are alike. If you're adaptable, flexible, you like a good challenge, and can't see yourself stuck in an office setting, an EMT career will fit you like a glove.
Enter a thriving industry
The healthcare industry is one of the largest and fastest-growing industries in the world. Healthcare plays an important role in every country's economy and the demand for skilled health professionals is greater than ever before.
So, if you want to break into a prosperous industry that provides numerous career opportunities, becoming an EMT can be your entry ticket to this sector. The best part about it is that the healthcare industry allows you to switch careers, so if at one point you decide you don't want to work as an EMT anymore, it's going to be a lot easier for you to train for different roles in the medical field.
Be a team player
EMTs work closely with other professionals such as nurses, doctors, police officers, or firefighters. This makes it a great job for those who are good team players and love to collaborate with their colleagues. Extroverts are particularly interested in this type of activity that allows them to connect with others and even strike long-term friendships. As an EMT, you'll always be surrounded by professionals in different areas of specialty and that will also help you broaden your horizons.
As you can see, working as an EMT is definitely not the easiest job in the world, but all the benefits we've mentioned above make it a great career option for those who are considering a career in the healthcare sector.