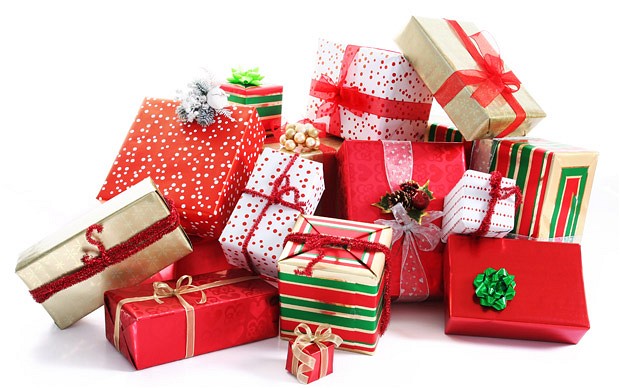 When it comes to finding gifts for someone special, either for a birthday, an anniversary or for a housewarming, it can be difficult to know what to choose. There are lots of different options out there, and while you might be deterred from buying a gift which appears to be functional or practical, sometimes these items make the most appropriate presents. These things that everyone needs might not seem like suitable gifts, but could be an interesting and unusual option for you to consider.
An LED Lightbulb
If the recipient in question struggles to get to sleep, an LED lightbulb designed to filter out blue-light waves could be the ideal solution. Blue-light disrupts circadian rhythms and prevents restful sleep however there are now special lightbulbs like the Good Night Biological LED bulb which was first created for NASA which can make it easier to get to sleep at night and stay asleep.
A Toilet Light
If you've ever tried to go to the toilet in the dark, you'll know just how difficult it can be to see what you're doing without waking everyone in the household up by turning the main lights on. The Disco Potty lamp can clip onto a toilet seat and is activated by motion alone. So once you walk through the bathroom door you'll find that you can see where you're aiming! Even better, the Disco Potty has a choice of 8 different colors to choose from, so you can have a party in your own bathroom!
A 3-In-1 Screwdriver
Every homeowner needs screwdrivers to accomplish a host of household tasks. If you're buying a gift for someone who isn't very DIY-minded, a 3-in-1 screwdriver could be the ideal solution. Containing a pair of standard flat head screwdriver heads and a Phillips blade, this single tool is the ultimate solution to accomplishing a host of household tasks.
A Cord Organizer
There's nothing more irritating and more inconvenient than cords and cables lying all over the floor or desk. A cord organizer might seem like a boring and slightly inappropriate gift, however it can actually make a big difference to someone's life. Ideal for securing you're the recipient's headphones cable or phone charging cord, a cord organizer is a really affordable present for anyone and will make any space much tidier.
A Brown Sugar Saver
How many times have you gone to your kitchen cabinets to get out some brown sugar to use in a recipe and found that it has gone completely hard and unusable? With the gift of a brown sugar saver, you can save the lucky recipient all the hassle of having to go to the store to buy more sugar in a hurry. A brown sugar saver simply needs to be soaked in water and placed inside the sugar packet or jar. It softens up the hardened sugar and keeps it soft so the recipient won't be wasting anything.
A Laundry Tote
Whether the recipient of your gift heads out to the laundromat on a weekly basis or even whether they simply need to carry all their dirty clothing up and down the stairs to their washing machine, a collapsible laundry tote is the ideal gift. While it might seem boring, it could save a lot of unnecessary time and effort.
A Heat Resistant Mat
If your recipient likes to use hair crimpers or hair curlers, a heat resistant mat could be a great gift. While it might seem boring, it can actually help them to take care of their surfaces since they'll be able to leave their curling irons out and about on their tables and vanities without worrying about destroying or damaging them.
Tangle Taming Brushes
Whether the recipient themselves is always moaning about their tangled and unmanageable hair or whether they are a parent who has children with wild locks, a tangle tamer brush could be the ideal gift. It could even revolutionize their lives!
Toilet Paper
If you're buying a housewarming gift for someone, why not buy them some toilet paper? Yes, it sounds ridiculous and not a suitable present at all, however good quality toilet paper can be very expensive, especially if they have sensitive skin and need something a little bit special.
You can find more information on homeworthylist.com about how to choose the right gifts for your recipient! Good luck!