As a fashionista and wig fan, I've learned that braided wigs are a game changer in terms of versatility and style. With so many beautiful braided wigs for black women to choose from, you can create the perfect look for any occasion without spending hours in the salon chair. In this complete guide, I'll discuss my favorite braided wig designs, strategies for achieving natural-looking results, and how to maintain your braids to keep them looking fresh and beautiful.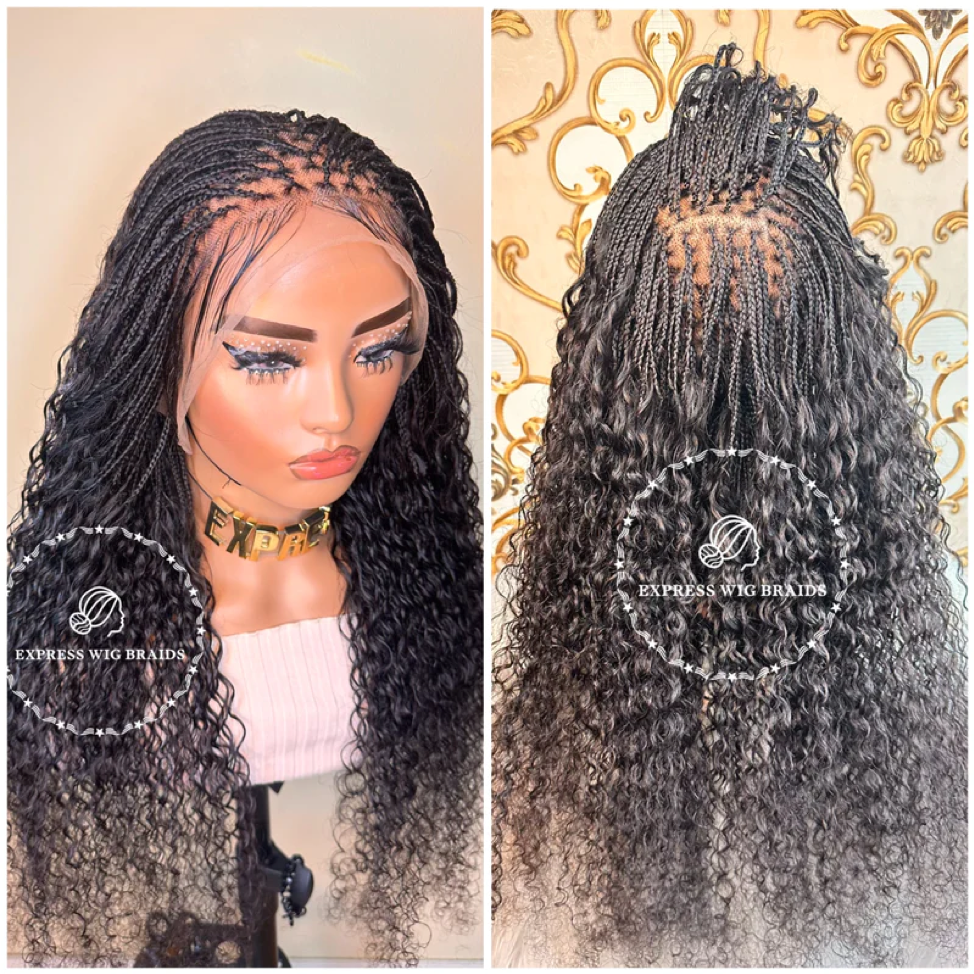 Introduction to braided wig
If you're new to the world of braided wigs, you might be wondering why they're such a popular option among fashionistas and hair enthusiasts alike. The allure of braided wigs is their ability to make a quick change without the need for time-consuming and often destructive hair treatments. You can enjoy a different look with a braided wig without the commitment or maintenance required for real braids.
Wig styles for every occasion
Whether you're attending a formal gala, a casual dinner party, or a day at the office, there's a wig style that will be perfect for the occasion. Here are some of my favorite styles for different occasions:
Ceremonial events
Long Box Braid Updo: A sophisticated updo is always a stylish and classic choice for formal events or occasions. Gather your long tresses into a high bun or chignon for an elegant and timeless look.
Braided Crown: For a formal look, create a crown by wrapping two large braids around your head and securing with pins.
Relax and unwind
Half-up, half-down box braids: For a modern and relaxed look, gather the top of your box braids and secure them in a ponytail or bun, leaving the rest loose.
Knotless Braid Wig: A knotless braid wig is a type of wig that is made using braids without texture as a base. Knotless braids are a braiding technique where the hairstylist begins each braid without tying a knot at the base. This results in a more natural and smooth look, as there are no visible knots or bumps at the roots of the braids.
Fulani braids with beads: Embrace your inner bohemian with Fulani braids embellished with colorful beads and cowrie shells.
How to choose the perfect braided wig
When choosing braided wig, there are few unique factors to consider, including:
Braid Type and Size: Choose a braid type that suits your unique style and preferences. Keep in mind that short braids, like micro braids, may require more maintenance, while larger braids, like box braids, can be heavy and put more stress on your natural hair.
Length: Think about how the length of the wig can affect your styling options. Long wigs are more versatile, but they are heavier and more difficult to maintain.
Color: Choose a color that suits your personal style and skin tone. You can choose a natural shade that complements your hair color or a strong, colorful color to make a statement.
Quality: Look for a wig made from high-quality synthetic or human hair, such as the FANCIVIVI Box Braid Wig. A well-made wig will look more natural and last longer than cheap, low-quality alternatives.
Tips to get a natural look
To keep your wig braids looking as natural as possible, follow these tips:
Blend your hairline: If you have natural hair, leave a small section of your hairline and blend it with the wig's hairline. This will create a smooth transition between your natural hair and the wig.
Use a wig cap: A wig cap will help keep your natural hair flat and secure under the wig, ensuring a smooth and natural look.
Custom Hairline: For a more natural look, some braided wigs come with a pre-plucked hairline. If your wig already lacks an eyelash hairline, consider tweezing or modifying the hairline to achieve a more realistic appearance.
Style Wisely: Choose a wig style that suits your face shape and features. It will help enhance your natural beauty and create a more confident appearance.
Conclusion
The braid wigs offer endless styling possibilities and are perfect for every occasion. With this definitive guide, you're now armed with the knowledge to choose the perfect braided wig, style it for any occasion, and keep it looking fresh and fabulous. So why wait? Embrace the convenience and versatility of braided wigs and start transforming your look today!