There are different ways to jumpstart your online career on Youtube, Facebook, and Twitch. Still, the most common misconception is that audio quality shouldn't matter as much as video quality. That's not saying that videos taken from what seems like potato cameras are acceptable, but you'll be surprised at how vital audio can be.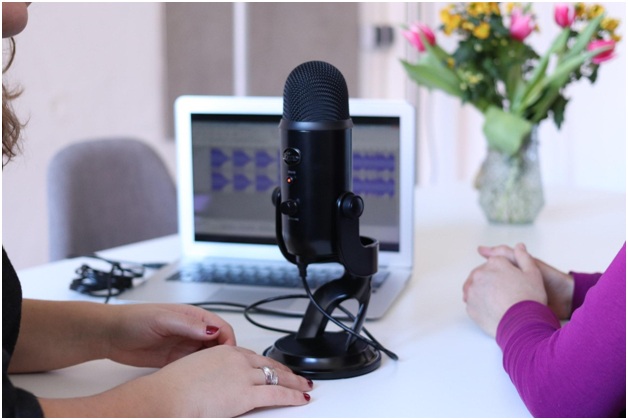 There are different ways to make sure that a viewer doesn't leave your post after the first 5 seconds. One, you get a talented editor to create thumbnails for your videos. Two, you spend a lot of money on customized overlays for your stream or third, and lastly, you get the best audio and video quality, so they can't say anything wrong about you without sticking around for a bit.
 Fortunately, there are recommendations for every type of creator, from professional to amateur. These are 3 of the best shotgun microphones you can buy for any budget ranging from $50 up to $350, which all be broken down and discussed further in detail down below.
The Midranger – Rode NTG2 Condenser
This is another fantastic shotgun microphone from Rode, but with all the bells and whistles, you would need to take your amateur content material to the next level. You don't need to break the bank if you're looking at this option as it comes at around $270—a superb choice for those who want to upgrade from the cheaper alternative on this list.
 Ideally used in youtube videos, voice-overs, and even light film production, the Rode NTG2 is a midrange killer for features and quality. Specifications such as full frequency response, transparent audio, and low noise capture are some of the reasons it's great for content creation. 
The Rode NTG2 has a frequency range of 20 Hz to 20 kHz, so that it will be adequate for most creators. AA batteries are also required for it to operate, and the added option of using P48 phantom power from power supplies is a plus.
The Budget King – Audio-Technica ATR-6550
The cheapest one on this list but don't let the inexpensive price tag fool you, and the Audio-Technica ATR-6550 is one of the most versatile shotgun microphones you can buy if you're looking to upgrade from your lavalier or USB condenser microphone. 
The Audio-Technica ATR-6550 is a mouthful to say, and that's only right as it has a mouthful of features too. It has two range settings; Normal and Tele. The Normal environment is used for your close to medium quarters such as indoor interviews, podcasts, and voice-overs. The Tele setting is ideal for outdoor interviews or filming videos in wide areas like fields, stadiums, or auditoriums. 
A frequency range of 70 to 18,000 is not the broadest for audio fidelity to bloom in our ears, but it is a good starting point for people just starting their careers. Some famous YouTubers have even used this microphone at the start of their channels and still use it today.
The High Roller – Sennheiser MKE 600
If money is not a problem, look no further as the Sennheiser MKE 600 is here to cater to all of your audio engineering needs. A famous option for professional video production, the MKE 600, isn't playing around when it comes to features. 
Super-Cardioid and a lobar polar pattern ensure that this microphone has extraordinary directional capability while reducing noise from its sides. The Sennheiser MKE 600 comes in at around $330, making it the most expensive option on this list and with good reason as it has the most features and best quality out of the group.
Takeaway
The choice is yours to make, and whether you choose the Budget King, the High Roller, or the Midranger, you can rest assured that any of them will satisfy your needs. The range of shotgun microphones that we can choose for our content creation has never been this diverse, and the industry will only keep evolving as time goes by, the time to upgrade is now!