In the childhood, Raksha Bandhan was a kind of get together, where all the cousins would gather. The number of chocolate boxes, hair clips, and barbie dolls which we sisters would receive was a competition among us. Mummy used to wake up a bit early, such an unpleasant thing on a rainy day. But the thought that the otherwise secluded house will rapture with our mischief and enjoyment.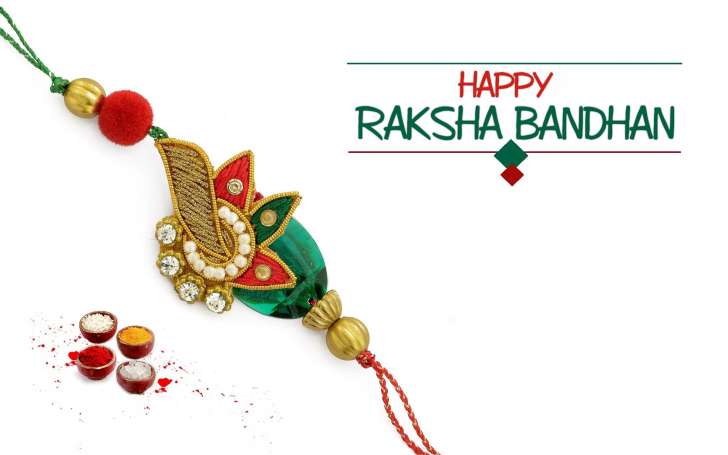 Mummy would bring the thali, mostly a steel one, with all the requisite things for tilak and rakhi tying ceremony. The sweet that would be kept for brothers used to be too much to control the temptation.
We grew and with it the knowledge about this day. The importance of a brother in life had more meaning now as our bond became stronger. My brothers would show more concern and be protective towards me. They took special care when we moved out and keep away from stares. They advised me on various teen-related issues.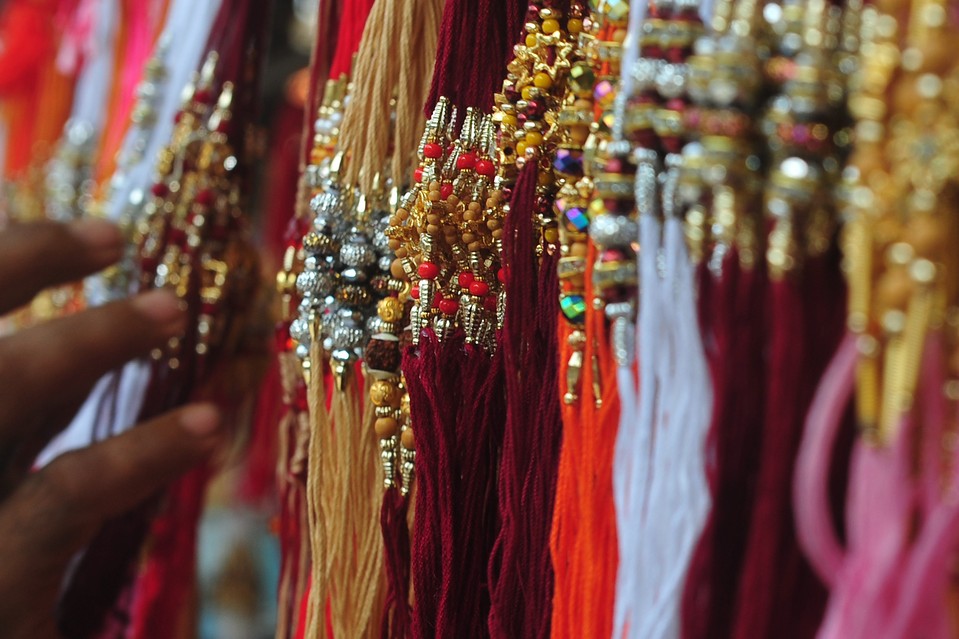 Over the years, I became more familiar with his likes and dislikes. So, I will try my level best to gift him. Obviously, I need to search some Gifts for brother which may help me in getting the right one. He is too professional and likes to dress up always according to the occasion. A tie, cufflinks, a wrist watch, a cologne bottle, a good office bag or even sun glares can be picked. Why not some electronic gadgets like headphones, I-pod, play station? Though he is a workaholic I know that he enjoys life and like to spend some time for himself.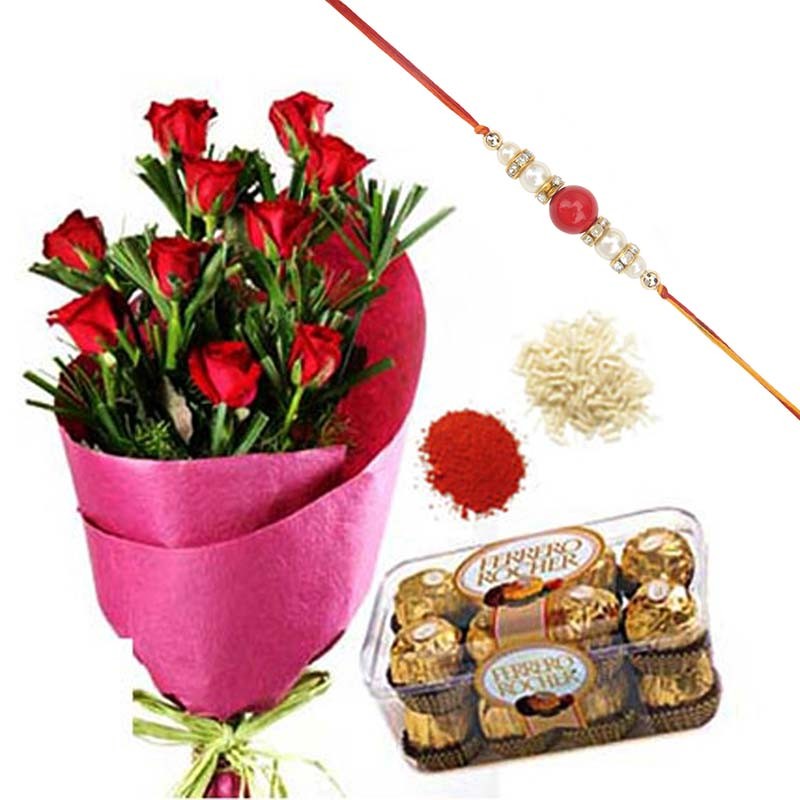 He is somewhat emotional too. I remember once our neighbour's son broke his favourite vase and how he mourned for it. That gives me a chance to think of personalized things as a rakhi gift for brother. I can, in fact, do a bit of research on Raksha Bandhan gift ideas and see what can be personalized and gifted. I can choose from photo frames, coffee mugs, laptop skins, poster and My Brother, the Best trophy. Well, well, it is so very confusing with such wide variety to choose from.
If it is the case with choosing a gift for a brother, how difficult my brother must be facing in order to choose a gift for sister. As girls have lot more options the jewelry, apparels, self-grooming kits, home appliances, home decor and personalized jewelry. I am so excited what will the courier boy get me for this Raksha Bandhan. The beauty of this Indian festival is that it is about relationships. One may be far away from the brother or sister, but the bond is so strong that one tends to express their love and affection with their gestures.
All in all while I am trying immensely to get a Rakhi online, my brother also must be doing the same. I know at the end of it that even a simple rakhi with a sincere wish is what he expects and for me the blessings and good wishes are more than sufficient. Brother, please do not take the last statement seriously as I am waiting eagerly for your gift.
Happy Raksha Bandhan!
Searches related to Raksha Bandhan
1- raksha bandhan quotes, sms, essay, in hindi
2- raksha bandhan in hindi
3- raksha bandhan songs
4- raksha bandhan essay
5- raksha bandhan history
6- raksha bandhan 2023
Read Another Blog:  raksha bandhan quotes
Raksha Bandhan is a popular Hindu festival celebrated on the full moon day of the Shravan month. It is a day to celebrate the bond between brothers and sisters. On this day, sisters tie rakhis (sacred thread) on their brothers' wrists, and brothers vow to protect their sisters.
The festival is have originated in the Vedic period, around 1500 BCE. It was originally a ritual to protect warriors from harm before going into battle. Over time, the festival evolved to become a celebration of the bond between brothers and sisters.
Raksha Bandhan is now by Hindus, Jains, Sikhs, and some Buddhists all over the world. It is a day to reaffirm the love and protection that brothers and sisters have for each other. It is also a day to celebrate family and community.
On Raksha Bandhan, sisters tie rakhis on their brothers' wrists. The rakhi is a sacred thread that is typically made of cotton or silk. It is often with beads, flowers, or other embellishments.
The brother then ties a gift for his sister, such as money, jewelry, or sweets. The two then exchange greetings and promises of love and protection.
Raksha Bandhan is a joyous occasion that is with great enthusiasm all over India. It is a day to strengthen the bonds of love and affection between brothers and sisters.
Here are some of the reasons why Raksha Bandhan is a special festival:
It is a celebration of the bond between brothers and sisters.
This bond is often described as being unbreakable, and Raksha Bandhan is a day to reaffirm that love and commitment.
It is a time for family and community.
Raksha Bandhan is often with large family gatherings, and it is a time for siblings to come together and reconnect.
It is a day of giving and receiving gifts.
Sisters typically tie rakhis on their brother's wrists, and brothers give their sisters gifts in return. This is a time to show each other how much they are loved and appreciated.
It is a day of good food and fun.
Raksha Bandhan is often with feasts and other festivities. This is a time to enjoy each other's company and make memories that will last a lifetime.