Pongal festival is also known as harvest festival. This festival is celebrated in southern parts of India on 14th of January every year. Pongal is celebrated for 3-4 days and is similar to Makarsankranti festival celebrated in Maharashtra. The days of Pongal are- Bhogi Pongal, Surya Pongal and Mattu Pongal. On Pongal festival cattle races are also conducted in some parts of Andhra Pradesh. It is colorful festival and Sun God is worshipped on this day because Sun helps the farmers to cultivate their plants in their fields as agricultute is their occupation. On this day houses are cleaned and colorful rangolis are drawn in front of the houses.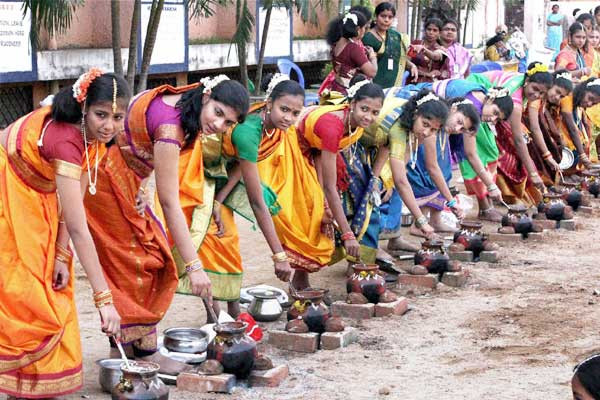 PONGAL CELEBRATIONS IN INDIA-
THE FIRST DAY-
Lord Indra who is known as the supreme ruler of clouds is worshipped on the first day of Pongal. For the purpose of prosperity and abundance harvest, people pay homage to Lord Indra. On this day bonfire of wood and cowdung is made and the useless household articles are thrown into that fire. Girls sing and dance around the bonfire in praise of the god.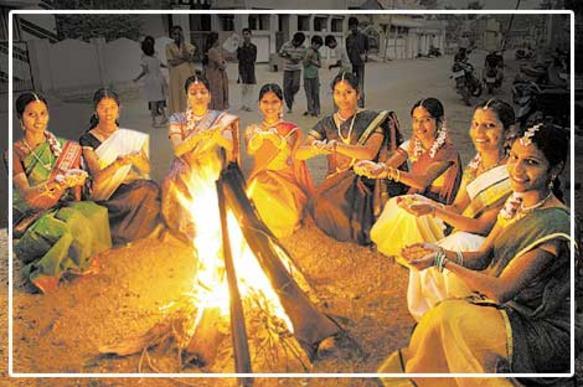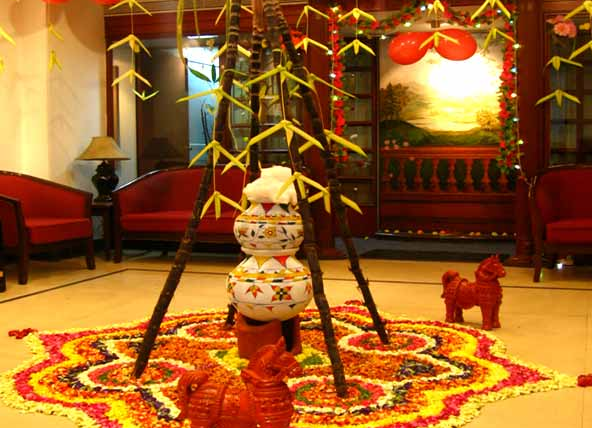 THE SECOND DAY-
A pooja is performed on the second day of Pongal. On this day women prepare rice which is boiled in milk at their outdoors in an earthenware pot. This is symbolically offered to the sun god. There is a ritual of planting a turmeric plant around the pot in which the rice is cooked. The offering for the Sun god includes coconut and bananas in a dish with two sticks of sugar-cane.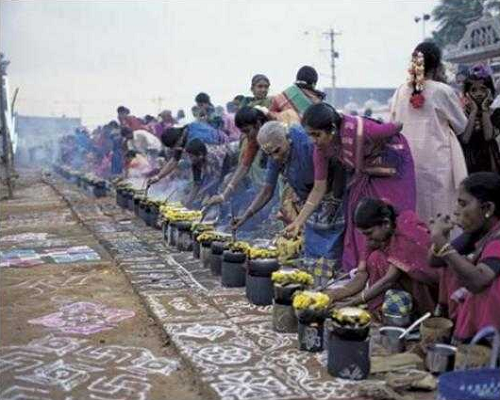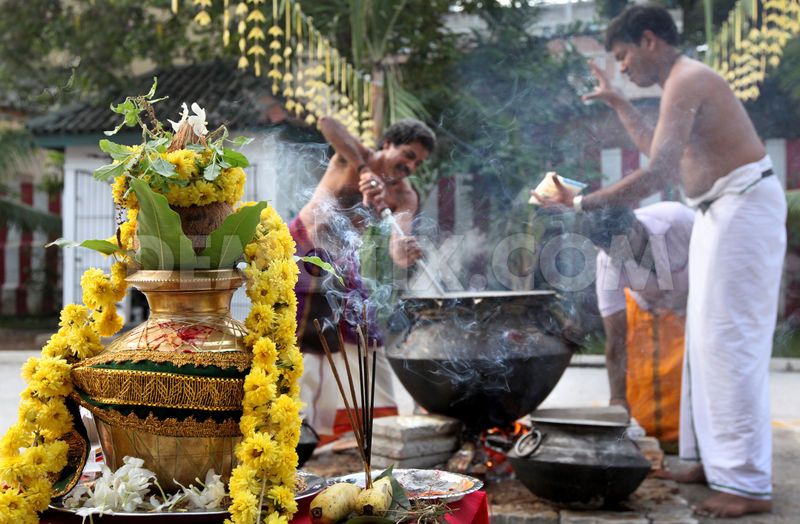 THE THIRD DAY-
The third day is known as Mattu Pongal. On this say the cattles are worshipped. The cattles are decorated with bells, colorful beads, flower garlands etc. The cattles are fed with the pongal and are taken to the village center. Cattle race is arranged at the village center where men race each other's cattles.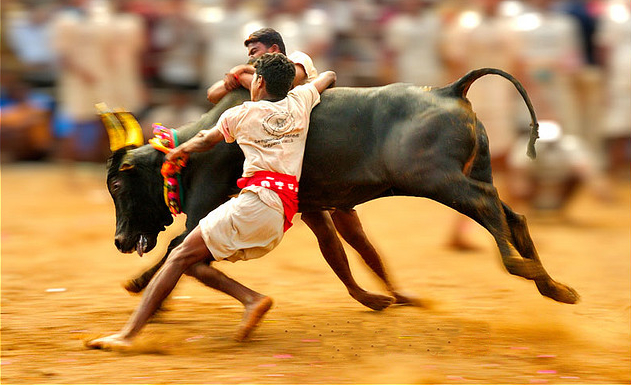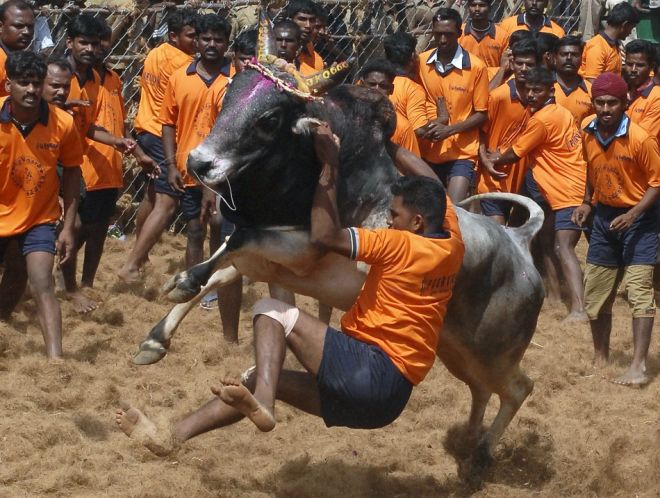 THE FOURTH DAY-
The fourth day of Pongal is known as Knau or Kannum Pongal. On the fourth day of Pongal a turmeric leaf is washed and kept on the ground. Different things are then placed on the turmeric leaf like plain rice as well as rice colored red and yellow, betel leaves, betel nuts, two pieces of sugar cane, turmeric leaves and plantains. All the women gather in their courtyard and pray for the prosperity of their brothers. At last an aarti is performed with turmeric water, limestone and rice.