NBA2K21 players can manage the team as a team manager in the MyGM mode. Players can exchange players for players and lead them to win the championship through trading, drafting and other methods. Here we share some NBA 2K21 MyGM mode game experience and we explain the difference between NBA 2K21 MyGM and NBA 2K20 MyGM, hope to bring some help to you!
NBA 2K21 MyGM Vs NBA 2K20 MyGM
Two-way contracts can no longer be traded. The Boll's routine of opening transactions in the past cannot be used, and we can only wait.
The impact of injuries becomes greater. In the hard mode, the players are injured frequently, and an accidental season reimbursement of the player's ability value quickly, even if the next season is better, it will lose potential.
In the hard mode, the player's retreat rate increases and the growth rate decreases.
The version came out too early, and it is different from the current NBA start time, player value, potential, ranking, new rookies (after all, the draft has not been selected), etc.
The difficulty of the task increases, mainly for winning streaks. Always force some interference when you are about to complete the task, or ignore the difference in ability value in the simulation state and force you to lose (unless you enter the game simulation).
Changes in the commercial value of each team have generally been slightly lowered. Only the Lakers have increased, which has increased the difficulty of the sponsorship business rating reaching 99. At present, we find that except for the Lakers, they can reach 99 in the first season.
Small changes in skills, such as injury badges, have been changed from the description.
Aside from players' and coaches salaries, you have to handle their egos, and maintain their morale. A player can come to you and let you know how he feels about his playing time, contract, or relationship with another player. If your player is unhappy, his performance on the court is going to suffer. It is up to you as a GM to decide how you will handle the situation. It only appears on Next Gen consoles.
NBA 2K21 Idols Wilkins Card Pack, Locker Code, Player Cards Review
The IDOLS card pack of Wilkins (available in the store with NBA 2K21 MT Coins) features some great player cards including Michael Cooper, Eric Gordon and Giannis Antetokounmpo. Below we present player cards review of Wilkins card pack.
Locker Code
IDOLS-HIGHLIGHT-FILM
Michael Cooper
He is an old acquaintance of NBA 2K players, he always shows up in a running posture. Cooper has always been a swingman with both offense and defense. This purple card can shoot (83 shot 3pt) and deductions (84 driving dunk), physical fitness (80 speed) is also OK, defense (95 lateral quickness + 85 steal) is his housekeeping skills, and he has a really expensive clamps badge! However, his ball handle (76) is average, and his height modeling (195cm) is not prominent. He is a wing with lock and defense.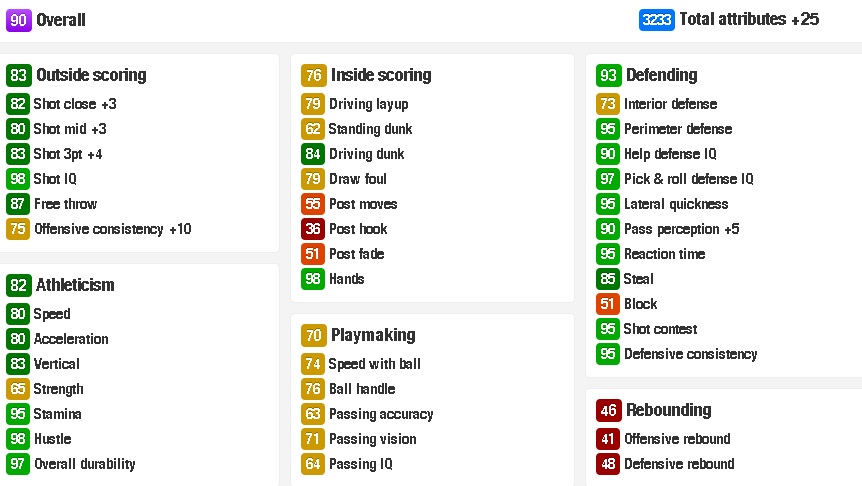 Dominique Wilkins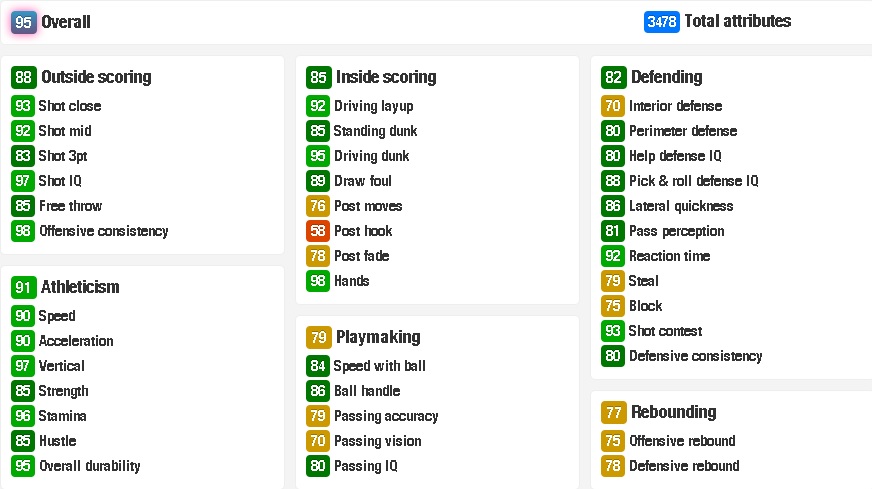 The pink diamond is the number one idol in this card pack. The physical fitness of this card is very strong, 90 speed + 97 vertical + 85 strength. At the same time, in addition to his driving dunk at 95, he also has a good shooting ability (92 shot mid + 83 shot 3pt), with 86 ball handle,  and 5 purple badges. This is a very strong card in NBA 2K21.
Giannis Antetokounmpo
The attributes of this diamond card are quite normal. 69 shot 3pt can shoot but very unstable. His 79 ball handle is indeed low, and he can't get above 86. The biggest highlight of this card is the 89 speed and 83 strength. He owns 3 purple badges include: Contact Finisher, Relentless Finisher and Slithery Finisher. They are basically badges of the frame.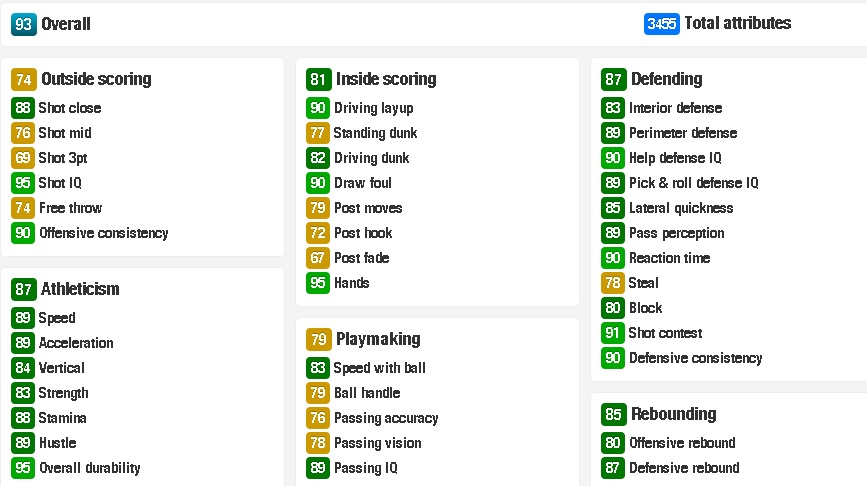 If you are looking for cheap NBA 2KMT Coins for opening Wilkins Card Pack, utplay.com could be your best choice, sell safe & affordable NBA 2K MyTeam Coins and FIFA 21 Coins with fast delivery, policy refund and best service.