School the most exciting phase of life. Ask most people, a time in life that they would want to back to and the answer is SCHOOL. Yes in capital-SCHOOL! The time with friends, the growing up years, the change in features, height and a lot of other things are all part of school days. The time when getting a remark in the calendar or two marks less in a test was a fatal situation or even when you had your first crush and life became a bed of roses suddenly, the conversations changed, there were more smiles, more tears more secrets and more blushes. The time when we didn't want mom to find out and many other things, all when stitched together form a beautiful blanket called "School days".

School days or the age, is a time when a lot of factors and decisions depends on the child's parents and guardians, these decisions are based on their value system, expectations they have from their child and the future they would like to prepare them for or see as correct for their child.
School – must haves and must not haves are strongly governed and decided by school rules, child's age and also by a child's parents. These rules help discipline children and are there to form their personality that seems appropriate to society and to the parents. However, with time, place and situations things change, ideas evolve and perspectives also get revamped.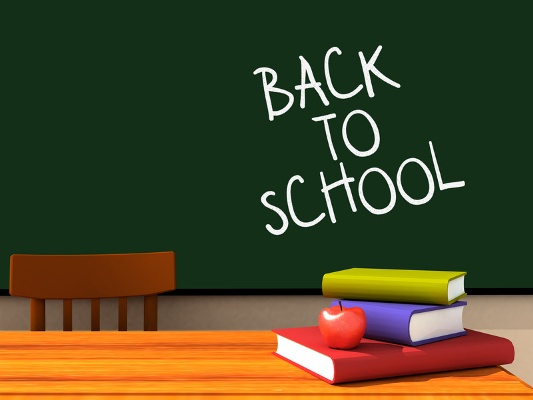 Going back to school is the time of the year when changes as well as rules and decisions are in order. However, in todays day and age we believe in a participative culture where most people believe in allowing their child to develop his or her sense of reasoning, discussing what they seem appropriate instead of making it a decision that is forced upon the child. However here are some school must haves and mustn't haves that still stay.
School must haves: School supplies- The things that are always associated with going back to school- school uniform, school bags, bottle, tiffin box, stationery, crayons, geometry box et al. the list is an inclusive one. These things are requisites, however allowing your child to own a "WWF wrestle mania stationery set" instead of regular stationery or a angry bird water bottle over a regular one are part of house rules and parents view on how a child must be bought up. A balanced view of allowing a child to have some things he or she likes while buying some things that parents think are appropriate is a good middle path to walk.
Other must haves: Although these aren't things but are absolute requirements, Children must get their books covered, bags packed, uniform size checked, school shoes and supplies in place before school starts.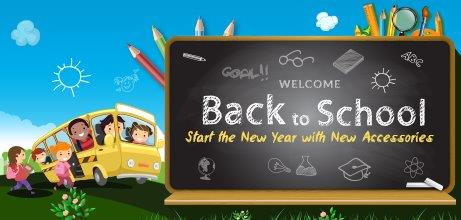 School must not haves: There are number of rules that the school bestows upon children that students must adhere to. Parents must make sure children aren't carrying electronic equipment's such as mobile phones, I-pads, laptops, I-pods and camera's unless they are required for educational purpose and the school allows the same. Student's must also not carry valuable items to school that would distract them or are things that lead to differentiation and unhealthy comparisons amongst peers such as expensive watches, or other fancy items. Other factors that students should check, have to do with personal grooming to be school ready, these factors are
No long hair for boys- get a haircut and be school ready.
No long nails
No nail paint
No henna
No hair color
No body art or tattoos
School is a system that students belong to. Each system comes with its must haves and must not haves that one must adhere to. School days are the foundation days of a child's life. Make sure your child is not only school ready but also all excited to go to school. Giftease, is a leading e-commerce portal that provides gifting solutions. Boost your child's confidence and get him or her school ready, buy school supplies and other gifts for your child with just a click of a button, that can be delivered to your place and with cash on delivery option, you can pay for your purchases once you receive the products too. Log on to www.giftease.com and select fun but utilitarian supplies right now.