Today, we have become used to sending invites for our most grand occasions in life, with simple texts, chats and email cards. We live in an age where every celebration is grand and we want to cherish it in the most unique way. We spend lavishly on weddings, birthday parties and important occasions in our life so as to make the smallest details memorable. We want to create this larger than life experience for our families and friends by making every event one to remember.
From food and photography to venue décor and music, everything has to be grand and perfect to suit the occasion and to create lasting memories.
If everything needs to be grand, then why not invite as well- which gives us a unique opportunity to convey our feelings and the importance of the event in our lives. Making a video invitation would do just that by personalizing the invite.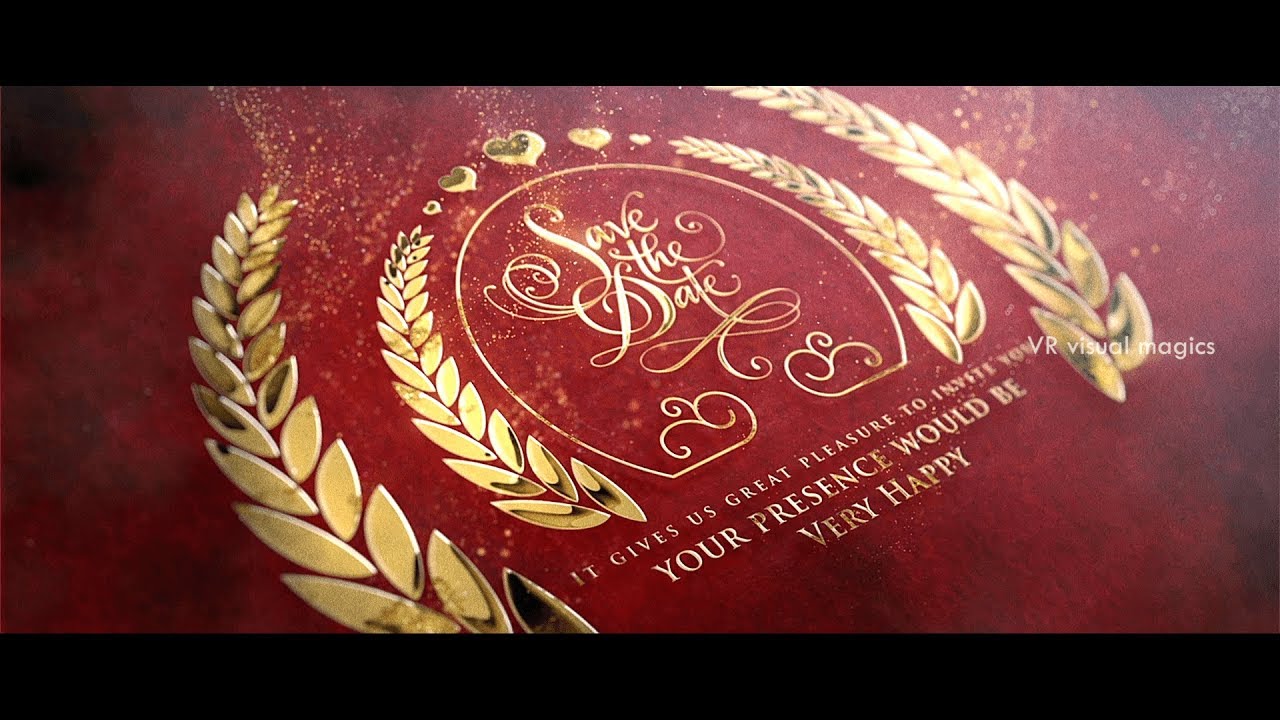 Why Digital Video Invitations?
We can create a memorable video message as an invite to the most important people in our life. A video invitation is much simpler and easier to customise as opposed to the traditional paper invitation.
Why not personalize this invite by using the latest slideshow video maker which can help you create a memorable invite within no time. A digital invitation for your wedding or birthday party is the new trend which has been steadily gaining popularity. It is a lot more attractive and you can convey personalised feelings from the video invite, as compared to just a hard copy invite.
You can add so many innovative themes and personalize the invite to make it special. From short heartfelt messages to photos of your family, the video invite presents a plethora of opportunities. There are many video wedding templates to choose from, apart from templates for other special occasions like birthday parties and wedding anniversaries.
Social Media Engagement:
A video invitation is unique, as it is much easier to relate to and interact with. As we live in a social media age, our friends and relatives are on all the social media platforms. A video with a special personalized voice message and images would be memorable and easily shareable for your guests.
Time and Cost Benefits:
There is a lot of time and cost involved in the physical printing and distribution of invites. Frequent design changes can be cumbersome and can add to the delays, too. By using a good online video invitation maker, you can reduce all the hassle of printing physical invitations. It will also give you a unique opportunity to personalize your video message and make it memorable.
How to make the perfect video invitations:
Make your own invitations by following some of these recommendations:
        1.Choosing the right format:
Choose the right format from among web, video or graphic invitations, depending on which would be the right fit for your event.
        2.Attractive Visuals:
Choosing attractive visuals and interfaces would help engage better with the invitees and connect them to the event.
        3.Keeping it personal:
Adding some personal touches and quotes would add a feeling of customisation while making the attendees feel special and welcomed.
        4.Adding the details:
While spending a lot of time on the visuals, theme and video message itself, it is important to not miss the details of the event.
These details include the venue, date, time, RSVP details, and other relevant information.
         5.Adding final touches:
Final touches include some proofreading to make sure all the details are correct.
It is important to check for spelling or grammatical errors before your
The Most Popular Video Invitation Applications:
InVideo:
There are a lot of innovative applications which are constantly innovating and creating a better video creation experience for their customers. One such application is InVideo, which is an innovative software to create professional videos.
Using drag and drop facilities along with a huge library of templates, this software can be optimized for each social media platform.
Making the video viewing experience unique for each platform, this software might be the answer to all your video-creation woes.
While you are making a video on this platform, the software also provides recommendations on how you can improve the video.
Such strong AI-based capabilities make InVideo a great choice for invitation video creation.
LightMV Online:
 LightMV is one of the most popular online video invitation applications.
It has a variety of templates to choose from along with default background music.
It has a very simple user-interface, and it is very easy to create an amazing video with just a few clicks.
Another advantage of this application is that it is completely cloud-based, and runs on the web browser alone.
There is no need to download and install the software application on the desktop to run it.
Animoto Video Maker:
 Animoto is one of the most widely used video invitation applications.
It helps you create the most amazing video within minutes with the animation, template, and design of your choice.
It has a very friendly user-interface, where you can create videos even if you're a beginner.
Apart from this, there are multiple templates such as unique videos, promotion slideshows, birthday invitations, wedding invitations and engagement slideshows.
Inviter:
 Inviter is a popular video invitation tool which specializes in creating wedding videos with different templates.
However, before using this application, one needs to sign up with an account first.
It has a very professional user interface.
This invitation video tool makes it extremely easy to create short wedding videos without any hassle.
It is ideal for creating an innovative short wedding invitation video with a plethora of design templates to choose from.