May this Ugadi bring in you the brightest and choicest cheerfulness and love you have ever wished for, May this Ugadi bring you the utmost in peace and prosperity. May lights triumph over darkness. May peace rise above the earth.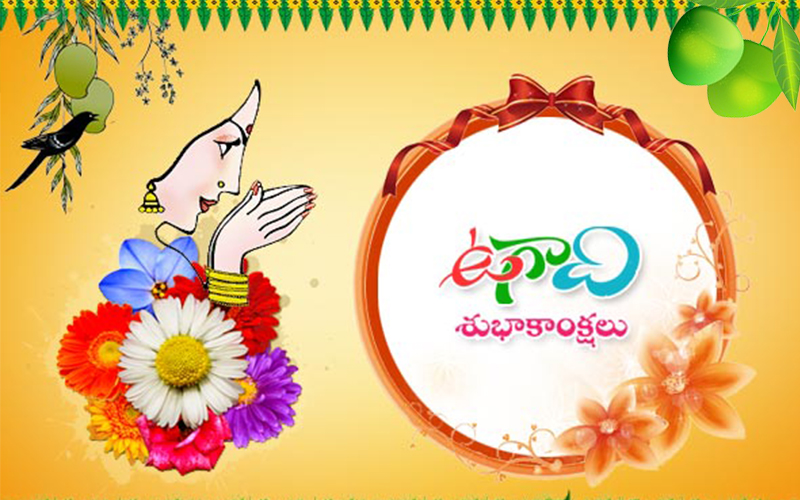 In Andrapradesh, people celebrate Ugadi with great enthusiasm. Browse more to get top most Ugadi wishes, SMS and Messages in Telugu which you can share with your friends and family members. You can also share them on their Facebook wall.
Happy Ugadi wishes, SMS and Wallpapers in Telugu
May this Ugadi bring you new spirit, new beginning and new prosperity. Wishing you a very happy Ugadi!
*******************
Ugadi means..
New Life
New Hope
New Aspirations
New Beginning
Let's make each day Ugadi!
*******************
Lets welcome Ugadi with great hope, eagerness & anticipation.Let us look forward to a plentiful of joy, satisfaction, peace & prosperity.
*******************
Let this Ugadi usher in a Good and Sweet Year, both materially and spiritually.
Happy Ugadi !
*******************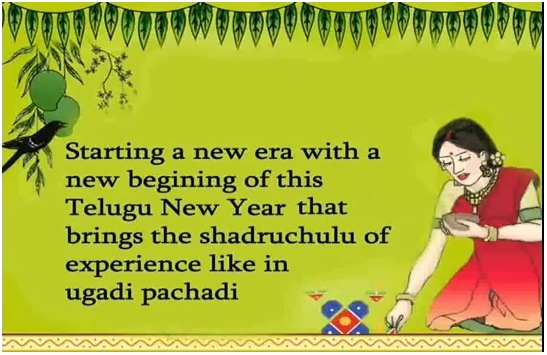 May this Ugadi usher cheerfulness, enriching the hearts of people with good health, wealth and joy. Happy Ugadi!
*******************
With a smile and a spirit of giving a sense of humanity a pledge to spread peace and happiness.Happy ugadi!
*******************
May you and your family have a bright and prosperous Ugadi!
*******************
No wish is small or big as long as it comes straight from heart. Hope this Ugadi wish finds you in good spirit.
*******************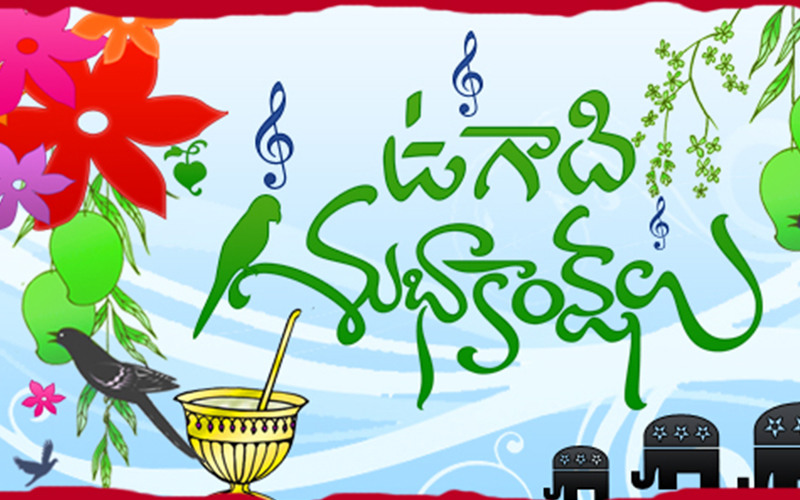 On this auspicious moment of Ugadi I pray to God for your health and happiness! May Lord Ganesha fulfill all your dreams!
*******************
Wish all your dreams come true this Ugadi and you excel in every sphere of life! May you have a happy and prosperous Ugadi!
*******************
New clothes bring new hopes,
food and fruits represent prosperity.
Wish you have a fulfilling Ugadi!
*******************
Let the memories of moments shared with your loved ones fill your heart this Ugadi!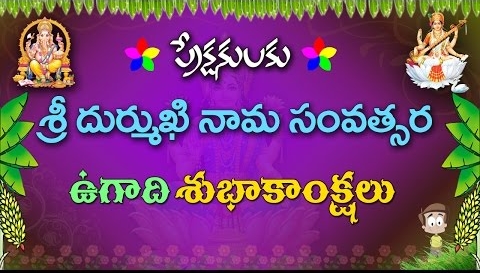 Happy Ugadi!
The name "Ugadi" came from Yuga plus Aadi which means "inauguration of a new age. It is believed that the originator according to Hinduism, Lord Brahma started his work of creation on the Chaitra suddha padhyami(Ugadi). The onset of spring also in some way emblematically marks the establishment of new life. The original life seen in the fields and meadows, with multi-colored blossoms, also signify wealth and well-being.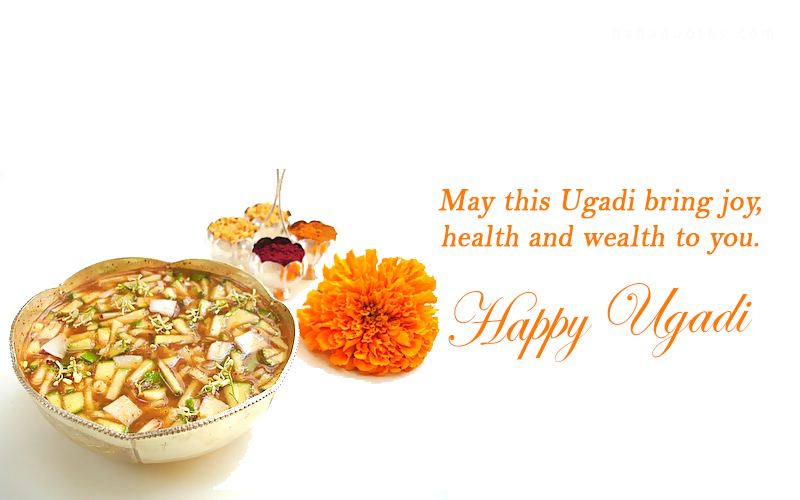 The Ugadi rituals
On Ugadi, people get up before the break of daylight and have a head bath. The entrances of their house are adorned with fresh mango leaves. According to the prodigy, Kartik asked people to tie green mango leaves to the front entrance. It signifies a high-quality crop and general well being. On this day, it is the practice amongst the countryside folk to eat which is called as "Ugadi Pacchadi (Ugadi Chutney). This Chutney is made from neem flowers, mango pulp, honey sugar and other ingredients with special tastes. The inner meaning of this preparation is to specify that life is a blend of good and bad, happiness and distress and all of them have to be treated alike. All experiences have to be treated with calmness. Everyone should make a resolution that he/she will face calmly whatever happens in this year, accepting it with good poise. In short welcome everything. Consider all as for one's own good. Men should go up above sorrow and contentment, success and breakdown. This is the main message of the Ugadi festival.
Once again we wish you a very happy Ugadi!.
Searches related to happy ugadi 2016
Happy Ugadi
Ugadi
Happy Ugadi wishes
Ugadi SMS
Ugadi Wallpapers
Ugadi wishes in Telugu
Ugadi SMS in Telugu
happy ugadi in telugu
happy ugadi greetings
happy ugadi wishes
happy ugadi 2016
happy ugadi quotes
happy ugadi pictures
happy ugadi messages
happy ugadi wishes in kannada