India, the land of rich enlightening tradition, and always has one or the other celebration for every month. It is the spiritual and sacred richness in India that each event is associated to some or other divinity. One of such festival is the 'festival of joy and lights' – called as Diwali or Deepawali. It is the splendid occasion that is not limited to one day, but extended to a five-day festivity. All through these five days, public are in a joyful mood. Adding to the celebration is the colorful exhibit of lights. Like every other Hindu celebration, stories from Mythology are linked with Diwali too.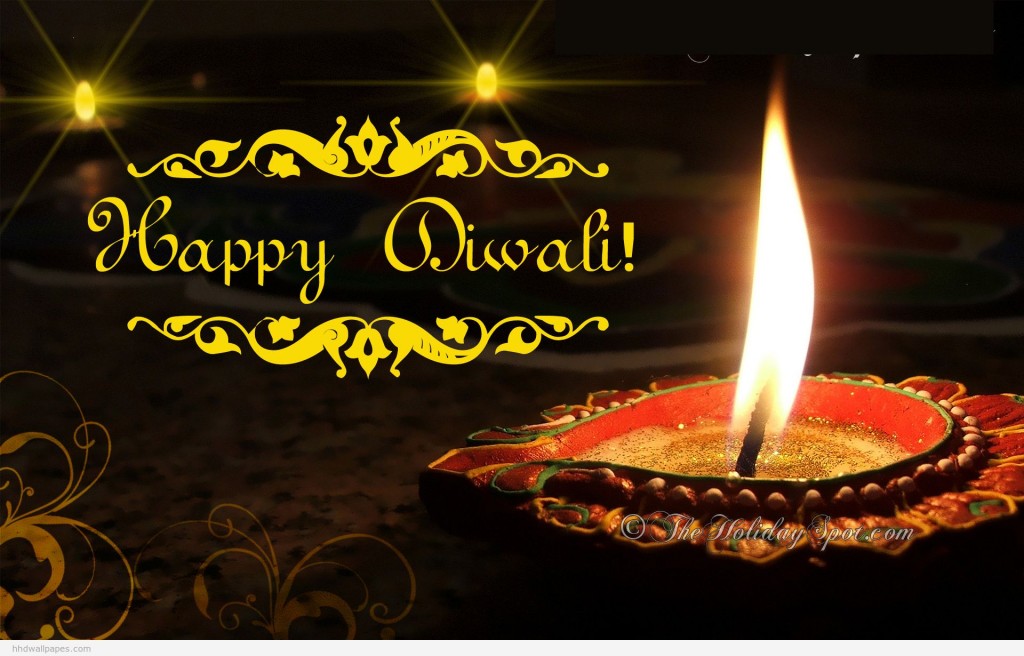 People of India celebrate Diwali with great enthuse and joy. As it is the biggest festive and celebration of India, hence people like to celebrate and send good wishes in their native languages to maintain the old tradition and rituals. People like to send Diwali SMS in Hindi, Marathi or even in English to get connected to their loved ones. Love is what binds people together this festive season. For more such traditional and different Happy Diwali SMS in Hindi, English and Marathi, you can Visit: www.happywalagift.com
Happy Diwali SMS, Messages in Hindi, English and Marathi
This Diwali I Am Sending You CASH:C-CareA-AffectionS-SmilesH-HugsWishing you all a very happy Diwali.

Candles to enjoy life;Decorations to light life;Presents to share success;Fire Crackers to burn evils;Sweets to sweeten success;And Pooja to thank God!Diwali Mubarak.

With Gleam of Diyas,And the Echo of the Chants,May Happiness and Contentment Fill Your life !Wishing you a very happy and prosperous Diwali !!!

Es SMS ko ek dinTak na dekhna!Surprise hai!Na dekhna!Mainu pata c tusiNahi rukna ?Dekh lo* Happy Diwali *I wished you FIRST of all

MAKE YOUR LIFE JOYFULNEVER LOSE HOPEALWAYS BE HAPPY WITH YOUR FAMILYMAKE YOUR ENEMY ALSO A GOOD FRIENDGET A BLESS FROM GOD AND ELDER******* HAPPY + DIPAWALI *******FOR ALL THE HINDU FAMILIES

Troubles as light as Air, Love as deep as the Ocean,Friends as Solid as Diamonds, Success as bright as Gold…These are the wishes for you and your family on the eve of Diwali.Diwali ki Shubhkamana!

Fortunate is the one who has learned to Admire, but not to envy.Good Wishes for a joyous Diwali and a Happy New Year with a plenty of Peace and Prosperity.

Three people were asking for your mobile no. We didn't give ur no.But we gave them ur home address. They are coming this Diwali.They are : SUKH,SHANTI and SAMRIDDHI.Please welcome them as we have requested them to stay with you forever.HAPPY DIWALI !

Light a lamp of love!Blast a chain of sorrow!Shoot a rocket of prosperity!Fire a flowerpot of happiness!Wish u and your family "SPARKLING DIWALI

Look Outside It's PleasantLIGHTS Smiling For uCANDLES Dancing For uFAIRIES Waiting For uMay goddess Laxmi fulfill your entire expectationson the propitious ocassion of DEEPAWALI-2013.Haapy Deepawali to You All.

Let this diwali burn all your bad times and enter you in good times!!Wishing u and ur family a happy deepavali 😉

• ˚ •˛•˚ * 。 • ˚ ˚ ˛ ˚ ˛ •• ˚Happy★* 。 • ˚ ˚ ˛ ˚ ˛ ••。★diwali!★ 。* • ˚。° 。 ° ˛˚˛ * _Π_____*。*˚˚ ˛ •˛•˚ */______/~\。˚ ˚ ˛˚ ˛ •˛• ˚ | 田田 |門| ˚
We Wish you a very Happy and safe Diwali 2015!