Many women celebrate baby shower ceremonies in the fifth or seventh month of their pregnancy. This ceremony is held to ensure safe and happy entrance of the women into motherhood. She receives so many gifts as a blessing. In India, this ceremony is called "Godh Bharai". This ceremony is celebrated by Hindu, Muslim as well as Christian women in India. This function is meant to bless the pregnant woman for her fertility and safe birth of the child by other people's 'ashirwad'. The main motive of this ceremony is to protect the pregnant woman from the evil eye. They are honoured to ensure the healthiness of the child by distancing ghosts and maligning spirits away. The women put green and red glass bangles on the pregnant woman, put vermilion on her forehead and sing songs and hymns. You can gift her 10 grams gold bangles designs set in the baby shower.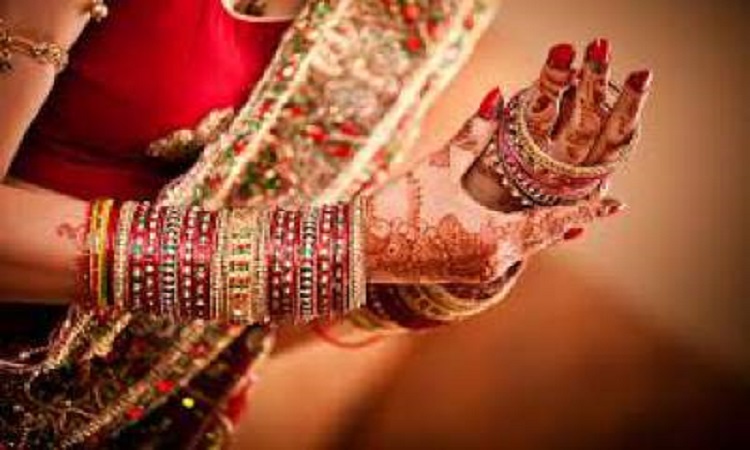 Golden and glass bangles are one of the most significant bangles one can gift a pregnant woman. The dinging of the bangles is supposed to awaken the baby's sense. The mother to be has to wear these bangles throughout her pregnancy. The couple should sit facing the towards the east because according to Parvati, the right side is the perfect spot for the pregnant woman. The baby shower ceremony starts after putting on the bangles. Today, we use various metal bangles made up of gold and silver. For a pregnant lady, metal bangles are easy to wear and silent. It also looks stylish. So you can gift her bangles of various patterns and designs according to her size of wrist. You can also gift her lightweight 10 gram gold necklace design piece which she can wear it for any occasion. Bangles are deeply rooted in Indian culture and tradition. We have listed certain designs of gold bangles which you can gift the mother to be:
Traditional Maroon stones and floral design gold bangles:
This type of bangles looks elegant and highlights the look of their outfit. These bangles are decorated with white and maroon stones. Floral designs are carved between the gold metal to make the bangles look impressive. She can wear these bangles to weddings or any occasion.
Gold metal bangles:
Gold bangles are women's all-time favorite. Gold bangles can never go wrong with any traditional outfit. Gold Bangles with intricate designs look very unique and awesome. So gift her gold bangles according to her style and taste.
Antique Indian gold oxidized bangles:
If you want her to look different and stylish among the crowd then gift her gold bangles in black which will highlight her appearance. She will gain many compliments due to her bangles.
Gold Twin Peacock design kada:
Peacock kadas will never go out of style. These kadas are made up of highly polished gold and embellished with peacock designs. This is one of the trendiest and the fashionable thing you can gift her in the baby shower ceremony. It will give her an elegant as well as feminine look than other bangle collections.