Every one just eagerly waits for Lord Ganesha to arrive at their home. When Lord Ganesha arrives our home,we feel peaceful and calm and we think about how decorative we can make the pooja room where Ganesha will be worshiped for 10 days. Here are some decorative ideas which you may like.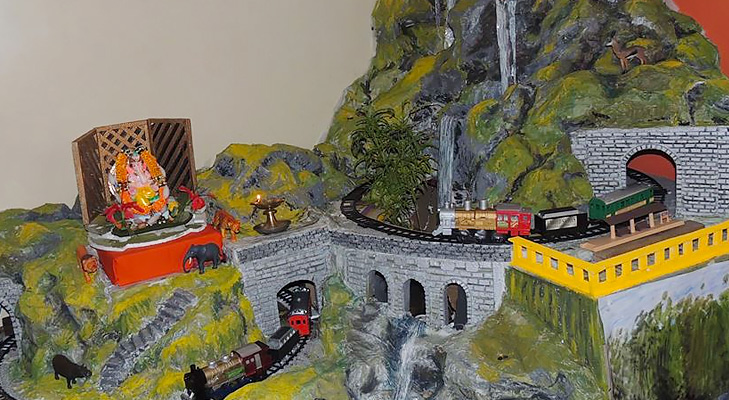 Eco-friendly Ganpati Decoration Ideas for Home
COLOURFUL RANGOLI
Drawing rangoli for various occasions is our old tradition. Rangoli is drawn for many occasions like diwali,wedding,different festivals etc. There are different types of rangoli which you can use to decorate your pooja room during Ganesh Chaturthi. You can also use different colourful flowers to make rangoli decoration.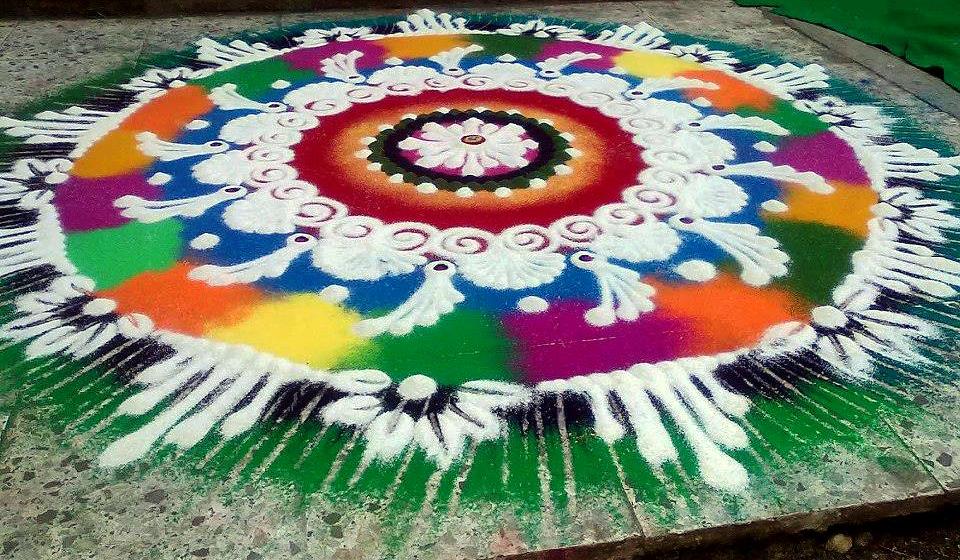 WALLPAPERS
This is one of the simple option you can use to decorate pooja room. Different types of wallpapers are available in the market now-a-days. You can use plain or printed wallpapers to make look the decoration eye catching. You can set wallpaper with green,pale white,red and yellow colored specially. Green and red are the related shade of Ganesha. So decorate the pooja ghar with wallpapers of your choice for Ganesh Chaturthi to make it look appealing and conventional.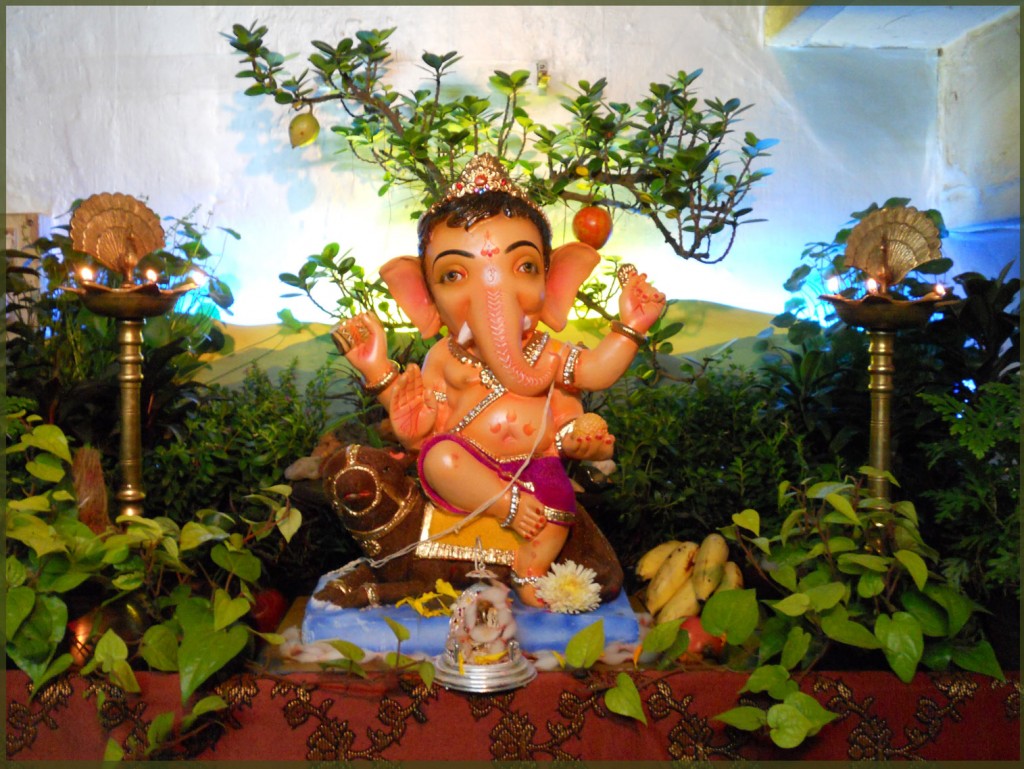 FLOWER DECORATION
Nothing will beat the beauty of flowers to decorate your pooja room for Ganesh Chaturthi. You can make garlands of flowers and you cal also decorate entrance of pooja ghar with flowers. This will help to keep the pooja room fresh and aromatic.This is one of the convenient way to decorate your pooja ghar.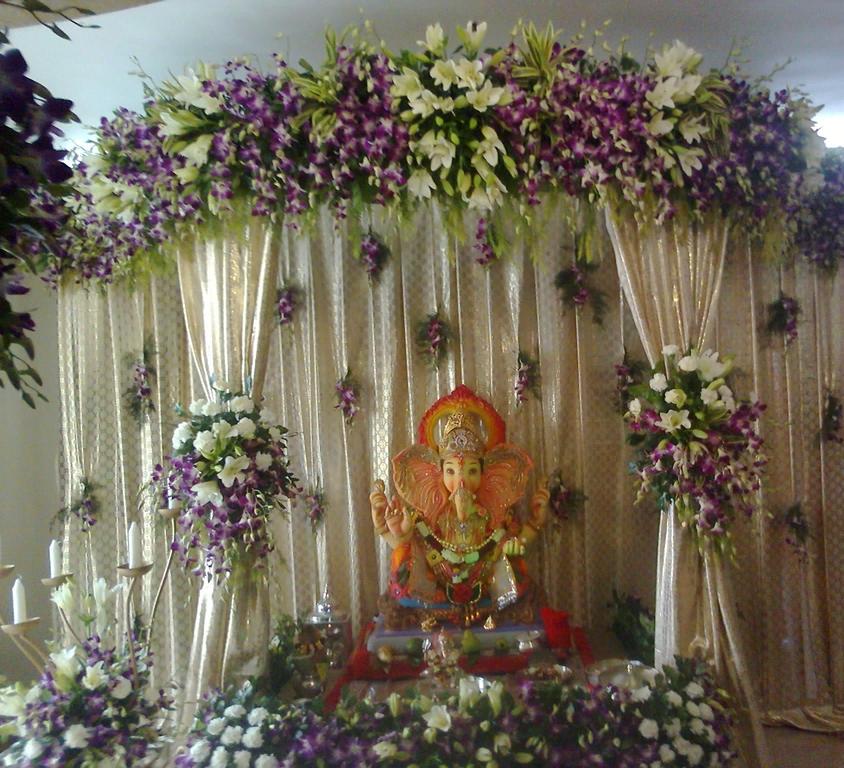 LIGHTEN UP
Lights are extremely impressive for celebrating festivals. You can use earthen lights or diyas in every corner of room particularly around the mandap to light up the spot. This is one of the idea for Ganpati decoration.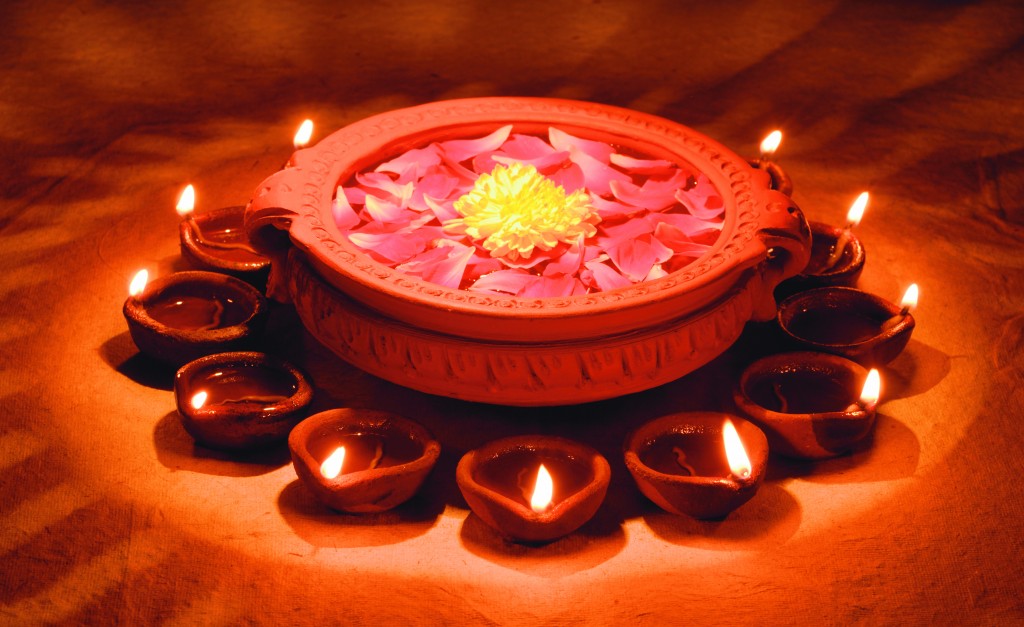 THERMOCOL DECORATION
You can make use of thermocol decorated temple like structures called maker which are readily available in market. These thermocol makars are available in hundreds of different designs and colours.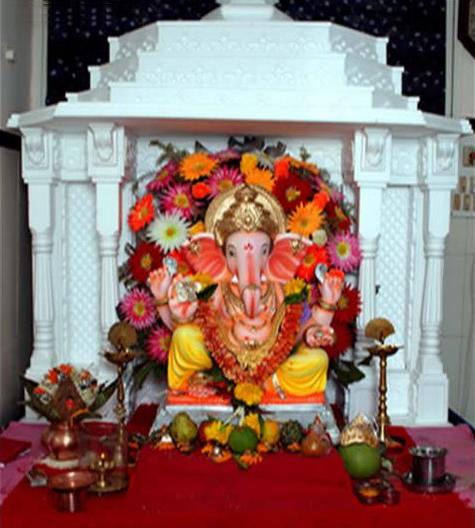 DECORATIVE RIBBONS AND LACES
These ribbons and laces are readily available in market. They come in various colours including shiny and glittered styles. They can be tied around the pillars of the pandal. These can also be used to make border for aarti thalis which will make it look beautiful.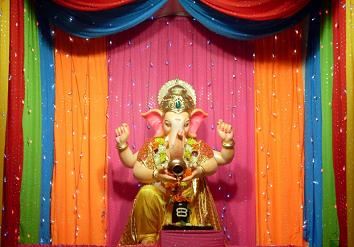 Try one of these decorative ideas and make your pooja ghar more special in this Ganesh Chaturthi.