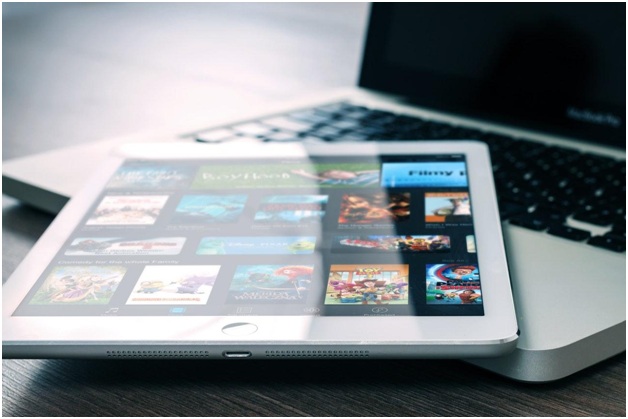 Ever wanted a place to take another long gander into your childhood? A place you can go to relive your nostalgia without actually having to go anywhere? With today's technology, you can enjoy all of your favorite Disney animations, all in the comfort of your home. You've got a lot more time with all of the home-quarantine thing going on.
 All you really need to take yourself to the work of dreams is a stable internet connection. All you'll be doing is watching everything through Disney Plus – currently one of the top streaming services on the internet, alongside Netflix and Hulu. Though those are all great in their own right. We'll be focusing on Disney Plus, with a little comparison with the two.
What's So Special About Disney Plus
Well, I already pretty much explained it at the introduction. Disney Plus is a streaming hub where you can directly stream your favorite Disney movies and shows – though not strictly limited to the creations of Disney. That's right; you can watch all of the other movies from the Disney franchises, including Marvel, Pixar, and Star Wars.
 So when you want to watch all of the superhero movies strictly under marvel; Netflix vs disney plus, don't you think it's much better to go with Disney Plus? It's the obvious choice since the Marvel franchise is under Disney, am I right? There are also some programs that you were on Fox that Disney acquired – like the Simpsons and all of the X-Men movies.
Disney's Subscription Fees
With Disney being the worldwide corporation they are, of course, they're going to have to cater to the needs of their international fans, correct? Well, they have different prices for every country. Its $7 a month or $70 a year for the US, C$9 a month or C$90 a year for Canada, 7 euros monthly or 70 euros annually for, well, Europe. £6 a month or £60 a year for the UK.
 The same format(n a month, 10n a year) applies to Australia and New Zealand as well. Here's where it starts to change; for India, it costs 299 rupees for a month and 999 rupees annually. Japan only has a monthly subscription of 700 yen a month. Subscriptions in Norway and Sweden cost 69 kroner/kronor a month and 689 kroner/kroner a year.
Disney Plus' Availability
Above are the countries that already have Disney Plus available to them as well as the prices. To get more specific, Disney Plus is already available in; Australia, Austria, Canada, France, Germany, India, Italy, Japan, New Zealand, Switzerland, the UK, and the US. Though you get Disney Plus Hotstar – the Indian version of the streaming service in India.
 Speaking of Disney Plus Hotstar, this version of the service will also go live in Indonesia sometime around September 5. This "international" service doesn't stop there. It will start to include other European countries like Belgium, Denmark, Finland, Iceland, Norway, Portugal, Luxembourg, and Sweden starting on September 15.
Takeaway
Now that we've covered what Disney Plus has to offer to you, how much the subscription cost and where Disney Plus is available, all that's left is for you to actually get your own subscription to start enjoying what they have to offer. You definitely have a lot of time to kill, and what better to do that with, other than Disney Plus!