A custom photo pendant is a special kind of jewelry that can be the best gift for anyone. It will be a memorable party favor and a style of personalized jewelry that not just tells the story but also lasts a lifetime. Photo engraved pendant is a remarkable jewelry product made from the process of permanently engraving a custom picture pendant directly into the pendant with the help of a precision laser. It means it is not simply stuck on with any adhesive.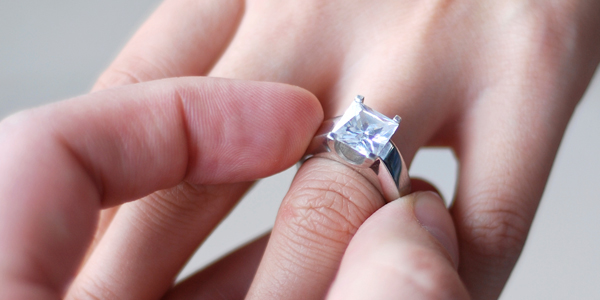 What is Custom Photo Pendant?
Custom photo pendant is also famous as the name of personalized photo jewelry, which is the most beautiful jewelry. It is created by duplicating an original photo that you have provided to the photoengraver. These pendants are available in black and white and find them in the colors you like. The photo you give to the engravers will enhance it and then permanently etched onto the metal on a pendant of your choosing with the help of state of the art engraving.
Types of Custom Photo Pendants:
People who like to have the freedom to customize their jewelry and the gifts you give to anyone. However, there are various options with a custom picture pendant. This gift provides you lots of space to use your creativity and come up with something new and original as a gift or for yourself.
Regular Pendant:
There is always an option to choose a pendant that holds aches or a regular pendant that doesn't hold the ashes. You can find a regular pendant with the options of stainless and gold plated on stainless.
Shapes and Sizes:
Several different shapes and sizes of custom photo pendants are available in the market. So, you will already have lots of personalized options available to you between the photo you choose to place on your pendant according to the shape and size of your pendant. There are round, rectangular, heart-shaped and many other shapes available that you choose from.
Different Techniques of Custom Photo Pendant:
There are different techniques for custom photo pendants, which will ensure that you will get stunning results. Here are some techniques that your personalized pendant may use.
Laser Etching:
It is one of the best techniques for your custom photo pendant. This technique needs powerful machines and laser etching experts who engrave your photo with as much detail and precision as if it was carved by hand. Most laser etching photo pendants are available in black and white. However, more advancements in laser etching technology made color laser-etched photo pendants more accessible and famous.
Hand Carved:
This technique of custom photo pendant requires a lot of skills; that's why it is difficult to find someone to crave your photo by hand. The jeweler who made this type of pendant will provide you with a beautiful and detailed piece that is personalized to your liking. Hand-carved photo pendant can also open more customization options like choosing the material and chain.
Printing:
It is one of the most common photos making techniques. Many online retailers allow you to add a photo of your choice, and they will print out the photo and insert it into your pendant.
Gemstone Additions:
There are custom photo pendants available with or without gemstones. How much bright and shiny you want your pendant looks up to you. However, it is always the best gift for someone celebrating their special occasion.
Conclusion:
Here is the complete buyer's guide to custom picture pendants. It will help you choose the best way to engrave your picture on your pendant. So, if you want to buy a custom photo pendant, here is a complete buyer's guide to help you.