A brother sister relationship is very special and everlasting one. It involves arguing, fighting, being forced to sacrifice things, getting violent, always tattle-tailing and eventually a bonding where both can confide in one another. It is something unique and a relation totally different from other sibling relations. Your brother is the best friend you will always have. Sisters personify care, innocence, affection, commitment where as brothers always tries to keep their sisters happy and protect them. To cherish such a bonding, the festival of Bhai dooj is observed with great joy all across India. This is the day on which siblings exchange gifts as a token of love.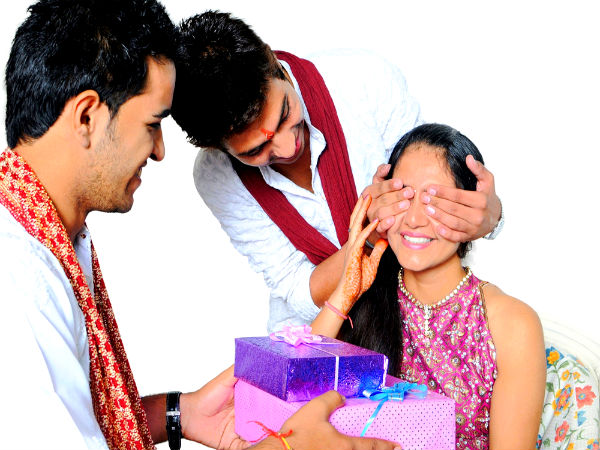 Significance of Bhai dooj is the celebration of brother-sister bond. This is a Hindu festival celebrated on the second of Hindu lunar month 'Karthik' and it comes after the fourth day of Diwali. There are many legends attached to this festival. People believe that Lord Yama visited his sister Yamuna on this day for a meal. She welcomed him by performing aarthi and putting a tikka on his forehead. He blessed her sister and showered gifts. Hence this day is also called Yamadwitiya. Another legend is Lord Srikrishna after slaying Narakasura visited sister Subhadra who welcomed him with lamps and putting tikka on forehead as a symbol of triumph. Thus it became a tradition that brothers visit their sisters and give her gifts on Bhai dooj.
Now give your brother a Bhai dooj gift to knock his socks off. Find heaps of fun and different festive presents for your brother at Bhai dooj gifts online. Whether he is the older sibling that is always available with sound advice, or the younger brother who still thinks it is funny to hide your belongings and make you run around the house, make this Bhai dooj a special one with their favourite gifts. So in the spirit of the season, why not throw off the shackles of sibling rivalry for Bhai dooj 2015, open up Giftease.com gifting portal and pick out the perfect Bhai dooj present for brother. Extend an olive branch to possibly the most teasing of all the family members.
On Bhai dooj day sister applies 'Tikka' on the forehead of her brother and prays for his prosperity and long life. After that sister feeds him various delicacies and brother gives her Bhai dooj gifts and have a meal at her place. Food is an important part of these celebrations. So gift your brother a basket full of chocolates or beautifully packed dry fruits. You can try traditional sweets like Moog dal halwa, kaju barfi, Sandesh etc. Coming to traditional gifts, stone studded pooja thali or silver pooja thali simply looks dazzling. It looks classic and suits the occasion. Bhai dooj gifts for brother are available onine and can be sent anywhere.
Boys hardly change their wallets unlike girls. If you see your brother always carrying that rugged wallet; it is time to get him a new one that matches his interest. Clothing is the best gift idea for any occasion. Buy him a traditional kurta or gift him a personalised t-shirt. If your brother is a workaholic, gift him desktop items like statue, coffee mug, pen stand etc.