Bakra Eid, Eid al-Adha, or Bakri Eid is rejoiced with lot of passion by all the Muslim society. Bakra Eid and Ramadan are two such huge holy festivals that celebrate the faith of Prophet Ibrahim in Allah (God). Eid al-Adha is ideally stated in the Holy Quran wherein God hopes for one to give up his/her most beloved thing for the compliance of God.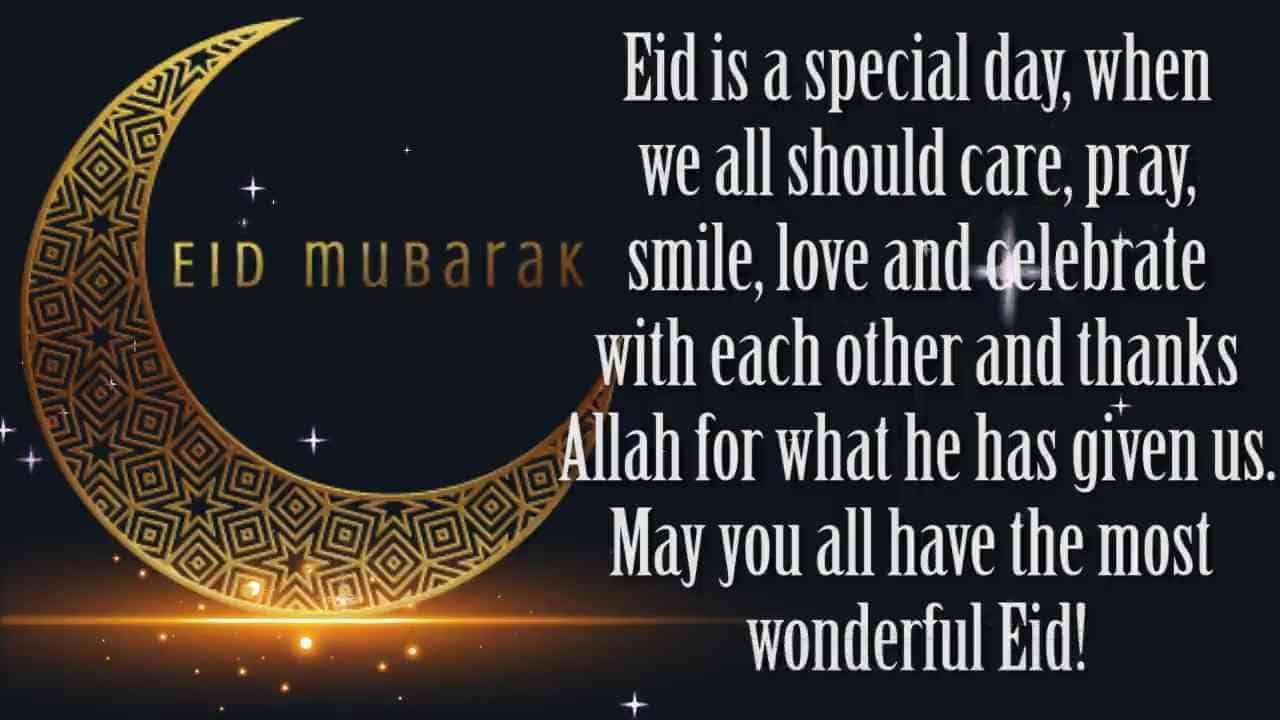 Eid Mubarak Status
On this Eid, I wish you and your family Allah's blessings and kindness. Eid Mubarak!
Today is the day to pray, love, smile, care and celebrate with our near and dear ones and remember Allah for his kindness. Eid Mubarak!
I wish you Allah's blessings and pray for all your obstacles to vanish soon. Happy Eid to you and your family!
This Eid-ul-Adha, I wish Allah's blessings to light up your life and hope that it is filled with happiness, peace, joy and success. Eid Mubarak!
I wish your life is as spicy as biryani and sweet as kheer. Eid Mubarak!
You'll be in my prayers today. May Allah bless you. Eid Mubarak!
This Eid, I'm sending you heartfelt wishes. Do keep me in your prayers.
May your devotion and faith in Allah continue. Happy Eid!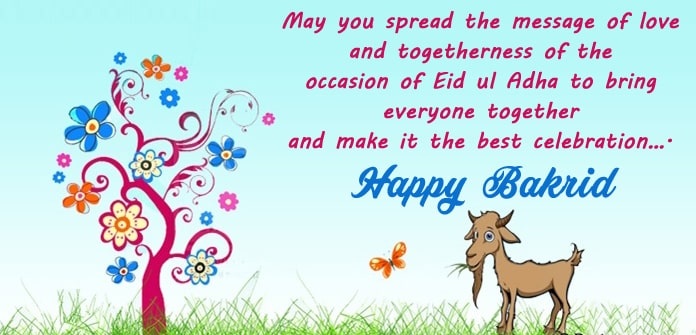 I hope this Eid opens your mind and soul to love and faith towards Allah.
I hope Allah's blessings will be with you forever and always. Happy Eid!
On the occasion of Eid-ul-Adha, I send you my best wishes! Eid Mubarak!
May you be surrounded by family and friends this Eid. Allah is there for everyone. Eid Mubarak!
As long as you have Allah in your heart, you will be prosperous. Happy Eid!
Eid Mubarak Messages
My wish for you on this Eid,
My peace and joy embrace your life,
And stay on this blessed day and always. Ameen!
Eid Ul Aldha Mubarak!
Happiness Stays At Your Door.
May It Knock Early And Stay Late.
And Leave The Gift Of Allah's Love.
Peace, Joy and Good Health Behind.
Best Wishes for a Happy Bakra Eid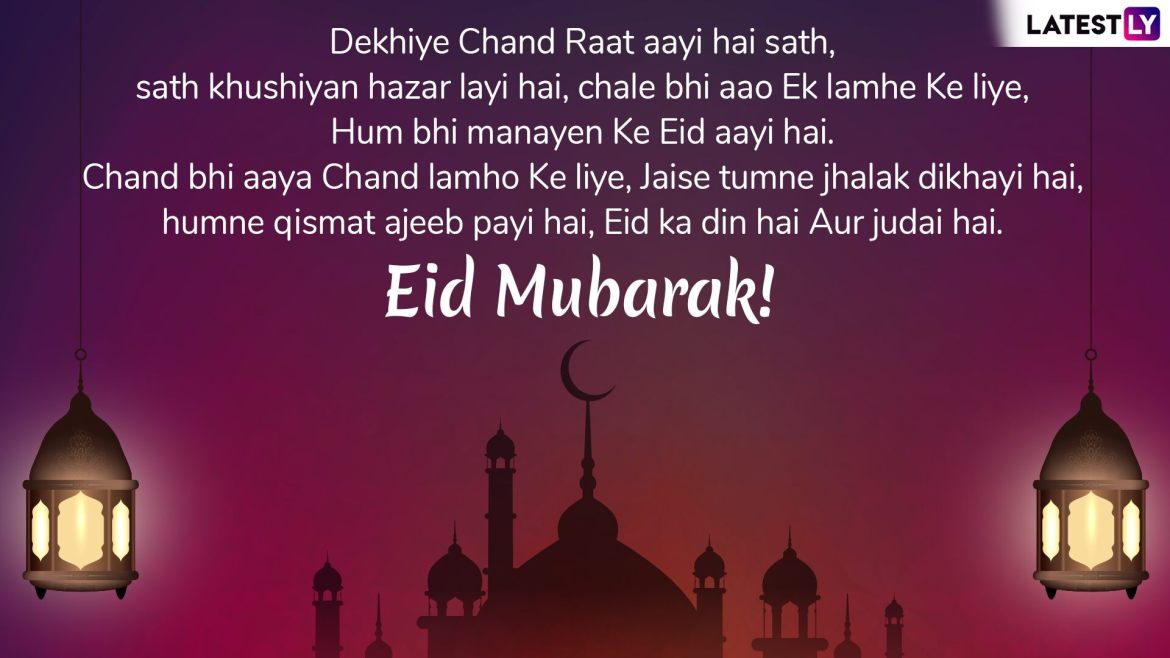 May you your family, friends, all whom
you love and all who love you remain
blessed and happy on each day to come.
Happy Eid ul Azha
May Allah Bless
Your days with happiness,
Your weeks with prosperity,
Your months with contentment,
And your years with love and peace.
Bakra Eid Mubarak
Some things remain unuttered,
Some feelings remain deep in the mind,
Some memories are silent,
Just this single day makes us to all forget happy Eid Ul Adha.
Eid al-Adha is eid of sacrifice, and commitment to Allah's orders,
May Allah bless us with the same in all circles of life,
and help all amongst us, who are helpless,worried, and waiting for his rehmat,
Ameen.
Eid Mubarak
Bakra Eid Mubarak Eid Al-Adha Quotes, Wishes And Messages
Have a joy Bakra Eid
with full of sparkling light
to brighten your life.
Heartfelt wishes on "the Festival of Sacrifice"!
Eid ul-Adha Mubakar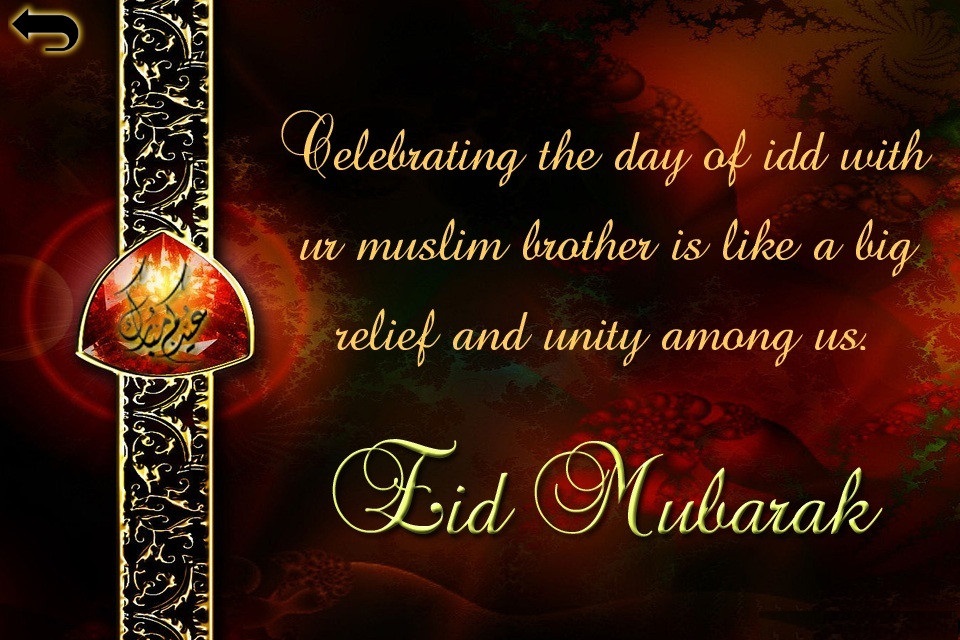 Lets learn the basic essence of sacrifice
And lets celebrate this Eid by sacrificing our egos.
Bakra Eid Mubarak !
On Eid-ul-Adha,
Wishing that your sacrifices are appreciated and
your prayers are answered by the almighty
Have a blessed Eid-ul-Adha
Eid ul adha is eid of sacrifice,
and commitment to Allahs orders,
May Allah bless us with the same in all circles of life,
and help all amongst us,
who are helpless,worried,
and waiting for his rehmat,
And if you want to celebrate the festival with more passion, you can use our Bakra Eid WhatsApp and Facebook messages and status to wish Eid Mubarak.
The mythological tale dates back from the time when Ibrahim agreed to give up his son and followed God's order. But as soon as he beheads the head of his son, he was shocked to see his son in front of him. Ibrahim saw a dead lamb that was beheaded by him. This displays that Ibrahim came out as a winner in God's viewpoint.
Bakra Eid is all about giving up halal creatures that is then additionally distributed amongst the poor and needy people. This small deed of offering food to the poor was the only purpose behind sacrificing creatures on this holy day. The prayers for Eid al-Adha are been conducted after the sun rises up and prior to entering of Zuhr period. The festival is rejoiced at its best when people observe prayers, use new clothes, and exchange wished. Eid is unfinished without sweet Sevaiyan and Sheer Kurma. In similar way, Bakra Eid is incomplete without using our Bakra Eid Ul Adha Mubarak status for WhatsApp & Messages.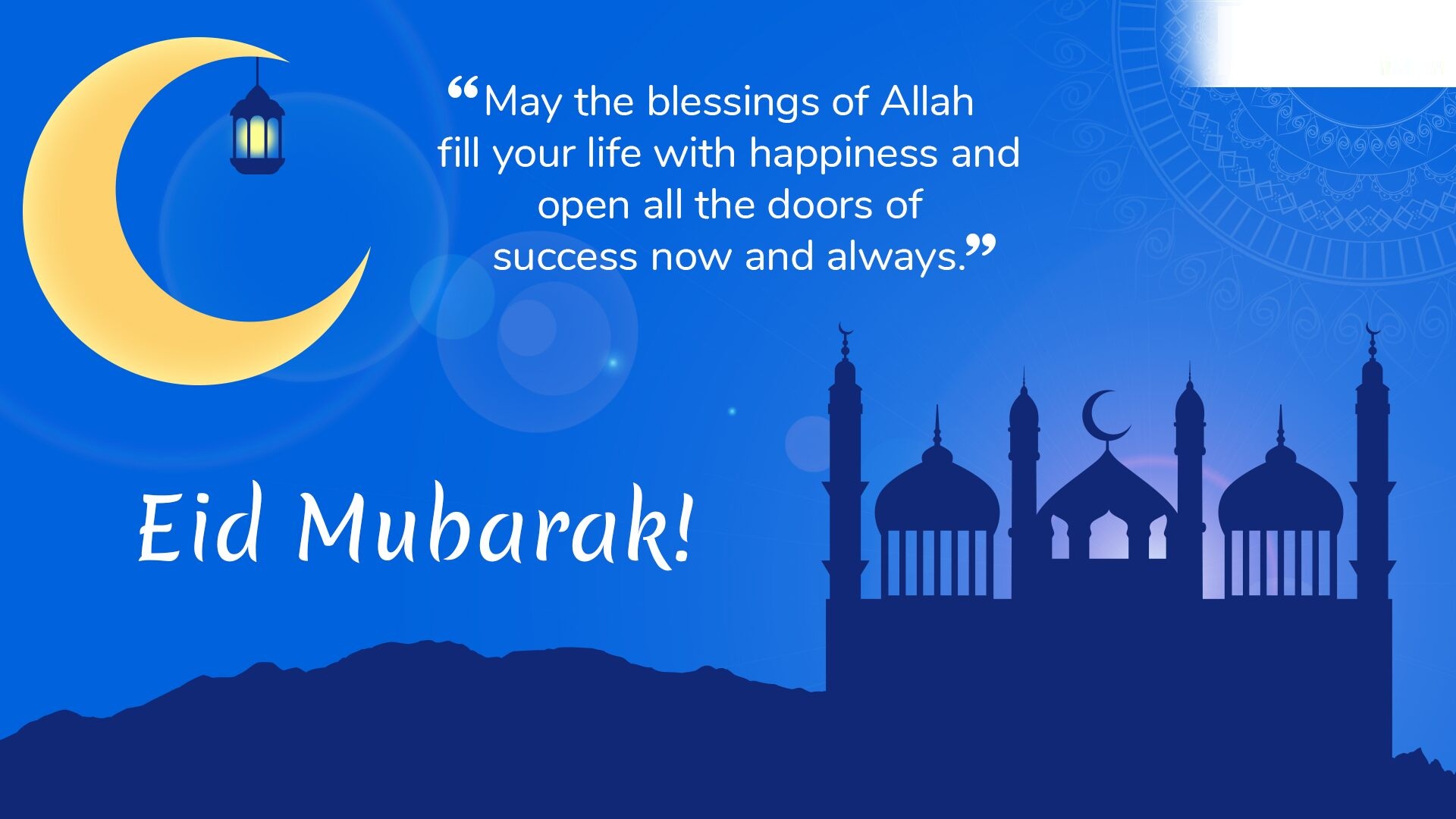 On this auspicious day, we wish each one of you Happy Bakra Eid. May God be with you at each and every point of your life. Lastly, we give some of the best Eid al-Adha messages and status for WhatsApp and Facebook so that you can greet your loved ones all over the world.