For most men, summer means wearing fewer clothes to feel cool and comfortable indoors and outdoors.
However, this doesn't mean confining your daily outfits to tank tops, shorts, and flip-flops. There are plenty of other pieces you can wear to look dapper and feel comfy even when the weather becomes hot.
And when you choose the right pieces of summer clothing when you go shopping in Dubai, you can wear them year after year, making them the perfect staples to add to your wardrobe.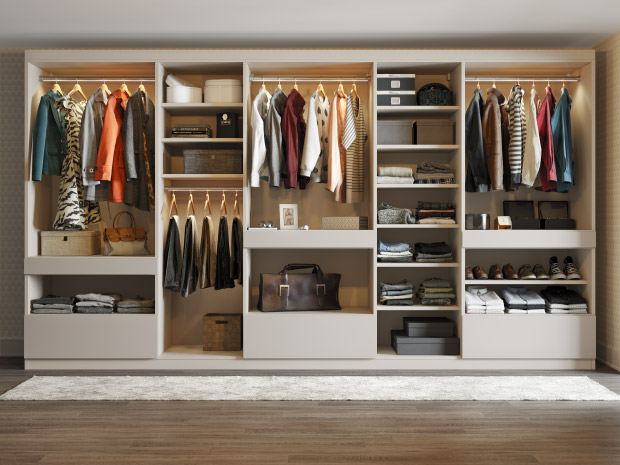 Must-Have Men's Summer Fashion Pieces
Below are nine staple summer pieces you should have one or more of in your wardrobe:
1. Scoop neck T-shirt
There are several types of tees suitable for daily wear during the summer. But since the season is the perfect time to show some skin, a scoop neck T-shirt meets this requirement.
T-shirts with a scoop neckline have a deeper, wider cut than a crew neckline, but higher than that of a deep scoop tee.
Most often, scoop neck shirts have necklines that dip a few inches down the collarbone.
The neckline of scoop neck tees allows your upper body to get more air and feel cooler. Moreover, this type of T-shirt is usually made of light fabric and tends to fit loosely.
Because of these, you'll like wearing them throughout the summer.
2. Slim tee
If you want to show off the result of your endless workouts at the gym, you need to get a slim tee the next time you go shopping.
A lightweight, slim tee is the most versatile top you can wear during the warm season. You can pair it with any type of pants and shorts and footwear.
When buying a slim tee, make sure you choose one made of lightweight and breathable fabric, but not too light that others can see through it.
You won't go wrong with a plain slim black or white T-shirt since you can wear these with nearly anything. However, consider diversifying your wardrobe by getting one with stripes.
Summer colours, such as sage and persimmon, are also excellent choices since tees with these hues can give your overall outfit a fun element.
3. Polo shirt
Polo shirts are wardrobe staples that you can wear all year round. They are extremely versatile that you can wear them to the office, for a day at the beach, or for chilling out at your favourite café or bar.
Polo shirts also work well with both pants and shorts and any kind of footwear, even flip-flops.
If you want a shirt with a summer vibe, cobalt blue, orange peel, pastel purple, and muted mustard are fantastic colour options.
Pique, cotton, and polycotton are the best fabrics for summer polo shirts. They are breathable and cool to the skin, making them comfortable all day.
4. Chambray shirt
Denims are must-haves for any man and are incredible go-to pieces for casual Fridays at work or a night out with your buddies.
However, unless you're planning to stay in an airconditioned place all day, wearing denim polos during summer is out of the question.
You can still rock the denim look during summer with a chambray shirt.
Chambray is a fabric similar to denim. However, it is lighter, breathable, and has moisture-wicking properties. Because of this, they are more comfortable to wear during hot weather conditions.
Aside from light blue, which is the classic color of chambray, this fabric also comes in other hues, including white and light red. As such, you have some options to choose from when you go shopping.
5. Lightweight blazer
If you need to look dapper for work or a semi-formal event, you have to add a lightweight blazer to your arsenal of summer essentials.
A lightweight blazer made of cotton, linen, or seersucker is what you need to look smart but not too formal during summer. And even if you're wearing it over a shirt, you still won't feel too hot since it is made of light and breathable material.
When shopping for a lightweight blazer, choose one with thin shoulder padding or nothing at all. It is also best to go for an unlined piece so that it is lighter and more comfortable to wear.
Opt for a light colour, such as beige or heather gray, to make it appropriate for the season.
6. Light chinos
For those hot days when you can't wear jeans, khakis, and dress pants, put on a pair of light chinos.
Chinos are versatile bottoms that you can easily pair with any top. It is a great piece to wear whether you're aiming for a casual look or a more upscale style.
Chinos are made of lightweight and breathable material and, as such, are the ideal bottoms for outdoor activities and warm days.
For the perfect summer getup, go for chinos in light hues, such as olive green and tan.
7. Tailored shorts
Shorts are staples for both men's and women's summer outfits. Although you might wear them for comfort instead of style, you can combine both when you buy the right pair.
Tailored shorts are comfy and trendy enough that you can wear them anywhere during the warm season. Their fabric and designs make them possible options for your office attire.
To get the perfect tailored shorts, pick a classic colour commonly used on trousers. For instance, a navy pair will look great on you when you're on holiday abroad.
On the other hand, gray tailored shorts pair well with Oxford and button-down shirts, even blazers, making them a suitable piece for a casual office outfit.
8. Penny loafers
The right pair of footwear can make or break your summer outfit. As such, shop for new shoes too before the warm season starts.
Penny loafers are versatile footwear that can effortlessly bridge that tricky smart-casual dress code. You can pair them with your chinos, linen trousers, and even jeans.
Penny loafers are also excellent alternatives to trainers and flip-flops when you're wearing shorts.
9. White sneakers
Your summer essentials won't be complete without a pair of white trainers.
White sneakers are clean, minimalist, and work well with different types of looks. You can wear them with your casual outfits and even with a tailored suit.
Sneakers are also comfortable to wear, even if you have to be on your feet for hours.
Lastly, trainers come in various materials, which means you can find a pair that won't make your feet sweat in the hot weather.
Examples of breathable and cool materials used in sneakers are cotton, nylon mesh, and rayon.
This year, get a jump on summer and have the perfect pieces to wear for the warm season by shopping for the items on this list now.