Pregnancy and new motherhood are among the most exciting times in a woman's life. As an expectant mom, you're so busy preparing for your baby's arrival that you barely have time to think about how your life is about to change.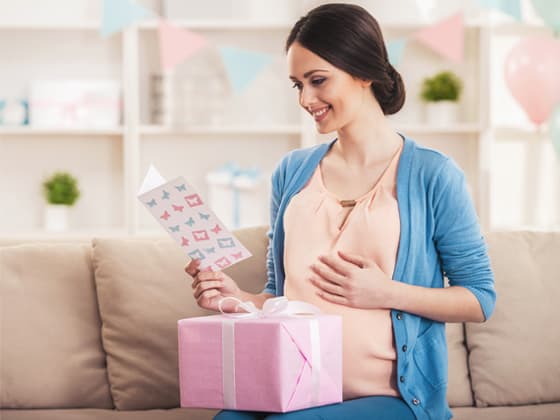 Buying a gift for a new mom can be difficult. Not only are you trying to get it right for the new mom, but you also want to make sure that the present will be loved by her little one too! So if you're going to buy a gift for expectant parents, it makes sense that you would go for something standard and practical. These practical and fun gifts are perfect for helping new moms relax and enjoy the experience while ensuring they have everything they need.
Baby monitor
A baby monitor is a must-have item for any new parent. It can reassure you that your baby is breathing while they sleep. Some monitors allow you to hear them, while others alert you if they stop breathing or move too much. You can also buy monitors that allow you to see your baby through your phone so you can keep an eye on them at all times.
Nappy bag
A nappy bag is extremely handy when you have a newborn, especially if the mom is breastfeeding, as they can store breast pumps and milk bottles. They are also great at carrying all the other items needed, such as nappies, wipes, and toys.
Baby carrier/strollers
If you want to get something to keep both baby and mom happy, this is perfect! If the mom prefers to wear their baby rather than use a pram, then a baby stroller or carrier would be useful. This way, she can still carry out her day-to-day activities but still keep her baby close to her. If having a difficult time choosing what's best, you can check out https://www.babyhood.com.au/product-category/prams-strollers/ for more information.
Nipple cream or breast pads (for breastfeeding mothers)
Feeding is one of the most important tasks a new mom must do. But sometimes, it can be uncomfortable. Nipple cream can help soothe sore nipples, and breast pads are very useful in the early days when they are still getting used to breastfeeding.
Post-natal massage voucher
One of the most useful gifts to give a first-time mom is a voucher for a post-natal massage. She will be grateful for a pampering massage after returning home from the hospital. Consider giving a gift certificate for a meal delivery service, so she doesn't have to worry about cooking in those first few weeks home with the baby. Also, you could treat her to a personal shopping session at a local department store. A stylist will take her around the shops and pick out items that suit her body shape and personality. After all, she might prefer comfortable clothes, but she doesn't want to sacrifice her usual sense of style!
Baby beddings and clothes
It's a fact that babies can't do without bedding and clothes. They are the basic items that a mom will need for the baby. If the mom already has enough clothes, you can opt for something different such as a baby tag bracelet, which will make her feel very special. If the mom is not your close friend or relative, you can still find something appropriate for her and the baby. Baby blankets, toys, and books are good gifts to choose from in this case.
New arrival essential gift box
The New Arrival Essentials gift box is a great gift for a first-time mom. The box contains everything they will need to care for their new arrival. The products in this box are all BPA-free and made from natural rubber. They are designed with the baby's safety and comfort in mind and make life easier for both the mom and their new baby.
Self Care Mama's Nourishing Self-Care Set
Mama's Nourishing Self-Care Kit is a great choice for the new mama in your life. It comes with a foot soak, nourishing body oil, bath salts, and a lilac candle to set the mood for the new mama who needs some TLC. The set is designed to help the new mom nurture her body, mind, and soul. This kit includes everything she'll need to relax and treat herself after a long day of taking care of her sweet baby, which is something many new parents don't do enough of!!
Author's Bio: Lisa Eclesworth is a notable and influential lifestyle writer. She is a mom of two and a successful homemaker. She loves to cook and create beautiful projects with her family. She writes informative and fun articles that her readers love and enjoy. You can directly connect with her on email – lisa@lisaeclesworth.com or visit her website www.lisaeclesworth.com