Kids are easy to shop for, right? Wrong! If you have children of your own, you know that each child has a personality all his own. Whether it's for a birthday, Christmas, or any other special occasion, finding the perfect gift for your son can be a challenge. While some kids might love a book or stuffed toy and others may prefer an action figure or ball, they all have one thing in common: They like fun gifts!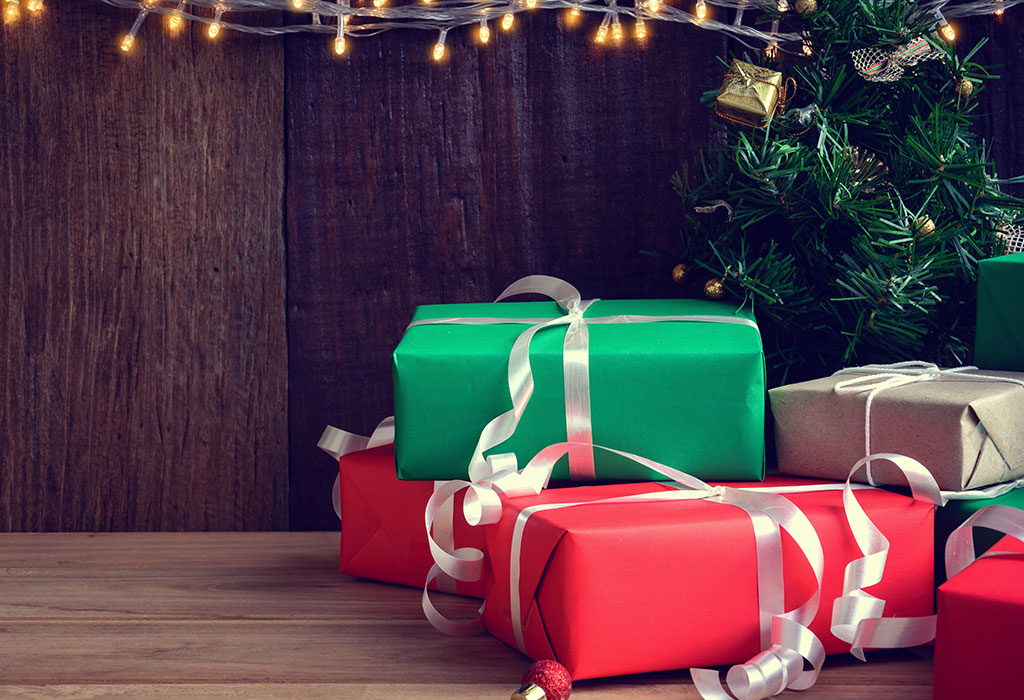 Remote-controlled toys
When kids are young, they love remote-control toys. From remote-control cars to helicopters and drones, there's an abundance of options for every age group and interest level. To find the best option for your son, consider what he likes to do in his free time. A remote-controlled car will be ideal if he enjoys building things and fixing things up. If he's more of an outdoorsy type who loves hiking and exploring nature, perhaps a drone would better suit him.
Video games and bubble makers
If there's one thing that boys are good at – it's video games! From the latest racing games to sports games and even fantasy games – there's something for every interest level out there. Better yet? Many video games allow you to play with friends online so you can bond while playing together! Also, you could get him a bubble maker that is perfect for blowing bubbles into the air or onto a canvas to create bubble art. The kit includes three bottles of bubble solution, six canvas cards, and two paintbrushes.
Electric scooter
An electric scooter is a great gift idea for any kid. It will provide them with hours of fun and entertainment, and it can also help them get around in the city when they are on their way to school or some other activity. It is a great solution for kids who don't like bicycles and prefer to be more active during their commute.
Gel blasters
Gel blasters are a fantastic gift idea for your son. It's something that they can enjoy with their friends and family, and they can also benefit from getting out of the house and exploring the outdoors. The gel blasters on TacToys Online are premium quality, so you don't need to worry about them breaking anytime soon. You can also get gel blasters in all sorts of shapes, sizes, and designs, so it's easy to find one that would suit your little boy best!
Custom pajamas
Create a unique pair of pajamas for your little one by uploading his favourite photo to be printed on the shirt and pants.
A Science Kit with Everything He Needs
Many companies offer science kits that come with everything he needs to conduct experiments and have a blast doing it. Some kits teach about the sun or space; others give him all he needs to learn about robots or electricity. Kids love these kits because they get to do real experiments and not just read about them in a textbook.
Board games
Many people underestimate the importance of board games and don't understand why they are so enjoyable. They have proven great for cognitive development, problem-solving, hand-eye coordination, social skills, and patience. These skills will definitely come in handy when they grow up, and you should encourage them to develop these skills as soon as possible!
Dolls/action figures and personalized shirts and books
Action figures are a great gift for your son if he is into superhero movies or other animated shows. You can also find a collection of action figures from his favourite shows or movies, and he will be delighted! Also, you can buy dolls for your little one if he has a thing for fairies or unicorns! It is never too early to start having fun with imagination! Also, a personalized t-shirt is sure to make him smile. Customize it with his favourite character or add his name — he'll love showing off his new shirt to friends and family, same as a book. Have your son's name and photo printed in one of many personalized books available from I See Me!. "The Mystery of the Pirate Ghost and "The Book of Me" will delight boys ages 3 to 8.
Author's Bio: Matt McGrath is an avid traveller and a prominent writer in the blogging community. He has been to more than 50 countries. While he loves discovering new cultures and adventures, he is also passionate about sharing practical tips with his followers. If you love to travel and adventure, we recommend that you read and follow all his articles! More about him on his website – http://mattmcgrath.me/