Managing an eCommerce shop comes with a lot of tasks and costs. In order to present your products well, you need to get good product images in various angles and in high definition, an editor or editing tool, and you also need to place them in several mockups. All these can't be skipped because these images will be crucial to influence your customers' decision in purchasing your products.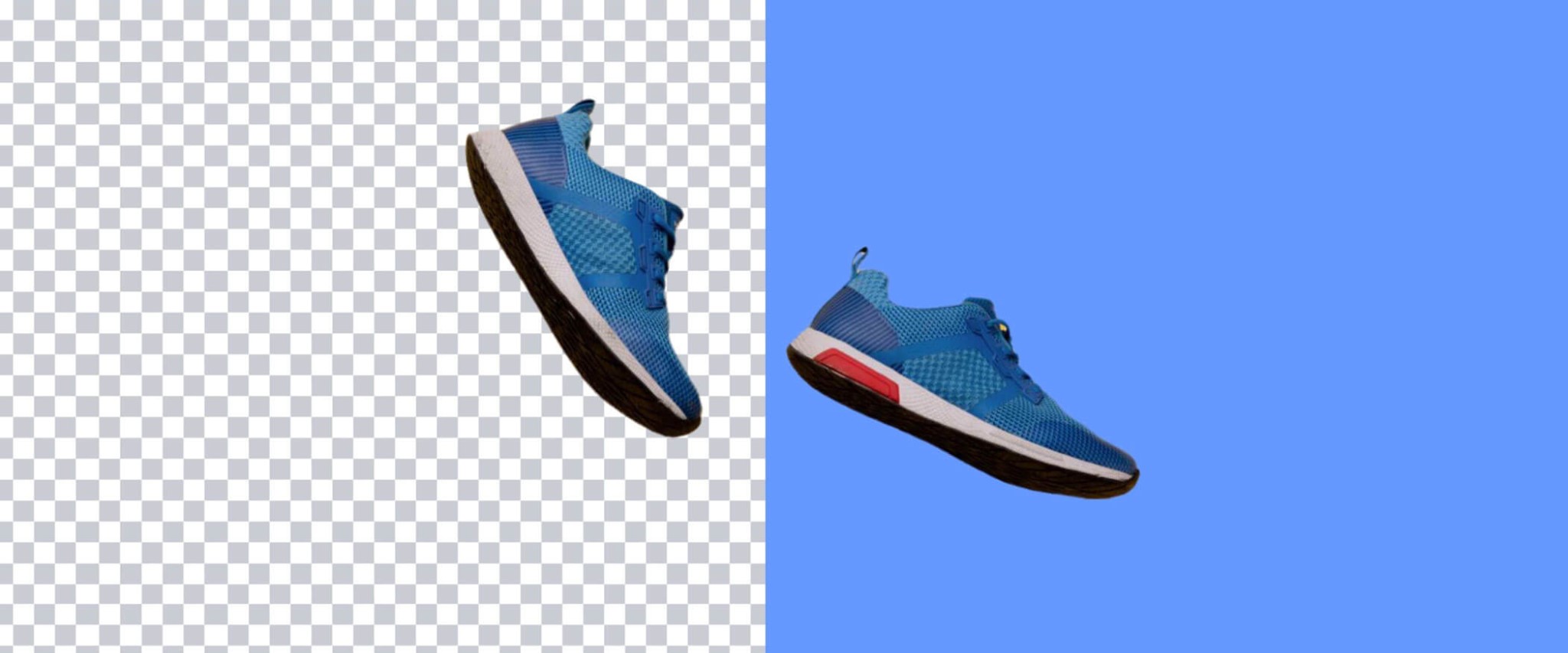 Product images in white background are more likable and effective. Removing the background of a product image allows you in the first place to focus the attention of your visitors on the product itself, to facilitate the integration of the photos in your graphic charter and the theme of your store, and can even speed up the loading speed of your site's pages thanks to slightly lighter photos. It also provides consistency on your store's product page and you'll be able to present them to your customers in a clean and sophisticated manner. You can either outsource an editor for this task or use background remover tools that can address your needs in a much more automated way.
Why do you need a Background Remover for Your Product Images?
If you personally take care of the design-related tasks of your online store, you have several options available to you that allow you to remove the background from your images. Of course, there is Photoshop, but there are also automatic background remover tools that you can use which are less complex, and less expensive.
Here's why you need a background remover tool:
It is easy to use. Using automated tools doesn't need you to have editing skills for you to do the job. You can just upload the images on the tool and it will automatically do the editing for you.
It is fast. Computers process faster than humans. What a human can do in 1 hour, a computer can process in just seconds or even less.
It is less expensive. Automated tools are much cheaper in cost compared to paying for manual labor.
Let's take a look at the 7 best tools to remove background from your product photos before uploading them to your eCommerce store.
7 Tools to Remove Image Backgrounds
1. Removal.AI
The automatic processes of Artificial Intelligence are a true wonder, especially in processes like these that are open to all users. That is, Removal AI is a service that can create a transparent background on an image just by uploading it to the page. The rest of the process will be carried out by the system and our only work afterward will be to download the image.
Upon entering the website, you will receive a box indicating where you should upload your product images. Simply drag and drop your image and the results will go back to you in seconds. Right next to the image whose background was removed you will have the original photo and two download buttons. One to download the image in the quality in which you uploaded it and another to obtain it in high resolution.
In this way, you will be able to eliminate the background of an image in a matter of seconds and with the only intervention of uploading and downloading it. You can download an image resolution of up to 1500 x 1000 pixels for free. Like most other fund removal tools, Removal.AI also offers a paid subscription that allows users to buy credits, spend this credit to download high-resolution images up to 6250 × 4000 pixels, 1 credit = 1 image.
 If you want to test its capability first, you can try to explore the "Choose a photo" button and select an image to see how it works.
2. Remove.bg
Remove.bg is also a background remover tool that does a great job of instantly removing background from product images it is provided. It literally takes just seconds for this tool to process and generate your images and create transparent background. You can definitely use this tool to remove the background from your eCommerce images with complicated edges such as fur or hair.
Just upload your product images on the tool and it will do its job automatically. Once the processing is over, you can edit it further to make few adjustments, and then you can download it.
3. PhotoScissors
PhotoScissors can instantly remove the background from your product photos for your eCommerce shop. It has a quick mark are where you can choose the areas that you want to cut specifically, then the tool will do the rest. If you are not good with editing or does not want to handle such tasks, PhotoScissors would be the right choice as it is very easy to use and does not need any technical skill to do the job.
With PhotoScissors, you can also change the background of your image, move or remove objects, or create collages. There are no limits to the image file sizes and the software supports all common image formats. You can download this tool for free but once the trial version is over, you will need to purchase it for $19.99.
4. inPixio
InPixio works wonders. Accuracy is excellent and you can export your high-resolution images completely free of charge. There are no hidden costs involved either, which means you can get started as early as now. Once the tool returns with the transparent version of your image, you can save it or work more on the highlight to achieve the best results. If you're uploading a complex image, chances are it will take several tries before you get the perfect result, but that's fine for a tool that doesn't charge a single penny.
5. Background Burner
Do you want to remove the background from a real photograph? Don't worry: Background Burner can do that too. To do this, simply follow three easy steps that are detailed on their website. Upon trying, you will immediately notice the tool's edge search algorithm will do a decent job of finding the subject of the image, giving you options to choose from.
Note that there is also a professional version of Background Burner, specifically focused on e-commerce, if you need to periodically remove backgrounds from images or need access to more advanced tools.
6. Clipping Magic
Clippingmagic is a tool that allows you to upload photos or import them from a URL, it's that easy. Its main feature and what makes it so special is that it does everything practically automatically, you just have to upload your file to the platform and it will take care of removing the background in a very short time, it really seems like magic.
The only drawback is that, to remove the slight watermarks that it returns, you have to pay a subscription, but it is undoubtedly one of the best tools on the list.
7. Unscreen -Remove video and GIF backgrounds
It is a web tool in which we only have to upload the desired video and obtain the result, without having to install anything on the computer or having to make complex adjustments. To use it, you only need to enter unscreen.com, a tool to remove the background of any GIF or video in seconds.
Unscreen not only removes the background from any video or GIF, but you can also easily add a new one as well. There is no maximum file size or resolution, however large files and high resolutions take a longer time to process and may not work on devices with low hardware resources. You can upload a video of any length but it will only process the first five seconds. At the moment, Unscreen does not support live streaming of videos.
Conclusion:
If you are not an expert designer, we hope that this list of useful tools will help you to remove backgrounds from any image easily and quickly, even without the use of specialized software. What is your favorite way to remove backgrounds from images? Obviously, you can also use paid tools, which will add a multitude of extra features. However, if you were just looking for an easy and free one, Removal.AI is here, and you also have plenty to choose from.
Do you have any other tips on removing image backgrounds that you want to share with us? Feel free to share them with us! And finally, if you liked this post, don't forget to share it on your favorite social network!
About the Author:

Miguel Davao is a professional violinist and writes program notes for certain symphony orchestras and is a teacher at a local university in the Philippines. He particularly writes content on eCommerce, design, photo editing tools and content writing tips.
Currently, he works as a full-time writer at Removal.AI – fast growing start-up that offers image processing and AI background removal for ecommerce