Due to its expanded television shows library, Hulu reached 35 million users worldwide. The platform is known for releasing various award-winning programs such as The Handmaid's Tale, Casual, and PEN15. It also gives a spot to its live TV option, making it the best alternative for satellite and cable.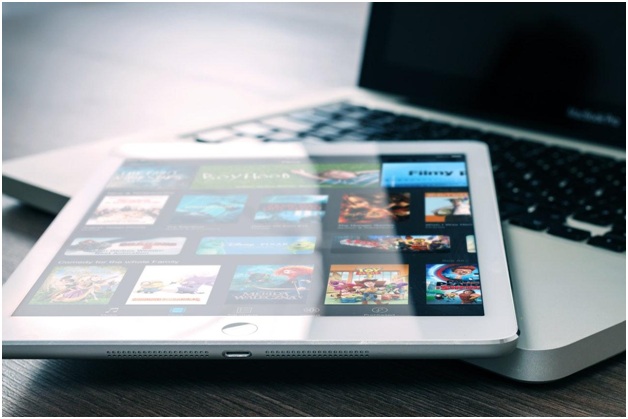 The Channels You Can Get
The channel lineup is the most vital part of the best live TV streaming website. Hulu comes with over 65 channels if you opt for its Live TV feature. However, some regional sports networks and local stations will vary from your current location.
Its $54.99 monthly base plan already consists of numerous Live TV channels. You just have to look for a specific channel that widely hooks your interest. Some of the channels included are A&E, ABC, ABC News Live, ACC Network (ACNN), Animal Planet, Big Ten Network, Cartoon Network,  Discovery Channel, ESPN, Food Network, Golf Channel, Lifetime, and MotorTrend.
Hulu's Live TV
Hulu's live TV option offers subscribers dozens of channels with full access to the provider's streaming library for as low as $54.99 per month. It also comes with a Limited Commercials plan, which usually costs $5.99 monthly.
When you make Hulu a unique alternative to TV, you no longer need a cable box and even contracts. Therefore, you can cancel your subscription anytime you want. Hulu Live is a big contender of AT&T TV Now, Sling TV, Youtube TV, and other popular platforms. Since it was launched in May 2017, Hulu gratified millions of users with its convenient features and trusted service.
DVR Is Included
Hulu allows you to record your whole favorite show so you can watch it later. With the base subscription, you get 50 hours of cloud DVR storage, but that doesn't come with fast-forward features through advertisements. However, if you want to experience this feature, Hulu will require you to pay $9.99 monthly. You will also get 200 hours of cloud DV storage. The platform can manage their DVRs through providing the amount left in its storage. It also allows you to record all featured episodes from aired broadcasts.
The Devices You Will Need
When it comes to its Live TV, Hulu needs a fast internet connection speed. It can efficiently work with reasonable streaming players like Google Chromecast, Amazon Fire TV Stick, and Roku Express. In terms of devices, Hulu highly supports Apple TV, Fire tablets, Android, PlayStation 4, Samsung TV, LG TV, and other various devices that can commonly be found inside houses.
Can You Watch Hulu's Live TV Using Various Devices At The Same Time?
With your service subscription, you are only allowed to watch your favorite shows on up to two devices. However, this is not the limitation of your enjoyable experience. You can upgrade your plan for as lows as $9.99 monthly. This will allow you to watch on unlimited screens.
This unlimited access is specifically helpful for your whole family in one house. They can also enjoy the limitless benefits of one of the most popular streaming platforms. However, according to the FAQ Page of Hulu, you cannot access the platform outside of your home network. The whole service is only suitable for a single household, and subscription sharing outside is highly not allowed.
Takeaway
If you are currently looking for the best channel lineups, you can try Hulu's free trial offer, and see how its service changes your perspective about all the streaming sites available on the web. Hulu has no long or short-term contracts. Thus, you can cancel your subscription anytime you want. But for sure, when you try it's free trial, Hulu will be your long-term buddy.