Frank Muller Watches is still on the league for over thirty years in the industry of watchmaking. These fashionable watches exude with elegancy with the same proportion of its efficient technical system. The sophisticated designs of the numerals of Frank Muller's watches were intricately carved and polished. Also, it's smartly built straps perfectly fits your sporty soul.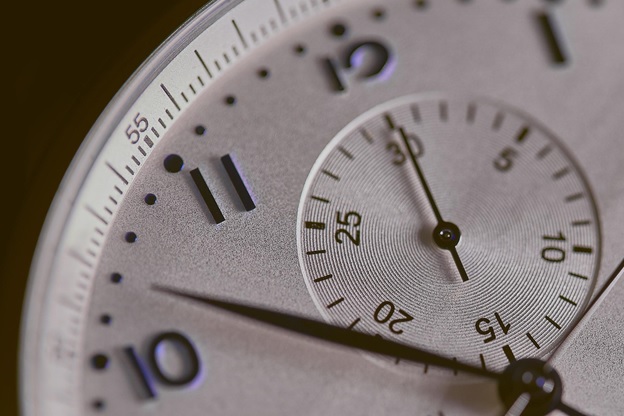 This year's newest and freshest edition of Franck Muller watch is now joining the athletic genres to design their Vanguard watches. Microengineering precepts have always been Frank Muller's unique specialties in creating and innovating their wristwatches. Here are some of the newly launched Franck Muller Vanguard classic watches you should not miss.
FMV Automatic Black Dial Men's Watch
This newly launched watch displays intricate designs shown in its numerals that are carefully polished and furnished. The newly Franck Muller Vanguard series watch lets you go out with style and a touch of a sporty aura within your wrist. These types of watches are fit for men who love to style classically.
This Automatic Black Dial has an index of painted luminescent indexes in its hour markers. This type of design was built for dark areas, particularly at night. It has a lovely rose gold color in titanium with a crystal sapphire case. Its band is perfectly made in alligator leather with a touch of a gold stitch.
FMV Chronograph Automatic Black Dial Men's Watch
Another iconic watch of the Franck Muller brand is an Automatic Chronograph with a black dial and a luminescence finish. The case of this Frank Muller Vanguard watch is scratch-free resistant since it was made in titanium material. This watch doesn't only let's go out to be fashionable but also guarantees us its durability.
When it comes to durability, its wrist band is also made in leather, which adds in elegancy; however, its inner part is made of rubber for more comfortable wear. This luxury watch is water-resistant that can resist for over 30 meters deep water, and as well as its reserve can stay up to 42 hours.
FMV Automatic White Dial Ladies' Watch
Next in line is the FMV watch, perfectly fit for the ladies out there who are fond of luxury watches. This Franck Muller Vanguard is designed with a white dial that complements the ladies' taste. Its case exudes classiness because of its 18k Rose Gold cover, a scratch-free resistant built-in sapphire crystal.
However, it would be best if you were careful wearing this Franck Muller Vanguard since it is not a water-resistant watch that could be destroyed when overexposed in wet areas. Nevertheless, the band of the wristwatch is built with Alligator leather that makes it more aesthetically beautiful.
Franck Muller Automatic Vanguard Grey Men's Watch
It is one of the most incredible prides of Franck Muller watches. More than its grey colored dial, its designs like the intricately polished Arabic numerals somewhat represent the Franck Muller Watch's iconic crafts that make it more unique from any other watches.
This Franck Muller watch attracts people with a simple taste for wristwatch yet uplifts their daily styles and fashions. The whole structure of this watch has nothing more but a wholesome combination of simplicity and elegance. From its dial-up to its band, it perfectly complements one another, which makes it rise above all.
Franck Muller Vanguard Stainless Steel Blue Automatic
The last one would be this V41 SC DT AC BL model of the Vanguard series perfectly crafted by the Franck Muller Brand. Unlike the other watch, its color gives you a classic-slash-chill vibe when wearing it. The blue color dial is perfect for young boys who also enjoy going out with a wristwatch style.
Aside from its beautifully crafted designs, these watch's technical prowesses are high-quality with a very efficient system. The classic blue straps are comfortable to wear, plus the flawless white stitches of its edges give a more traditional beauty within your wrist while checking time.
Takeaway
Many people have a keen interest in collecting luxurious accessories. However, we can't blame them for being like that. And if you are one of them, there's no need for you to be shy as long as it comes from your pocket, then nobody doesn't have the right to dictate you. You have all the freedom in the world.
Remember to add Franck Muller luxury watches to your collection; it will never fail the avid purchasers of its high-quality standard craftsmanship for their numerous designs with microengineering precepts for their wristwatches. Indeed, you won't regret purchasing one of those. They will guarantee you with durable and excellent watches of all time.