Storage units have become essential for years and decades. Who doesn't want to keep their home clean and tidy, right? If you're fond of working on your garage and spending most of your time doing it, then having, a storage unit would be perfect for you. Sometimes people forget to declutter their mess, especially if they're busy working on something.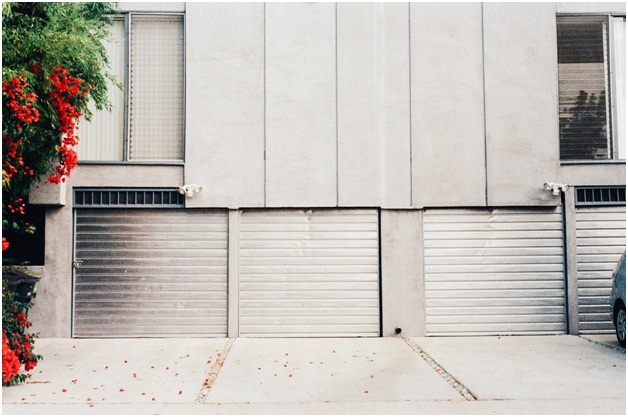 Tools and equipment could all become so messy if they don't have a space to keep into. In fact, garage ceiling storages are considered as the haven of all tools and equipment. Sometimes, keeping the tools in one place is impossible, but everything should be in place and tidy with the right storage unit. Here are three reliable garage ceiling you need to check out.
Adjustable Ceiling Storage Racks
The adjustable ceiling storage racks are one of the excellent options if you're looking for a reliable garage ceiling storage. What makes this type of rack great is because they come with long brackets. You can adjust the brackets to your desired height, and you'll be able to access every tool and equipment you have.
Most adjustable ceiling storage racks come with a guide for easy installation. This is a step-by-step guide for you to avoid having a hard time installing the entire unit. One of its features is the cold steel body.
Thankfully, this steel body allows you to hang equipment using attach clamps and hooks. This way, you can easily hang your bicycle or any other tools. In addition to that, you can also have an option to add several racks for more storage options.
The Hoist Garage Ceiling Storage
The hoist garage ceiling storage is perfect for garage types that have an angle on their roof space. One component of this type of storage is high strength steel. In addition to that, it also has built-in nylon rings where you can freely adjust according to the ceiling's size and design. This garage ceiling storage's durability is top-notch, which can hold up to 250 pounds of products.
It has a safety lock system that ensures your equipment and tools to be safe once you're setting up the unit. The hoist garage ceiling storage is one of the best and most popular overhead storage units today.
The SafeRack Garage Ceiling Storage
Unline the other garage storage units, the SafeRack overhead garage storage is simple, which you can install easily. This type of storage unit is also suitable for any kind of ceiling. When it comes to its durability, amazingly, it can hold up to six hundred pounds of equipment at a time. The body is made with pure steel to ensure the safety of all your tools.
So it's safe to say that this type of storage unit can withstand heavy materials. This means you can store sports equipment, grass trimmers, giant boxes, lawnmowers, oil cans, and other heavy-duty equipment. There are hooks on the side which you can easily store bicycles and other things that can be hooked.
Takeaway
Looking for the right and suitable garage ceiling storage could be overwhelming, especially if you don't have any idea what to look for. There are various styles, sizes, and designs. But if you're looking for overhead storage that has durability and could provide safety to your equipment, then you can check out the list above.
No matter what type of garage ceiling storage you have in mind, it's always best to know their features. This is for you to avoid complications when achieving your best garage ceiling storage.