Long live the ritual of Hindu culture and as the generations have passed by Hindu culture is getting stronger and stronger let's always keep it up. Let's begin the year with blessing of Ganeshji and make this Gudi padwa more joyful and colorful for everyone
Happy Gudi Padwa Wallpapers Greetings and Images Free Download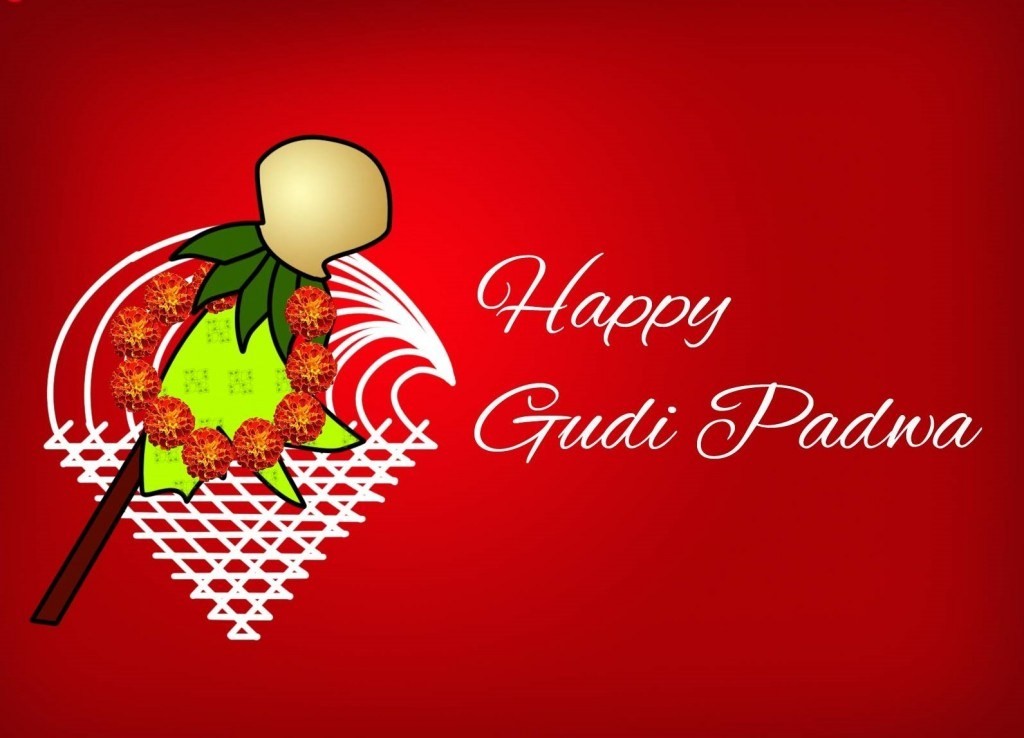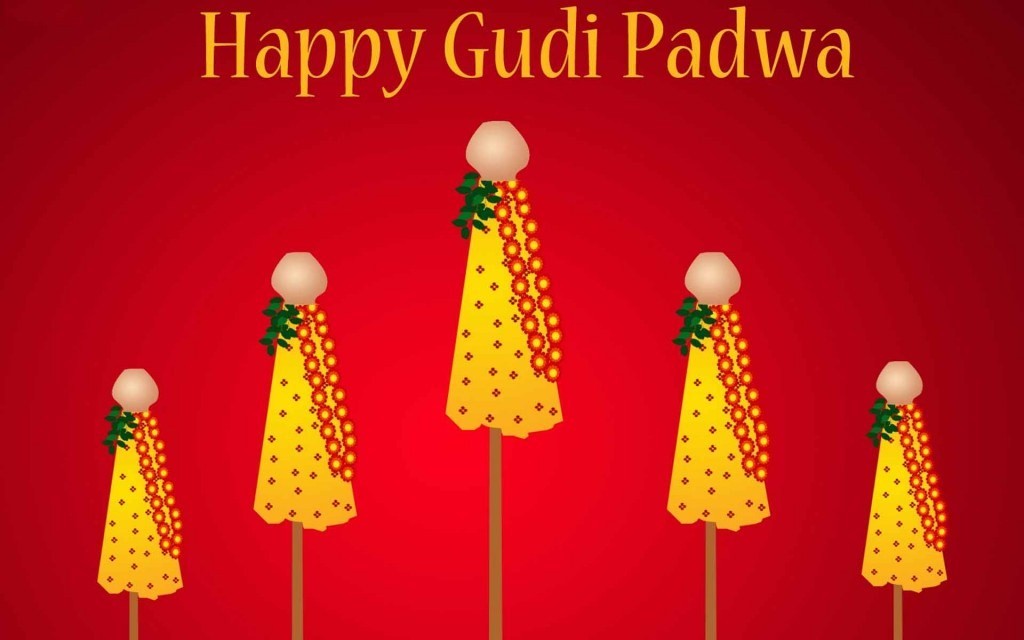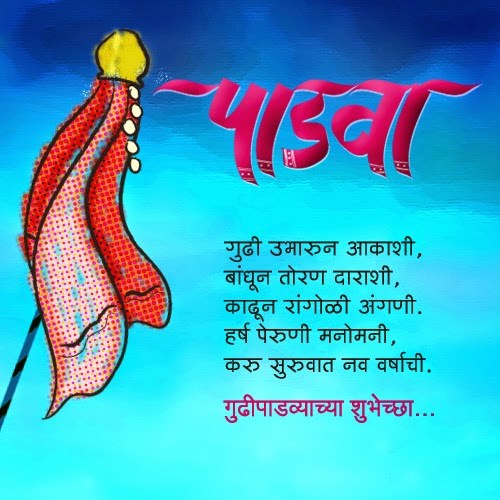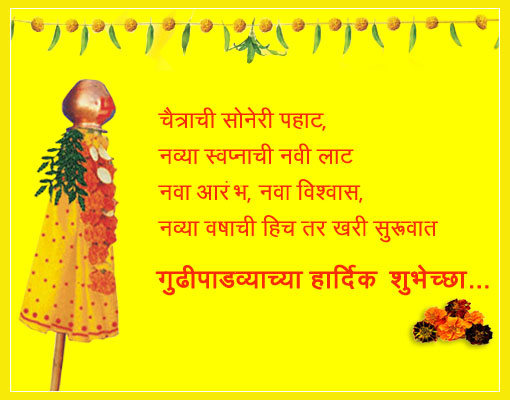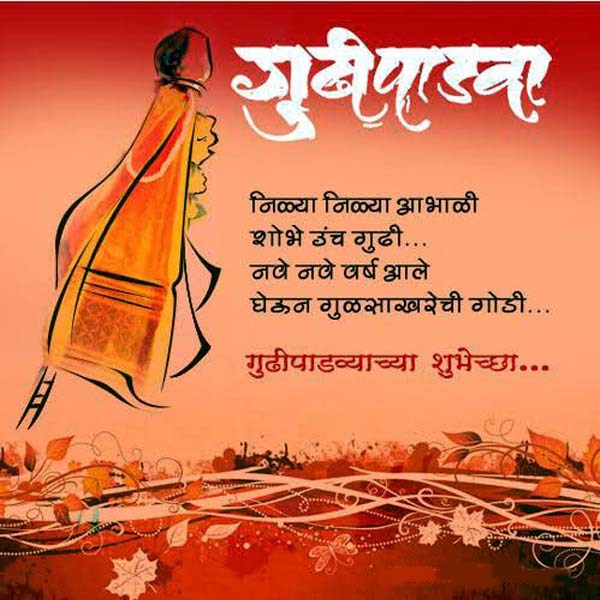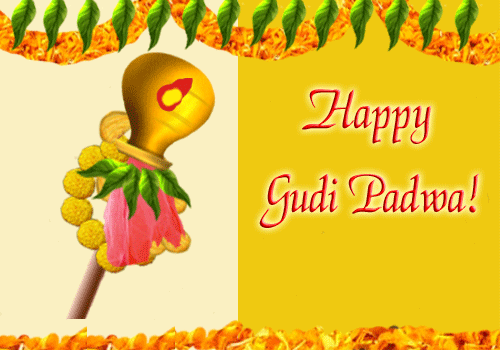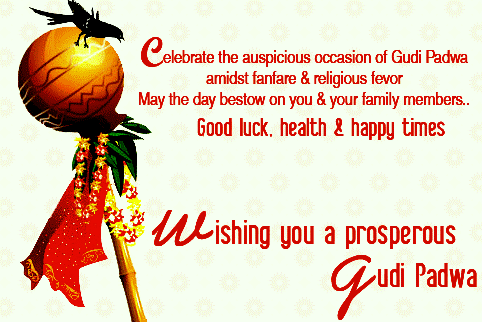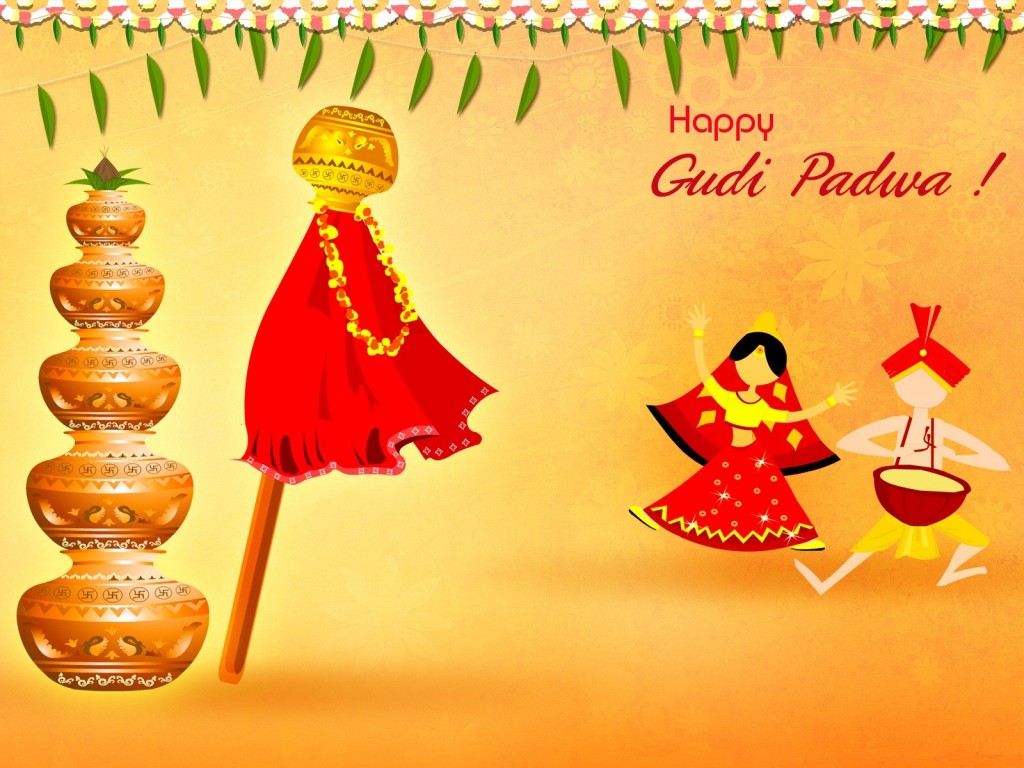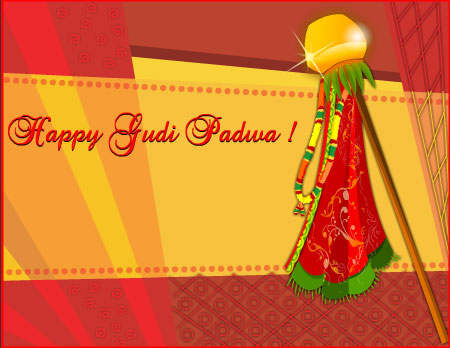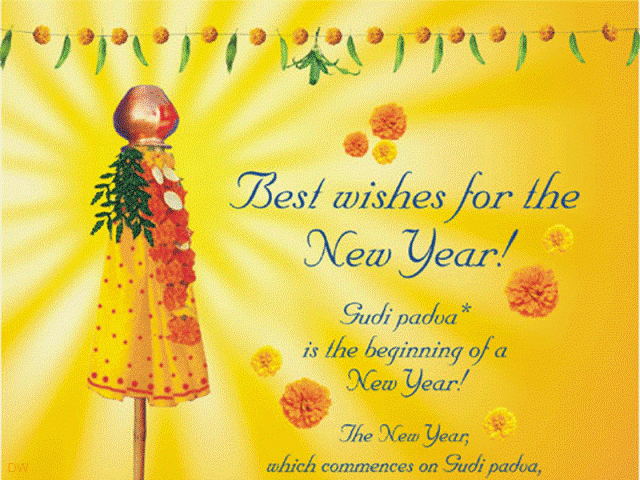 This day also marks the fall of the spring season and therefore the festival is a colorful one which is celebrated in most part of country with great splendor and show. The festival celebrations start even before sunrise when people take the fortunate bath after applying oil to their body. Gudi Padwa also known as Padwa is eminent by people across the state of Maharashtra as the Marathi New Year. The first day of the Chaitra month of the Hindu calendar is noteworthy for two reasons — it signifies the begining of spring and according to the Brahma Puran, after an enormous deluge destructed the world, Lord Brahma recreated it on this day. That explains why this beautiful festival holds a special place among Hindus.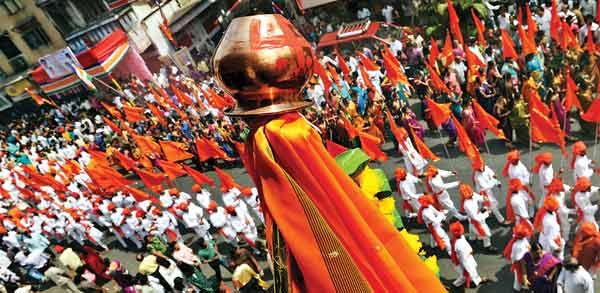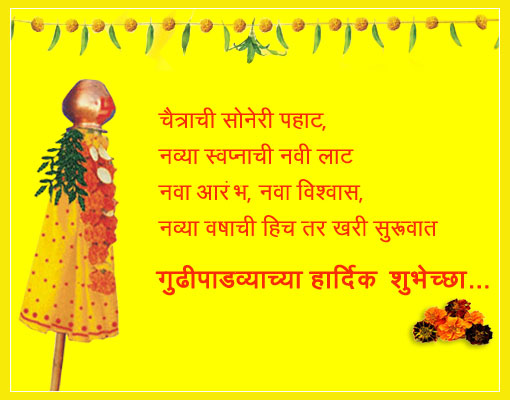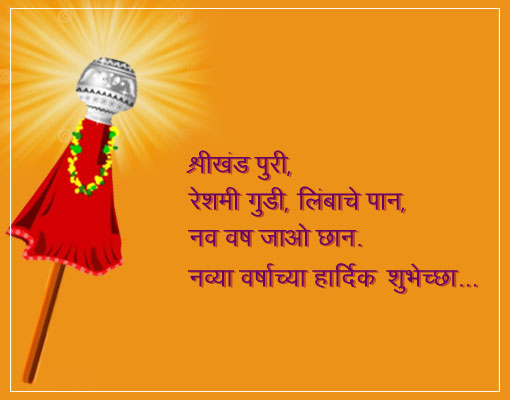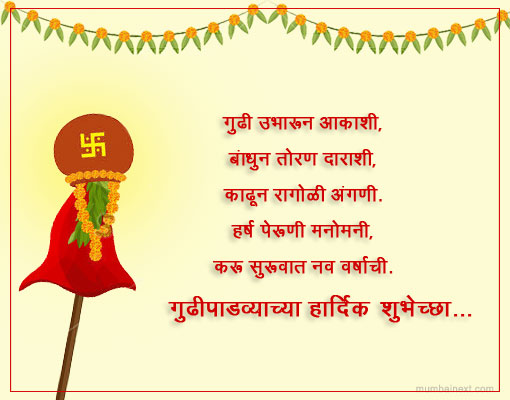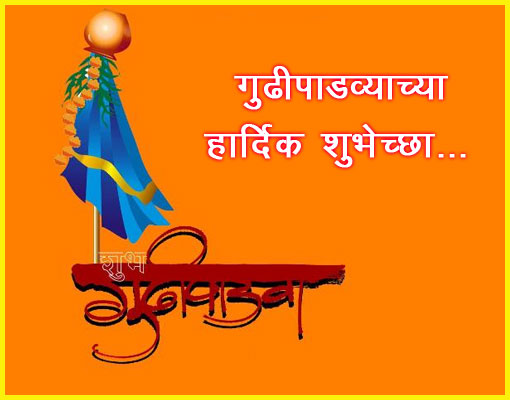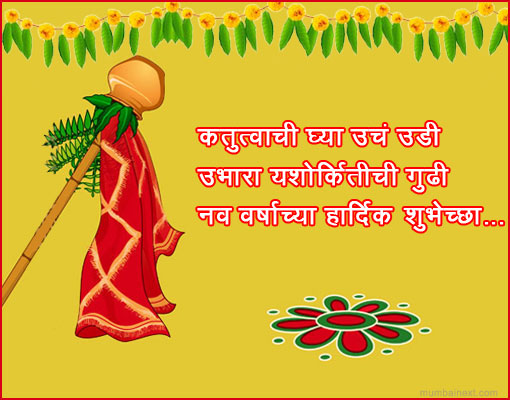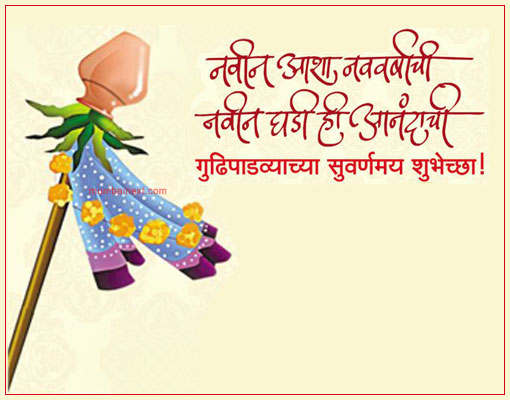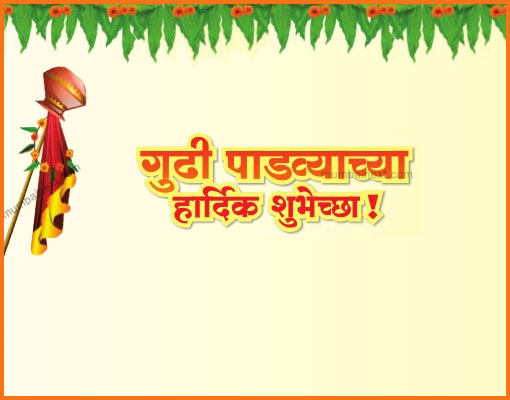 Traditionally, Maharashtrian women usually wear a kashta or a nauvari, it is a nine-yard saree tucked at the back, while the men are usually dressed in a kurta pyjama and sport saffron or tie a red turban on their head. Unlike most Indian festivals where prasad usually comprises of something delicious in sweet, Gudi Padwa is one of the few festivals where people are treated with an exclusive preparation made from neem and jaggery. The bitter-sweet flavor resembles of the journey of life: mixed with bliss and sorrows. To add more happiness and sparkle in your celebration we would help you with the best Gudi padwa wallpapers greetings and Images. You can browse on and share it with you loved once through mails or just upload them on your face book page and stay connected with your near and dear once.
Aaushya ek vina, Aana sur bhavnanche.
Ga dhund hovun tu sangit navin varshache.
! HAPPY GUDI PADVA!