Lohri is an agricultural festival which is celebrated on 13th January every year. Lohri festival in India celebrates the harvesting of rabi crops. Lohri festival is mainly celebrated in the states of Punjab, Haryana, Delhi and in some parts of Himachal Pradesh. This festival marks the sun's entry into north hemisphere (Makar Rashi). During this festival the Sun god is worshiped. Lohri festival is also celebrated to spread warmth and love among the people. The Lohri festival falls in the mid January (Magh). At this time people take a dip in the holy waters. The Lohri festival also marks the end of winter season. In the evening people lit the bonfire and offer sweets to the fire and dance to the Lohri songs. At the same time harvest festivals like Pongal, Makar Sankranti and Bhogali Bihu are celebrated in different parts of India.
Happy Lohri 2019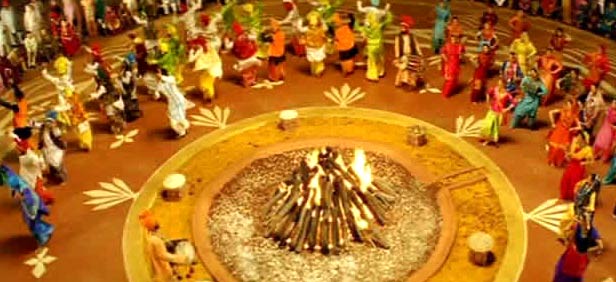 LOHRI CELEBRATIONS IN INDIA
As Lohri is a havest festival, it is more likely associated with life of farmers. Farmers believe that their fields promise them a golden yield so they worship Sun god. This festival is special for newly wedded couples as well as for the couples who are blessed with a new born baby as they celebrate their first ever Lohri. During this festival the newly wedded bride and new born baby receives gifts and blessings and the new mother is given clothes and jewellery. Children visit every house and invite the people for the celebrations and they also ask for the contribution to lighten up the bonfire in the evening. The children start collecting wooden twigs and fire woods one week before the festival. The fire wood and the wooden twigs are arranged in the circular manner to light the bonfire.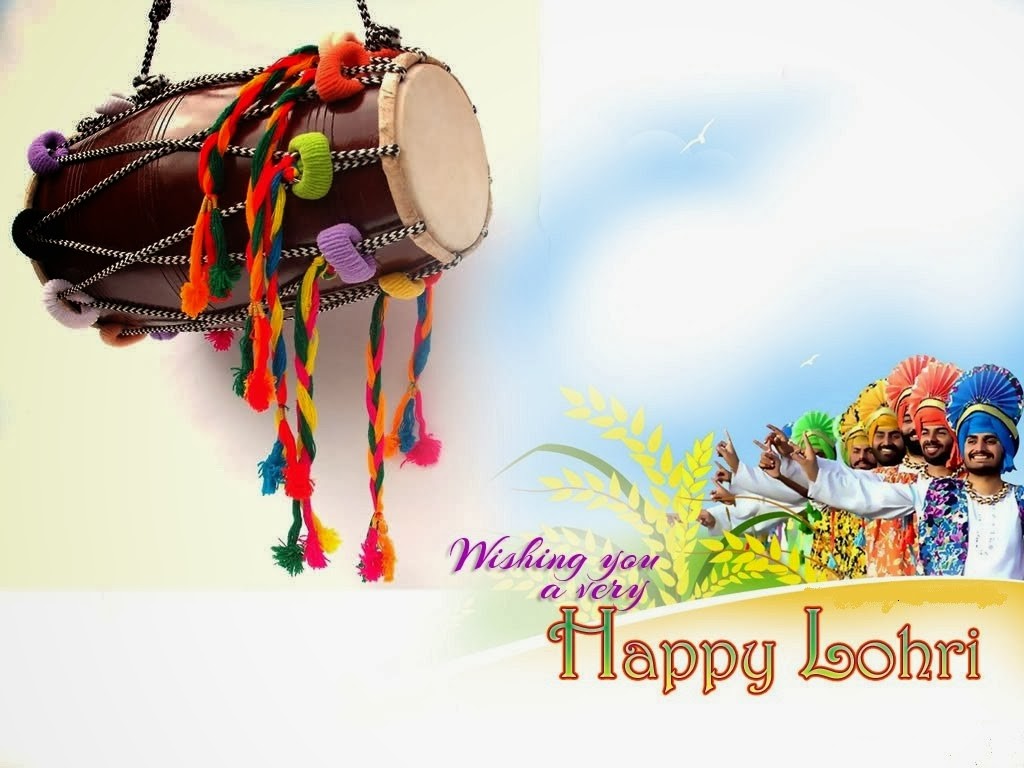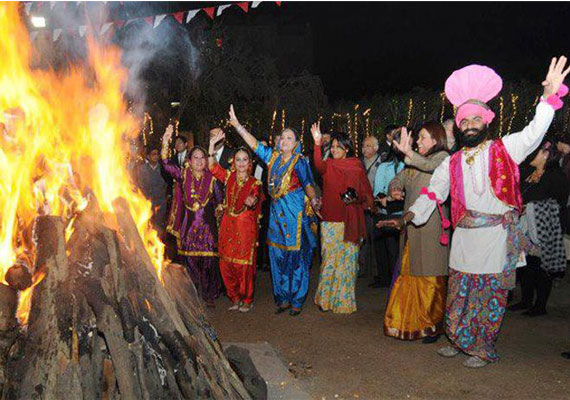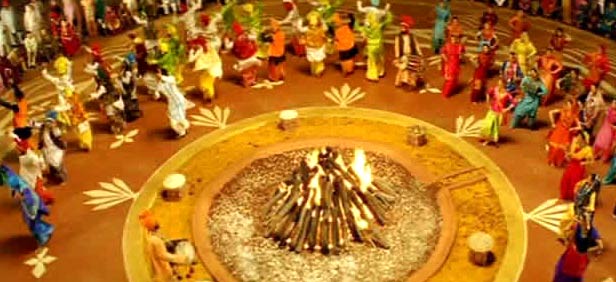 Traditional food like sarson ka saag, makki ki roti and desserts are prepared during this festival. Different sweets like ganne ki kheer, rau di kheer, pinnie, atta ladoos, coconut chikki, kurmura ladoos, dry fruit chikkis and shengdana chikki are prepared. In evening people gather in a circular manner around the bonfire also known as 'Parikrama' wearing new clothes. They lit up the bonfire and offer Prasad to it. The Prasad is made by using five things like til, gajak, gur, moongfali, phuliya and popcorn. People worship the bonfire and pray for abundant crops and prosperity by saying 'Adar aye dilather jaye' and wish each other by giving Prasad and spread the love and joy. Traditional dances like bhangra,gidda and jhoomer are performed on the traditional Lohri songs.
Happy lohri wallpapers free download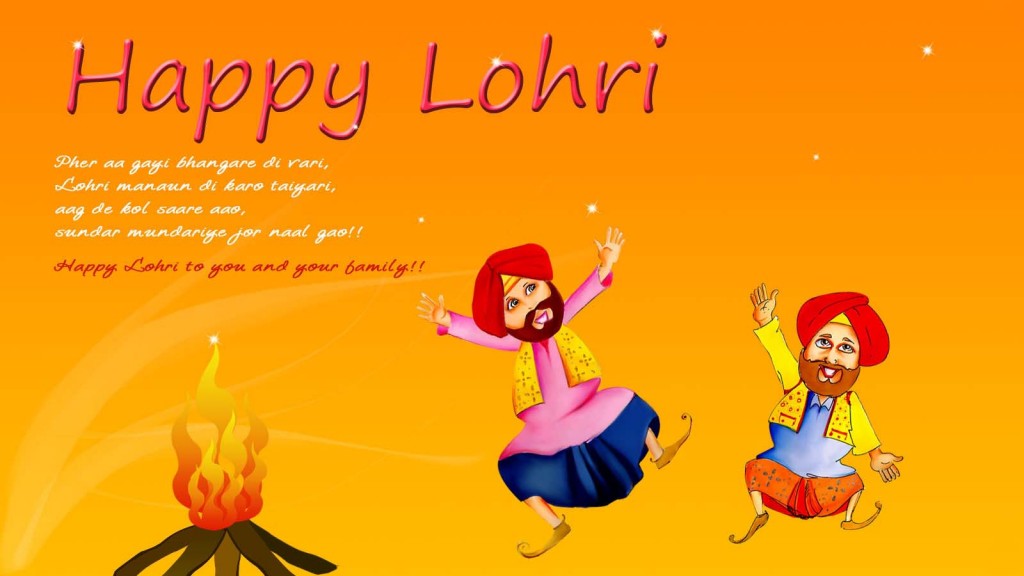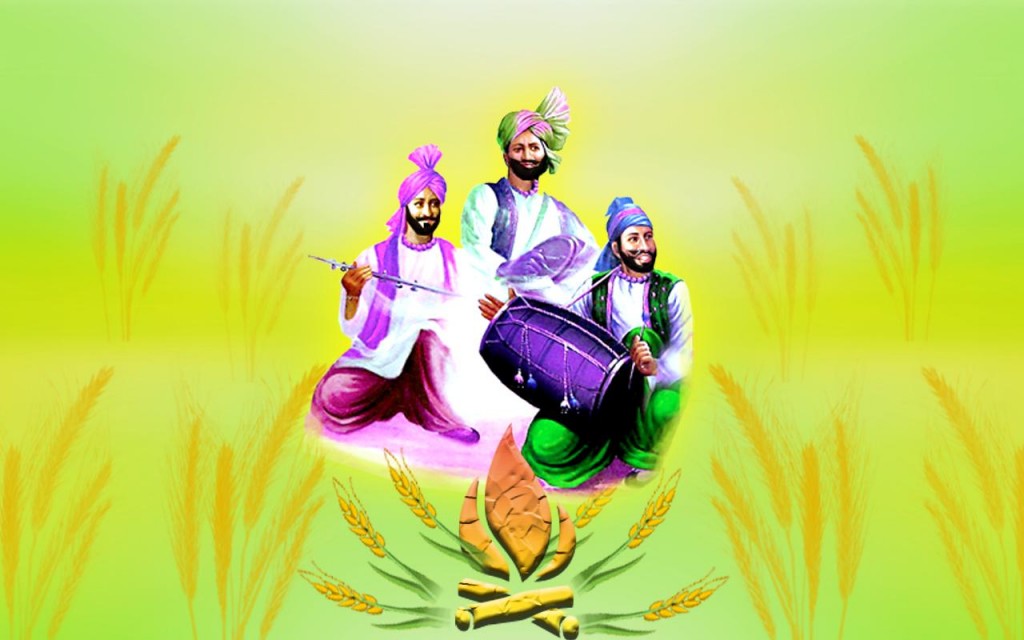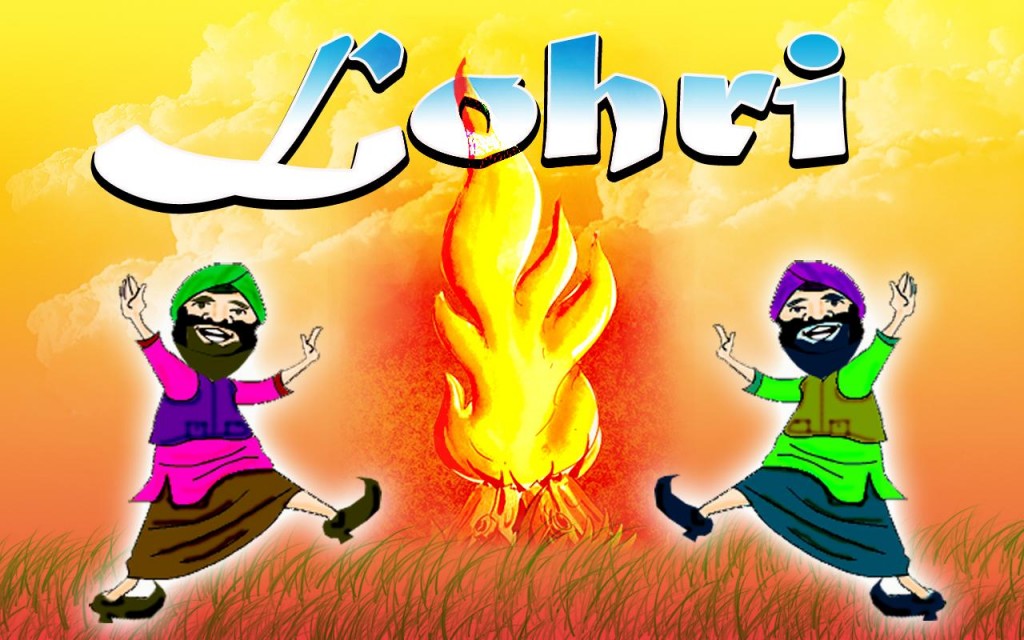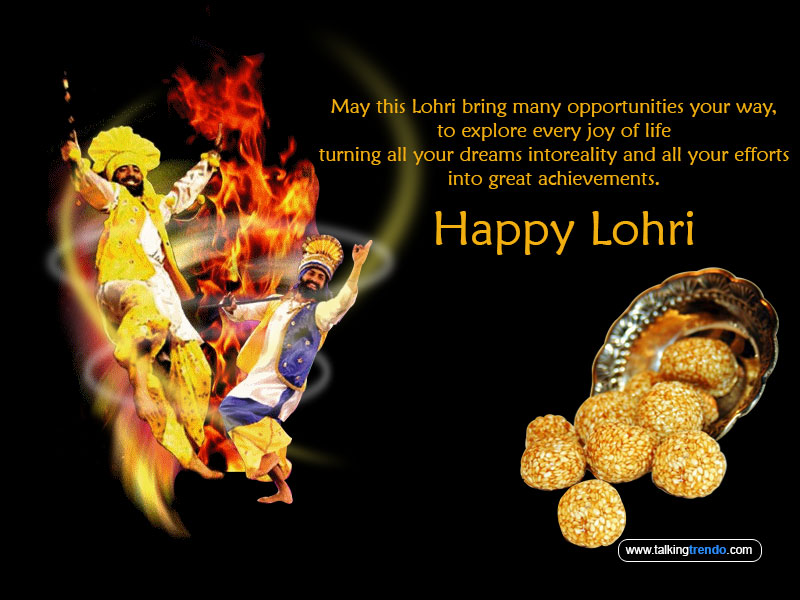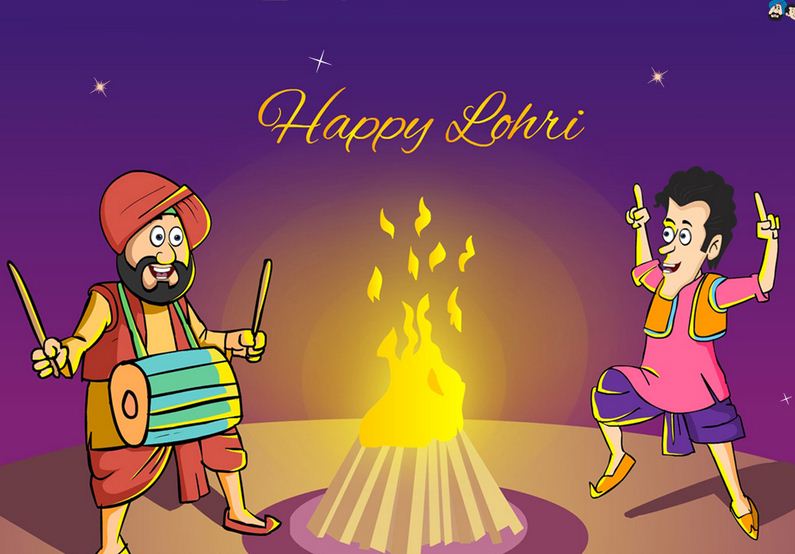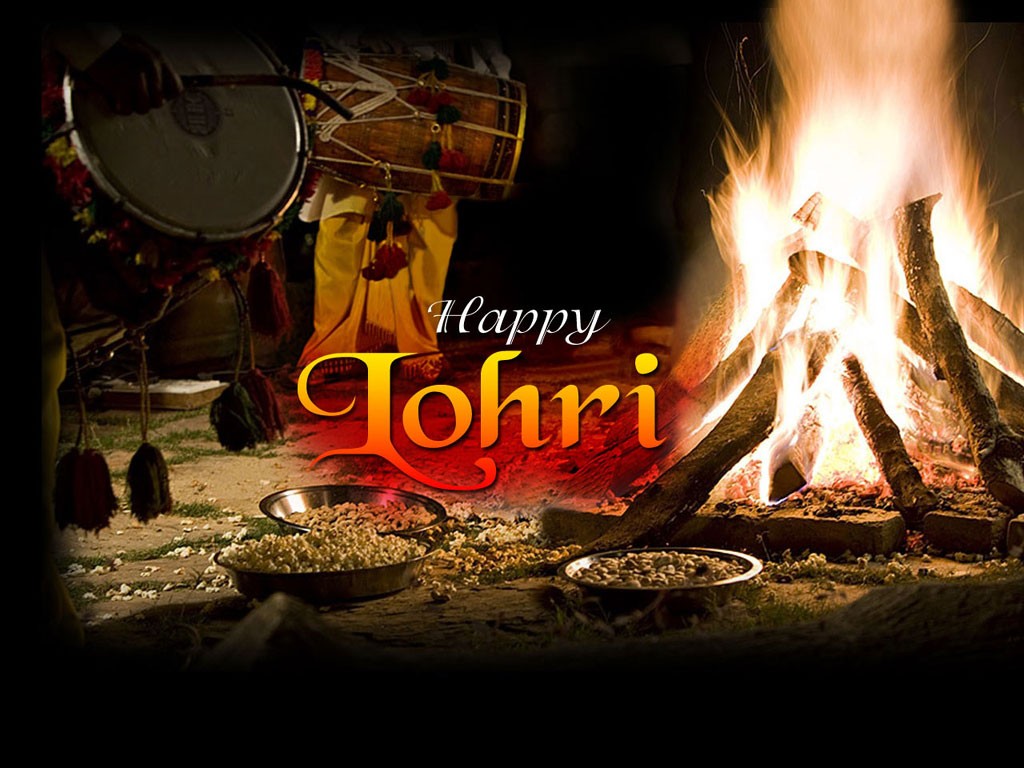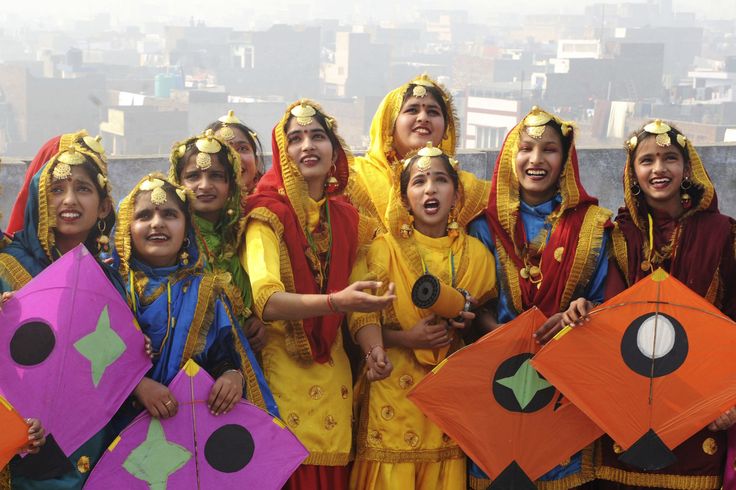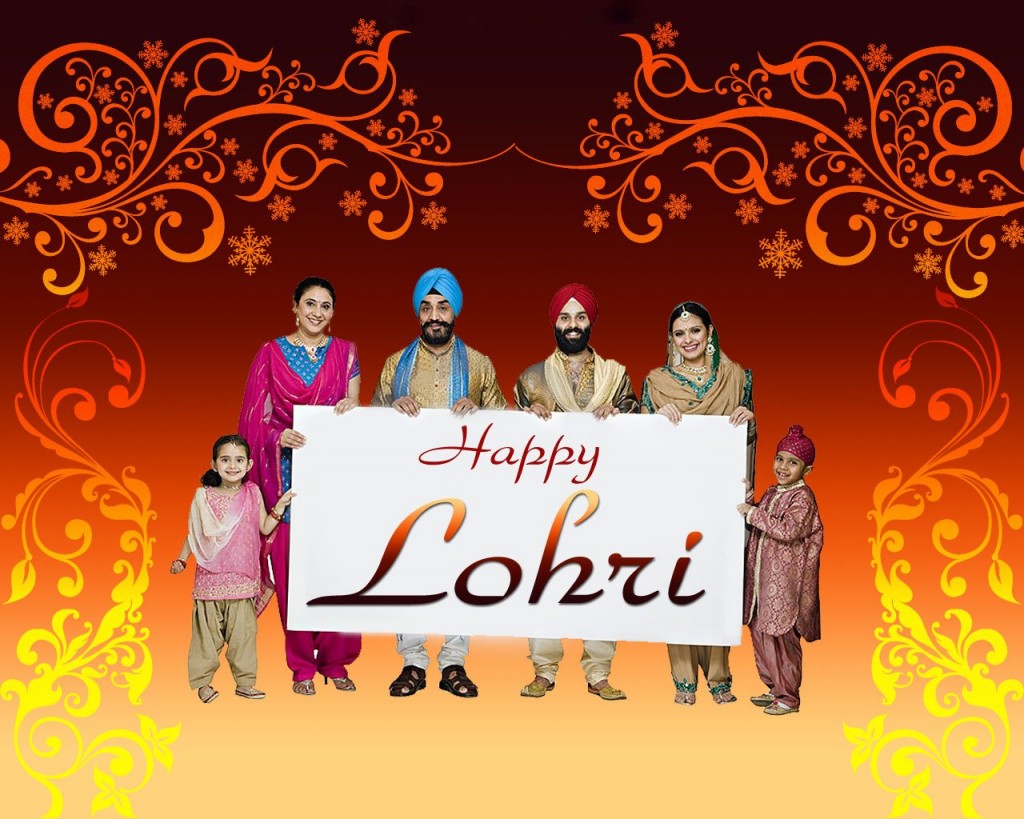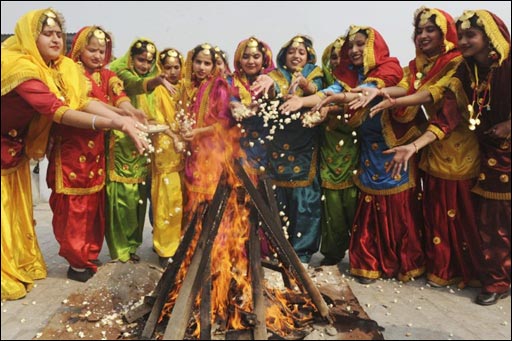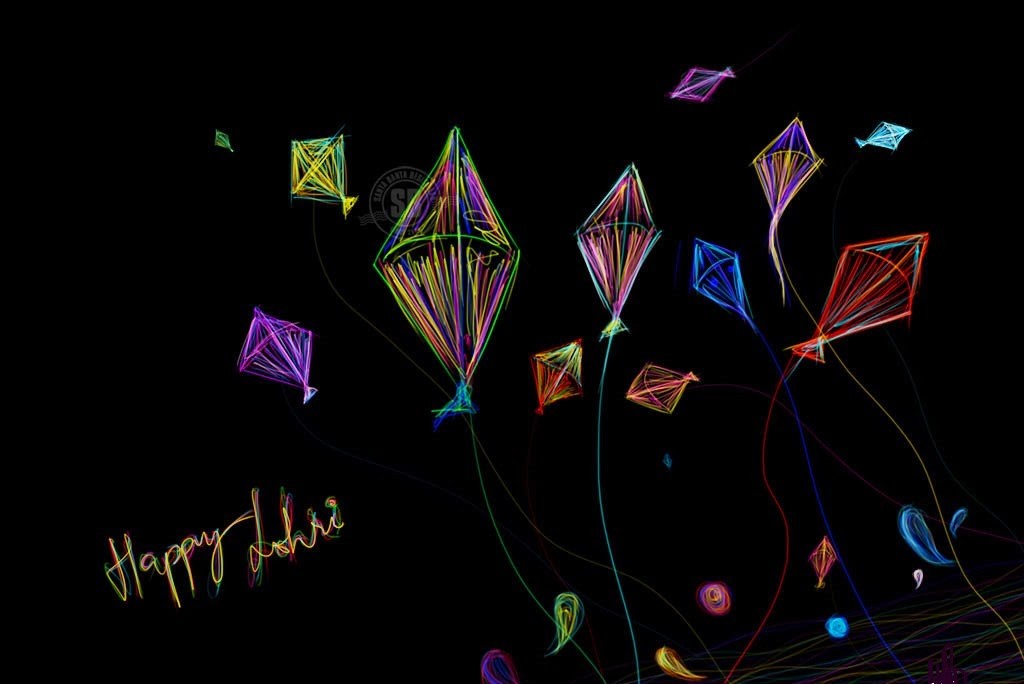 Searches related to Happy Lohri wallpapers
lohri wallpapers download
happy lohri 2019 wallpapers
happy lohri 2019 latest greetings
happy lohri 2019 wishes
happy lohri 2019 images
happy lohri 2019 greetings
lohri best wallpapers
happy lohri new wallpaper