Winter is here! This means there will be snow, and everything will be cold, Which is why people tend to wear baggy pants and shirts, and because of that, watches are not that much of a trend. But that's alright! Many wristwatches are available in the marketplace that will stand out even in the coldest of nights.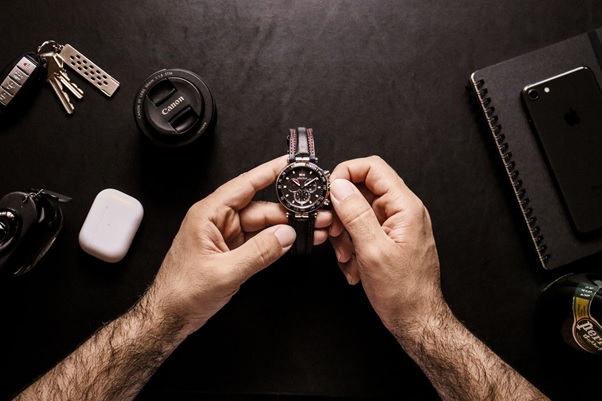 Watches bring out the best in some people. Even if they are not always seen, and some of the prices are ridiculous, they are still being bought. As said above, there are many watches available, but some of them are on top of their tiers, which you should make sure to keep an eye on.
FRANCK MULLER Vanguard Chronograph Automatic Blue Dial
Here is one of the best luxury watches available in the market, perfect for the winter season due to its specs and design. The best about this is that the Franck Muller Vanguard price does not make a hole in your pockets. Even with it being a luxury watch, it has a budget-friendly price, which will not be more than 12k.
The Franck Muller Vanguard, with a V 45 CC DT AC YACHT (BL) model, is a men's watch with a luminescence finish, Arabic numeral index, and a blue-colored dial. It has a stainless steel material, solid back, and a Scratch Resistant Sapphire crystal that comes with leather outside and rubber inside the band.
Jaeger LeCoultre Grande Reverso 976
The Jaeger LeCoultre Grande Reverso 976 is a high styled watch that offers a reversible case that shows the time on one side and shows an exquisitely finished mechanical movement on the other side. This has a stylish art deco design, a push and pulls crown, and it is tough to be dressed down.
It also has a dependable sapphire window that is scratch-resistant. With all the fantastic designs this wristwatch has, it is not surprising that this masterpiece's price can be  higher than the others. It has an approximate cost of around $13,500. If you can find the same watch at a much lower price, don't miss out on this fantastic watch.
Vacheron Constantin Historiques 1942
The Vacheron Constantin Historiques 1942 offers a three-part date display and a manually wound movement while keeping with the original model's design. The day of the month is shown in a chapter ring being pointed in a numbered track with a thickness of just 10 millimeters and an anti-reflective sapphire crystal.
This watch offers many other features, but there are also cons, and the saddest thing about this watch is that it is not suitable for swimming. But that's alright! There are specific watches made for that. This is designed mainly to make you presentable. The price tag does not come cheap also, with a price of about $20,300.
Audemars Piguet Royal Oak Chronograph
The Audemars Piguet Royal Oak Chronograph was inspired by a famous British battleship, the HMS Royal Oak, hence its name. It also brags a porthole design that was also inspired by the Royal Oak itself. It has a three sub-dial display that shows 60 seconds, 30 minutes, and 12 hours with a date window at four o'clock.
The Audemars Piguet Royal Oak has a relatively slim case, a crystal that resists scratches, and a tapered bracelet made for luxury. The price also does not come cheap at approximately $25985 since it was made to outshine others and provide the best performance for a luxury wristwatch.
Takeaway
Luxury wristwatches are mostly designed and made to provide the best performance while keeping its elegant beauty. You can say that the creators made these with love and hard work. But all those features come with a very hefty price range. So, if you have the money lying around and want to look classy, luxury watches are for you.